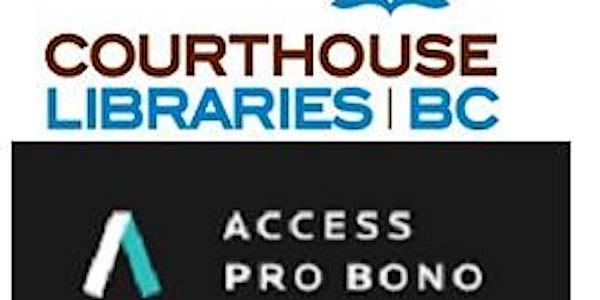 Enduring Powers of Attorney and Representation Agreements (In-person Vancou...
Event Information
Location
Courthouse Libraries BC - Vancouver Branch
800 Smithe Street
Vancouver, V6Z 2E1
Canada
Description
This training session is designed for lawyers who have limited or no experience with drafting Enduring Powers of Attorney (since amendments Sept. 1, 2011) and/or Representation Agreements (for health and personal care) and who are interested in providing pro bono personal planning assistance to low income seniors and end-of-life clients. In this session, Joanne Taylor and Ron Usher of Nidus will introduce some of the types of documents that can be used to assist Access Pro Bono clients with personal planning. Personal planning is an important and emerging issue and it affects all British Columbians, especially as we age.
Participants in this course may claim up to 1.5 hours of CPD credit.
Date and time
Location
Courthouse Libraries BC - Vancouver Branch
800 Smithe Street
Vancouver, V6Z 2E1
Canada