Actions and Detail Panel
Energy 2017: Have You Heard the BUZZ?
Tue, 21 March 2017, 8:00 AM – 11:00 AM EDT
Description
We can all agree - energy in Ontario is a hot topic! Ontario's energy industry is undergoing a significant transformation as the sector moves toward long term sustainability and carbon reduction, and as consumers become increasingly engaged and active. For Durham Region businesses, this is a time of significant challenge, in some cases confusion and, we believe, opportunity that requires greater collaboration between industry, regulators, policy makers, suppliers and end-users.​
Energy 2017: Have you heard the BUZZ has been designed to give businesses in our Region a greater understanding of the hot topics that impact businesses big and small and a greater understanding of the programs that are in place to support our transition to a more energy efficient economy.
Event topics & guest speakers: ​
Ontario's Climate Action Plan (including Cap and Trade)
Sarah Petrevan, Clean Energy Canada

Sarah is policy expert and public commentator on climate and energy issues. With more than 10 years' experience in public policy and communications, Sarah is a senior policy advisor for Clean Energy Canada, a climate and energy think tank based out of the Centre for Dialogue at Simon Fraser University. Focusing her work in Ontario, much of her work involves advocating for effective policies to support carbon pricing, advance clean technology ventures, and increase the availability of clean power solutions in a rapidly changing, climate conscious world.
What is happening locally in Durham Region - Durham Community Energy Plan
Brian Kelly, Region of Durham
Brian Kelly is the Manager of Sustainability for the Region of Durham. Brian's work focuses on climate mitigation, climate adaptation and community energy planning. His professional specializations include sustainable development, climate change, sustainable business strategy, energy conservation and renewable energy. His background in teaching, consulting, business, government and non-governmental organizations allows him to bring a unique combination of theory and practical experience to his work.

The business case for energy efficiency
Guest Speaker TBD

Incentive funding programs and opportunities

Mathew Cannon, Enbridge
Enbridge Gas Distribution offers both Industrial & Commercial customers complimentary technical support and financial incentives to help business' identify and implement energy efficient initiatives that save energy, cut operating costs, reduce carbon emissions and improve their bottom line.
Janet Taylor, Oshawa Power and Utilities Corporation
Save On Energy features a suite of nearly ten programs focused on helping businesses improve their energy efficiency and avoid unnecessary energy costs. With programs ranging from the Small Business Lighting initiative, which offers up to $2,000.00 in free lighting, to the Process and Systems Upgrade Program, which helps industrial facilities implement multi-million dollar efficiency solutions, Save On Energy has something for every business. Power What's Next with Save On Energy.
This event is being sponsored by: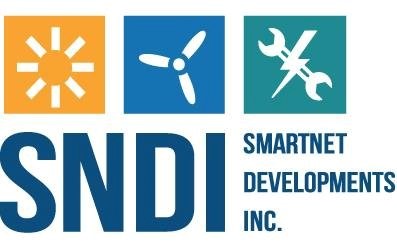 This event is free for DPPG members. Check your inbox for your promo code or email info@sustain-ability.ca