Description
Time management is an archaic and industrial concept that no longer serves us as the only framework for designing a life that allows us to thrive.
If we want to create impact in the world, connect meaningfully with others and experience more flow, we need to focus less on time management and more on energy alignment.
Energy alignment is the practice of becoming acutely aware of what gives us energy versus what drains our energy, and being more intentional about where, how and with whom we spend our time.
---
Negin Sairafi, Producer and Entrepreneur, uses energy alignment as the driving force to foster relationships, projects, experiences and businesses that make her feel energized and alive.
Join us for our monthly mastermind at Spotlight, where we invite a master to facilitate a participatory conversation on a growth topic to share their story, and tap into the collective wisdom of the group. This month, we have invited Negin Sairafi to lead a conversation on Energy Alignment.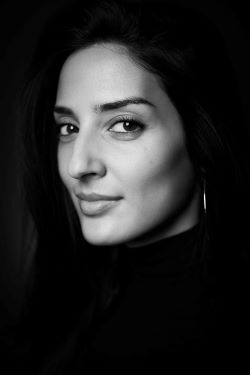 Negin Sairafi is a producer, creator, entrepreneur and spiritual seeker. Her body of work extends from founding multiple creative businesses as a celebrated portrait photographer and producing major cultural experiences including TEDxToronto, An Honest Farewell - the 4-day city festival celebrating the iconic building, Honest Ed's and The Feel Good Summit, a 4-day wellness experience in California hosted by NYT best-selling author Dr. Mark Hyman amongst others. She is currently the co-founder of Reset, a non-profit organization that designs experiences to shift culture, the curator at The Annex Hotel, and the founding partner of NEMA, an agency that specializes in experience design.
Negin is deeply curious about exploring the edges of human potential, creative self-expression and building platforms and bridges that create space for deep, meaningful connection, the collision of stories and ideas, and powerful shared experiences. Through her work, she aims to break internal and external barriers that limit us as individuals and as a society to become our highest and most creative selves.
What is Spotlight?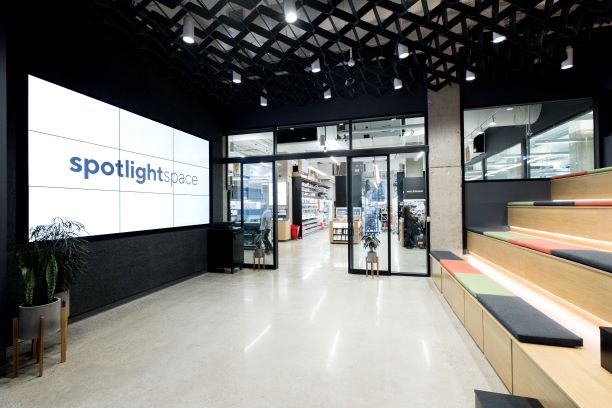 As the world's first working, learning and growing store – we are excited to introduce Spotlight: a new community gathering and learning space. Spotlight will be a space to engage communities with knowledgeable experts to educate, inspire, share, and connect. You can learn more about events happening at Spotlight here.
Spotlight is a space accessible to persons that use mobility devices. We encourage people from all backgrounds to participate in our public programming.