Description
Do you have questions about energy in Ontario?
How will Cap and Trade work?
What is driving up energy prices and how can I mitigate these costs?
What are the opportunities and what are the risks?
There are a lot of questions about the future of energy in Ontario. Join Niagara Sustainability Initiative and Sustainable Hamilton Burlington on February 14th for a day long conference that will give some answers about the future of energy in our province and our region.
What to Expect:
Educational sessions covering: Cap and Trade; Energy Management; Energy Technologies
Opportunities to connect with individuals from across local business sustainability networks
The formal program introduction begins at

9:00 am

with registration beginning at

8:30 am

Ticket includes continental breakfast, lunch and snack
Who Will Be There:
This event is open to anyone who is interested in our energy future including:
Current Carbon Project and Sustainable Business Initiative member organization representatives
NSI and SHB Sponsors, Volunteers, Ambassadors and Directors
Local organizations that may be interested in becoming members, learning more and networking with other like-minded people and organizations
Individuals with an interest in our energy future
Speakers:

Craig Golding
Manager, Cap and Trade, Ontario Ministry of the Environment and Climate Change
Craig Golding, Manager of Cap and Trade at the Ontario Ministry of the Environment and Climate Change is responsible for developing and delivering Ontario's first greenhouse gas cap and trade program. He has held various positions within the Provincial Government for over 15 years both at the Ministry of Environment and Ministry of Health.
Scott Johnstone
Director, Maintenance & Utilities Services, Brock University
Scott Johnstone is the Director of Maintenance & Utilities Services at Brock University. He started at Siemens Westinghouse-Central Engineering then subsequently embarked on a career with Brock University in various positions including Manager of Electrical Services at Brock, Facilities Manager and most recently as the Director, Maintenance & Utilities Services.
Chris Cuthbert
Manager, Co-Generation and Energy, Hamilton Health Sciences
Chris Cuthbert has over 20 years of plant operations and engineering experience in health services. Chris is Manager of Cogeneration and Energy at Hamilton Health Sciences a family of seven unique hospitals, and a cancer centre. He manages all the utilities for the organization, including the operation of 3 Gas fired cogeneration plants producing more than 22 Mw of Electricity.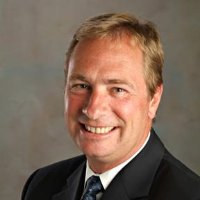 David Arkell
President & CEO, 360 Energy Inc.
David Arkell is driven by two key beliefs: a passion to help others perform better than they ever thought they could, and the knowledge that a multidiscipline team effort is the best way to secure measurable and lasting energy savings. David is the President & CEO of 360 Energy Inc. Since 1995, these passions have helped clients save money, reduce emissions, and improve their business processes. His greatest reward is seeing client organizations embed an energy culture, and sustain measurable savings year over year.
Danielle Piluso
Energy Manager, Niagara College Canada
Danielle has a Bachelor of Engineering, Chemical Engineering from McMaster University and has worked at Maple Leaf Foods as a project Manager for 6 years. She is currently the Energy Manager at Niagara College responsible for energy tracking, monitoring and reporting in addition to developing energy conservation plans.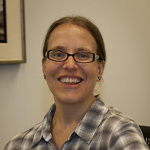 Sonya Pump
Senior Energy Specialist, ArcelorMittal Dofasco G.P.

Sonya Pump started her career at ArcelorMittal Dofasco in 1998 in the Metallurgy Department. Her current responsibilities include: implementing ISO50001, designing and configuring a new Energy Management Information System, corporate reporting, managing global adjustment and tracking corporate energy projects through ArcelorMittal Dofasco's value plan.
Tony Cupido
Chief Building and Facilities Officer, Mohawk College

Tony Cupido is a broad based Engineering and Operations Manager with over 36 years' experience in Engineering and Facilities Management. He is currently specializing in sustainable initiatives, including the planning, design and construction of a new, 95,000 square foot Net-Zero facility at Mohawk College in Hamilton, Ontario.