Description
The Society of Women Engineers Toronto is pleased to invite you to the next event in our monthly meet-up series 'Eng-Style Connecting'. Whether you are a seasoned engineer, an EIT or a recent engineering graduate, you are welcome to attend and participate in the discussion!

Our featured guest speaker is: Laurie Litwack

Laurie Litwack is a problem solver, a mother of daughters, a compassionate geek, and an expert coach with a passion for leadership and creating greater impact for women in engineering and tech. Through her business, Today Is Your Day, she offers inspiration and accountability coaching, helping women find more time, solve life & career problems, and set themselves up for success.
Laurie graduated with a degree in Electrical Engineering from the University of Waterloo, where she held various positions on the Engineering Society, including Vice President in her fourth year. Her problem-solving and organizational development skills served her well in her career from IBM and Bell Northern Research, to Merlin Guerin in France, and through two decades at the Microsoft Corporation.
During her tenure at Microsoft, Laurie designed operating system and networking features across divisions, as well as helping craft version one products. In a company-wide role, she created and delivered training for technical employees. Building on her experience with diverse customers and employees, large cross-team efforts, and complex objectives, Laurie is intensely dedicated to guiding people and projects to success. She listens deeply and brings analytic, communication, and strategic planning skills to the mix.
Her mission is to make engineering culture and decision-making more inclusive and more innovative, and thus create a ripple in the fabric of space-time. Laurie loves to keep learning, work with motivated people, and make an impact on the world around her.
Laurie's talk next month will focus on:

"Negotiation, Naturally"
Women in engineering are immersed in challenging projects and opportunity for growth. We're trained problem solvers, so why don't we ask for the things we need and want? We'll discuss what makes negotiation uncomfortable, and get clear on what makes us better at getting what we want, in career and life.
Agenda -
6:30pm-7:00pm: Networking + Introduction of SWE Toronto and Guest Speaker
7:00pm-7:30pm: Guest Speaker Experience
7:30pm-8:00pm: Q&A
8:00pm-8:30pm: Informal Networking
Registration is free, please RSVP here!
The venue for this event is provided by: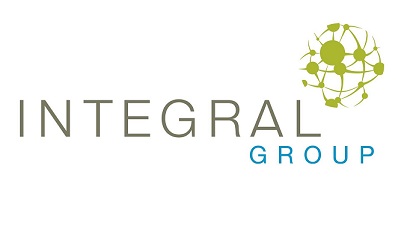 Disclaimer:
A photographer may be on-site at this event, and may take posed or candid shots of speakers and the audience. These images may be used in the Society of Women Engineers Toronto (SWE Toronto)'s websites and promotional material. By registering for the event you are consenting to the use of photographs which become the property of the SWE Toronto (the event host).