Description

TSSS in Partnership with WWF Presents:
Engage with the Game Changers:
Top Change Agents Delve into Key Sustainability Issues Using Lessons Learned From Sustainable Seafood
TSSS invites you to a panel discussion where Loblaws and its partners will explore the business opportunities and challenges of working with new stakeholders (NGOs and suppliers) to create a more sustainable economy. The presentation will showcase these collaborative efforts and will act as a case study, highlighting pathways for other companies and sectors to follow.

Our Distinguished Guests:
VP Sustainable Seafood, Loblaws Companies Ltd.
Paul and his team are responsible for implementing the Loblaw Sustainable Seafood Commitment. This commitment requires all seafood sold in Loblaw stores to come from sustainable sources by the end of 2013 and covers all wild and farmed seafood products, in all categories, across all brands. In 1987 Paul was recruited to head the Product Development department of Loblaw International Merchants, the division responsible for the Company's emerging Control Labels: No Name, and President's Choice, and was part of the management team of the Insider's Report Loblaws Companies' highly acclaimed promotional vehicle. Prior to becoming Vice President, Sustainable Seafood, Paul was Vice President, Fresh Foods, where he played a key role in the development of "President's Choice Organics" and "President Choice Blue Menu". He is also a current media spokesperson for Control Label with Loblaw Companies Limited.
Hadley Archer
VP Strategic Partnerships, WWF Canada
Hadley leads the development of a portfolio of corporate partnerships that advance conservation via improved business practices, provide funding for WWF's conservation work, and create opportunities for companies to take a leadership role with respect to the environment. Prior to working with WWF Canada, Hadley worked with WWF in Switzerland where he worked with companies to adopt policies that favour sustainable use of wood and paper products.
Tom Janes
Director of Sustainability, Janes Family Foods
In February 2011, Janes became the first branded seafood company in North America to have 100% of its retail seafood products certified by the Marine Stewardship Council (MSC). Janes is proud of this accomplishment and is now working with other organizations and the public to help increase awareness about the vital importance of healthy oceans.
Panel Moderator
Peter Ter Weeme
Principal, Junxion Strategy
Peter is a 16-year veteran of the sustainability movement with expertise in sustainability issues, business strategy, and green marketing and communications. His experience spans the world of corporate, government and non-profit clients across North America. He has founded and grown two successful consultancies and led the marketing and communications at
Mountain Equipment Co-op
, Canada's national retail leader in social and environmental responsibility.
At the conclusion of the panel discussion and Q&A, we welcome everyone to catch up with old friends and network with new contacts while enjoying our sustainable food selection.
This event will be streamed live on the web. We will also have a live twitter chat at #tssschat. We would like to extend a very special thank-you to Ksenia Benifand of Aeon Strategies for helping to organize the chat.
---
Event Sponsor
Thank-you to Domtar for your support as our Event Sponsor. Please follow the link to learn more about Domtar's commitment to sustainability.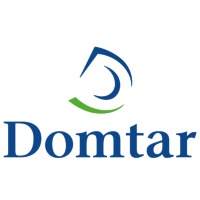 At Domtar, sustainability is an integral part of our activities. It guides our business and manufacturing practices throughout the life cycle of our paper, pulp and wood products, from the forest to our mills and all the way to our customers across North America and around the globe.

By founding our business approach on sustainable growth, we have earned a reputation as one of the most responsible manufacturers in our industry. We have gained the support of some of the world's most respected environmental organizations, and earned the trust of our customers, who want assurance that the paper they are printing on comes from sustainable sources and reflects their social and environmental values.
---
Event Details
Date: Tuesday November 1, 2011, 4:30 - 7:30
Location: Bennett Jones, First Canadian Place, 100 King St. W., 34th Floor, (King and Bay)
Agenda
4:30 - 5:00 pm: Registration, snacks and networking
5:00 - 5:15 pm: Introductions and special announcements
5:15 - 6:30 pm: Distinguished Panel (including Q&A and audience discussion)
6:30 - 7:30 pm: Networking and snacks
Ticket price includes speaker, snacks and non-alcoholic beverages.
Please remember the environment - no printed tickets are necessary, a master list of attendees will be at the door. All sales are final - no exchanges or refunds.
---
Our Host
We are very pleased to announce that the law firm of Bennett Jones will now be hosting our events. Please follow the link to learn more about Bennett Jones.

---
Strategic Partners: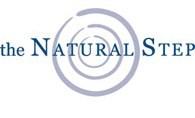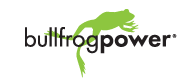 ---
Organizer of Engage with the Game Changers: Top Change Agents delve into key sustainability issues using lessons learned from Sustainable Seafood