Event Information
Refund Policy
Contact the organizer to request a refund.
Eventbrite's fee is nonrefundable.
About this Event
The LEARN IT | BUILD IT | MANAGE IT webinar series are the online version of the LEARN IT | BUILD IT | MANAGE IT workshops that ArtsBuild Ontario has offered in the past - with two more workshops coming to Guelph & Cambridge in 2020!
This webinar series offers four webinars focused on the topics of community engagement and alternative financing to support capital projects.
Engaging Community for Capital Projects Part 2:
Going Public
Approaching the public is an important moment and you want to ensure your method matches you, your audience and the desired outcome of your efforts. Building on information presented in previous LEARN IT | BUILD IT | MANAGE IT workshops and webinars on community engagement, Jeremy Freiburger of Cobalt Connects will discuss creative ways to reach the public, gather and measure data, and the communication tools that make going public effective in this webinar.
This webinar is intended for non-profit arts, culture, heritage, faith and community organizations looking to engage community in their current or upcoming creative space project.
About our Presenter Jeremy Freiburger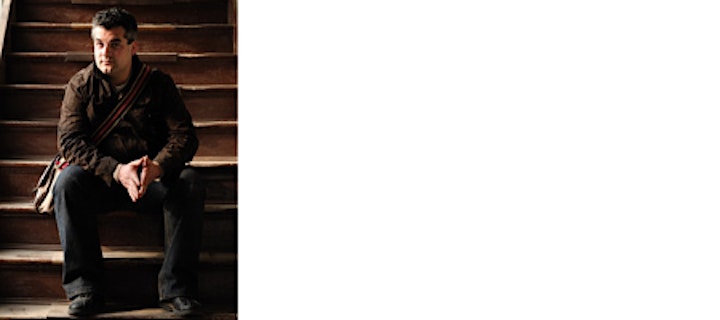 Jeremy Freiburger is the Chief Connector and Cultural Strategist of Cobalt Connects. Jeremy has been a leader in Hamilton's creative community for over 15 years. His experience ranges from producing award-winning theatre and ballet with the RBC Festival of Classics and Canadian Ballet Youth Ensemble, to developing more than 200,000 square feet of studio facilities, to writing policy and plans for municipalities focused on creative sector development.
Focusing primarily on regional and municipal partnership development, and organizational development, Jeremy is the founder of Cobalt Connects. Jeremy has spoken at dozens conferences on the subject of creative community economic development, and has sat on many boards and committees including the Our Cultural Community Committee (Chair, City of Hamilton Cultural Plan), Supercrawl, CANVAS and the Bay Area Restoration Council.
About Cobalt Connects:
Cobalt Connects is a non-profit arts service organization designated by the Ontario Arts Council. Cobalt Connects was initially created to address the need for affordable artist studios and cultural spaces, but has grown over the past fifteen years into a dynamic organization with expertise in cultural programming, research, and implementation.
Dividing its activities into four core areas (Space, Exchange, Consulting and Public Art), Cobalt Connects is actively playing a role in developing cultural capacity in Hamilton, Burlington, Brantford, Barrie and dozens of other municipalities each year. Our on-the-ground experience in arts programming and implementation combined with our extensive research and policy development with municipalities makes us a unique partner for a wide variety of projects.
For any questions about this webinar, please contact Program Manager Amy Poole at amy@artsbuildontario.ca or 519.880.3670 ext. 102.
This is the second webinar of a four-part webinar series hosted by ArtsBuild Ontario.
It is supported by the Ontario Trillium Foundation and presented in partnership with the Community Forward Fund and Cobalt Connects.

Date and Time
Refund Policy
Contact the organizer to request a refund.
Eventbrite's fee is nonrefundable.