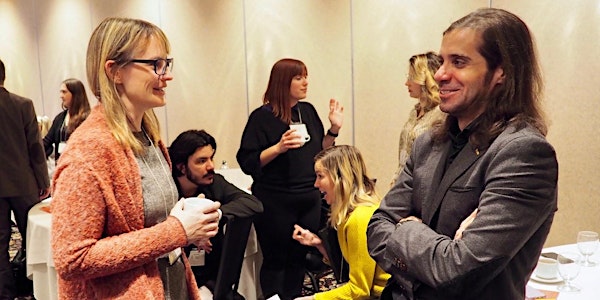 Engaging Open Social Scholarship
Engaging Open Social Scholarship is an online conference from December 8-10 (Canadian time); December 9-11 (Australian time)
Date and time
Tue, Dec 8, 2020 2:00 PM - Thu, Dec 10, 2020 4:00 PM PST
About this event
Engaging Open Social Scholarship events include:
2 hours of "live" interaction each day (as folks are able to join in)
Featured talks by Kylie Brass (Australian Academy of the Humanities), Gabriel Miller (Federation for the Humanities and Social Sciences), Roxanne Missingham (Australian National U Library), and Tanja Niemann (Érudit)
Pre-recorded lightning talks, where authors present on relevant topics for 5 minutes (video recordings of talks are hosted online for review by fellow attendees); "live" discussion periods will be held during the conference proper
All pre-recorded lightning talks will be available from December 1 on for viewing. All featured talks will be recorded and shared out with attendees after the fact.
Live events will take place synchronously at the following times:
Canadian timezones: December 8-10, 2pm-4pm PST (Vancouver) / 3pm-5pm MST (Edmonton) / 4pm-6pm CST (Saskatoon) / 5pm-7pm EST (Toronto) / 6pm-8pm AST (Halifax)
Australasian timezones: December 9-11, 6am-8am AWST (Perth) / 9am-11am AEDT (Sydney) / 11am-1pm NZDT (Auckland)
Please see inke.ca/engaging-open-social-scholarship/ for the detailed program.
Engaging Open Social Scholarship is sponsored by the Canadian-Australian Partnership for Open Scholarship, the Implementing New Knowledge Environments (INKE) Partnership, the Electronic Textual Cultures Lab, and the Social Sciences and Humanities Research Council. We are grateful to these entities for facilitating free registration to this event.
Please consider joining us online for what is sure to be a dynamic discussion! n.b. this event will be held over zoom, and pertinent access details will be sent to registrants prior to the event.