Actions and Detail Panel
Engaging Our Great Waters - Connecting Water & Young Canadians (Toronto)
Sat, 6 May 2017, 10:00 AM – 3:30 PM EDT
Description
What would happen if our streets and public spaces became a place for conversations around our water? What if young Canadians, the leaders of tomorrow, led this movement?

The Great Waters Challenge wants to find out!

We are launching "Engaging Our Great Waters - Connecting Water & Young Canadians" workshop in Toronto - one in a series of workshops hosted across the country. From Vancouver to St. John's, and Gjoa Haven to Toronto, this #Canada150 initiative offers young Canadians the opportunity to connect to water and make visible how water has shaped their identity and that of their community.

Why get involved in the one in Toronto?
· Experience Toronto through a Lost Rivers Walk (fitting that it's during Jane's Walk weekend!)
· Meet a diverse group of young and inspiring people in your community
· Be inspired by a local expert on water facts
· Co-create with an artist on a public intervention
· Take charge, plan and execute a group-led "action day", to educate and animate change in your community!
This workshop runs from 10 am - 3:30 pm. Lunch is provided!
****
Line up of Resource Guests:
Kahentakeron Deer is an Ecotourism Coordinator at Kayanase, a first nations owned and operated Ecological Restoration company. He grew up on the Six Nations of the Grand River reserve in Ontario and inherited his clan and nation in the traditional way from his mother's lineage which is the Mohawk nation, and Bear clan. He was raised to follow traditional Haudenosaunee values, hunting, fishing, gathering medicine and growing food as well as participating in traditional ceremonies throughout his life.
Patricia "Patsy" Kambitsch is a multidisciplinary artist, Patricia promotes dialogue through the visual arts, theatre, movement, and creative writing. As a visual artist who paints at live events, Kambitsch is proudly self-taught. Current projects include the promotion of her graphic novel, Warrior Woman: Too Much Passion and the creation of original card decks used for divination and self-reflection. She is the founder of Visual Thinkers Toronto, and she DJs and facilitates free form dance at Ecstatic Dance Toronto. Kambitsch serves as Partner at The Redesign Network , a design and research firm for human systems innovation.
Lost River – Toronto Green Community Take a 15,000 year journey through history - the story of Lost Rivers, a lost lakeshore, lost birds and fish, 11,000 year old foot prints under the lake and other people-water stories in the neighbourhood. Along the way we will talk about pathways to a sustainable future - efforts at restoration and a futuristic energy saving project that is all about the water.
Stay tuned for more!
This Toronto event is supported by our partners at: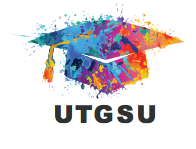 Funded in part by the Government of Canada and Lush.