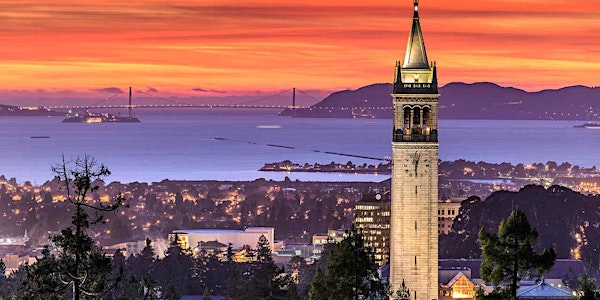 Engineering Change Lab USA - Summit 6
Location
Berkeley City Club
2315 Durant Avenue
Berkeley, CA 94704
Our Mission: to be a catalyst for change within the engineering profession to help us reach our highest potential on behalf of society.
About this event
For the Summer 2019 Summit 6, we are moving to Berkeley, CA. We will be meeting at the Berkeley City Club, just off the University of California Berkeley campus. The Berkeley City Club is housed in a building designed by Julia Morgan, one of the country's first architect/civil engineers (she also designed Hearst Castle).
This summit will be the first joint session between the Canadian and US Engineering Change Labs, offering opportunities to share perspectives about the future of engineering, compare thoughts about a stewardship mission for engineers, and strengthen the collaborative relationship and synergy between our two groups.
THEMES:
1) The many current public discussions about the relationship between technology and society that are highlighting ethical issues related to engineering, and how the engineering community is responding.
2) The evolving, fuzzy edge and collaboration between science and engineering that is manifest today in many technologies, but that is particularly present in the computing/digital hi-tech, bio, nano, neuro, and biomedical engineering realms.
3)The relationship between engineering and entrepreneurship in the emerging future, as expressed broadly in the Bay Area's engineering and tech community.
ADDITIONAL OBJECTIVES:
To advance focused initiatives, including:
To stretch participants understanding of Technological Stewardship - i.e. the behaviors that help ensure technology is beneficial for all (as framed by ECL-Canada).
To engage members of the engineering community in the Bay Area who are thinking about, and actively engaged in shaping the emerging future of engineering and technology.
To continue to increase the breadth of engineering stakeholders engaged in ECL activities (both in the US and Canada).
GETTING THERE:
The Downtown Berkeley BART Station (Bay Area Rapid Transit) is located a 10-minute walk away from the Berkeley City Club. BART serves both San Francisco International Airport and Oakland International Airport.
HOTEL OPTION #1
A limited number of hotel rooms will be available at the Berkeley City Club. The group rate for these rooms will be $150 plus taxes. For reservations at the Berkeley City Club:
Telephone: 510-848-7800
Group Reservation Name: Engineering Change Lab
Weblink for Reservations: https://tinyurl.com/Engineering-Change-Lab
HOTEL OPTION #2
Additional rooms are available at the Graduate Berkeley Hotel (2600 Durant Avenue, Berkeley, CA), which is located about 1-1/2 blocks from the summit venue. The group rate for these rooms will be $219 plus taxes. The cut-off date for reservations at the Graduate Berkeley is June 12, 2019. Details for hotel reservations are included below:
Telephone: 510-845-8981
Group Reservation Name: Engineering Change Lab