Description
You won't want to miss the next installment of our 'Engineering Essentials' workshop series. For engineers designing in wood, or interested in expanding their capacity to do so, this is an extremely valuable learning opportunity.
This November, we are pleased bring back Dr. Ghasan Doudak to present a full day workshop dedicated to timber connection design. The following topics will be addressed at the workshop:
• Mechanics of wood
• Heavy timber connections
• Modern timber connections
• Ductility in connections
Cost:
Workshop only (includes breakfast, lunch and course workbook) $299+GST
Workshop & Edmonton Wood Solutions Conference (December 4) $349+GST
Instructor: Ghasan Doudak. Ph. D., P. Eng., Professor of Structural Engineering, Civil Engineering Department, University of Ottawa
Dr. Doudak's expertise includes multi-scale understanding of how complete structural systems function, encompassing issues such as how complete buildings respond to effects of wind storms, ground shaking during earthquakes, or other actions like impacts and blasts. Prior to joining the Engineering Faculty, Dr. Ghasan Doudak held the position of Manager, Wood and Structural Standards at the Canadian Wood Council.
Dr. Doudak grew up in Denmark where he received his Master of Science degree from the Technical University of Denmark (DTU). Following his graduation, he worked as a structural engineer where he designed commercial and residential buildings. His Ph.D. research was aimed at determining the load paths in wood light-frame buildings under various stages of construction using a holistic design approach. He has worked closely with researchers from North America and Europe.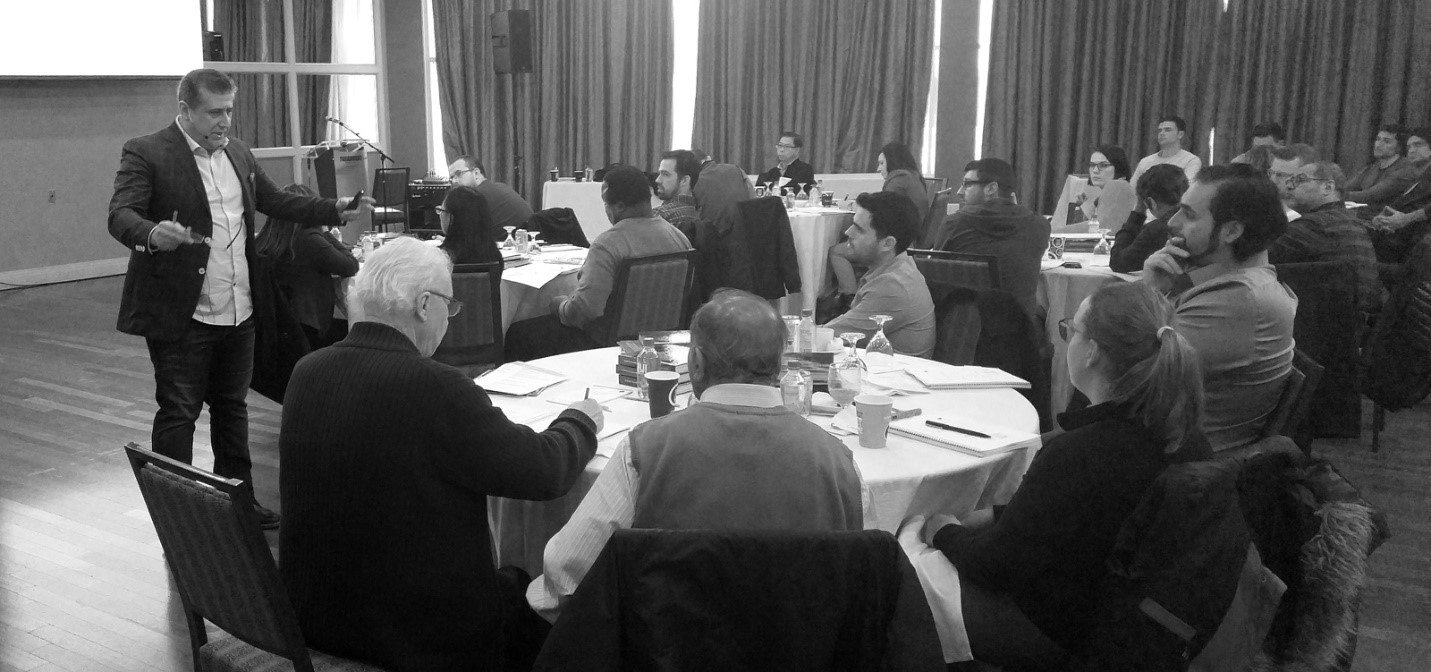 Cancellation Policy:
Cancellations must be made a minimum of seven business days prior to the event. A $30 administration fee will apply to all cancellations. Cancellations made less than seven business days prior to the event will not be refunded; however, a paid registration is transferable to another individual at any time.