About this Event

6:15 - Intro to Go
6:30 - Go Resources at League
7:00 - Meet the Engineers
Keeping up with advancing technologies can be overwhelming and a major time commitment outside of a regular work schedule. At League, our philosophy is to recruit engineers with strong system design principles and strong engineering practices and then teach them our stack.
This is no small feat - we have a focused collection of learning resources and structured programs to help our team members be the best engineering version of themselves.
Join us for snacks and drinks at our second Engineering Open House to hear about how our engineering team members got up to speed and how you too could learn Go at League!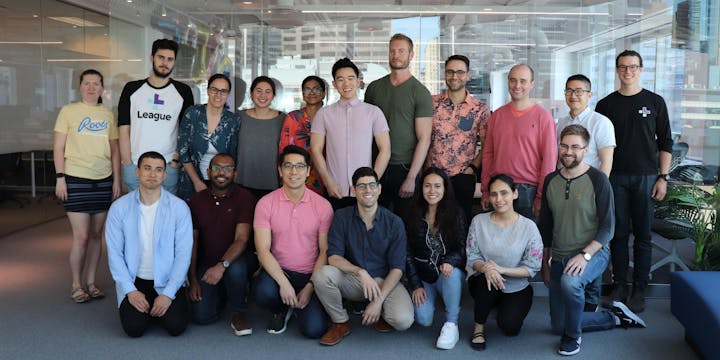 Welcome to health benefits for the 21st century! At League, we are more than just the latest startup with a fancy app and a big promise... we have an ambitious mission to transform healthcare. Take everything you ever thought about health benefits and throw it out the window!
Check us out: League.ca
Read our blog: Inside League