[EngSub] Plastic China 塑料王国 - Mulan International Film Festival
Description
English Subtitles | Chinese Regional Dialect | China | 82 minutes | 2016 | Documentary
中国方言 | 英文字幕 | 中国 | 82 分钟 | 2016 | 纪录片
The 29th International Documentary Film Festival Amsterdam – Special Jury Award for First Appearance
第29届阿姆斯特丹国际纪录片电影节 - 新晋单元评委会特别奖
Mulan International Film Festival 2018 is proud to present the screening and on-stage Panel Talk of Plastic China (塑料王国, with English subtitles)!
About the Film 电影简介
Yijie, an 11-year-old girl, works alongside her parents in a recycling facility while dreaming of attending school. As much as her life is poor and distorted, she is a truly global child who learns the outside world from the waste workshop that her family lives in and works in – also known as the "United Nations of Plastic Wastes." Kun, the facility's ambitious foreman, dreams of a better life. He works day and night, and ignores the physical and mental health problems of his own family. Following these families' daily lives, Plastic China explores how this work of recycling plastic waste takes a toll not only on their health, but also their own dilemma of poverty, disease, pollution and death.
Director 导演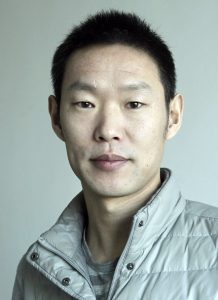 WANG Jiuliang graduated from Communication University of China, School of Cinematic Arts in 2007. From 2007 to 2008, he finished a set of photography work about Chinese traditional superstitions. He started investigating the landfill pollution around Beijing in 2008. In 2011, he finished Beijing Besieged by Waste, a set of photography work and a documentary with the same name. Plastic China is his second documentary, and it has won many awards at festivals around the world.
Credits 演职员名单
Director 导演:WANG Jiuliang王久良
Producer 制片人:Ruby CHEN 陈玲珍
Cinematographer 摄影:WANG Jiuliang王久良
Editor 剪辑:Jean TSIEN (A.C.E.) 钱孝贞、Bob LEE
Music 音效:Tyler STRICKLAND