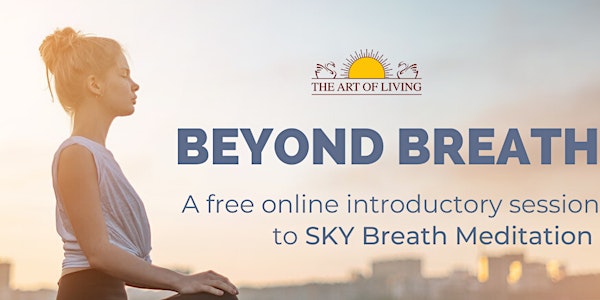 Enhance Work Productivity and Anxiety Relief
Enhance Productivity At Work and Anxiety Relief
About this event
A special workshop with breathwork and meditation to address the challenges & pressures of workplace.
What will you discover:
Develop special skills to handle workplace pressure & stress by tapping into the inner potential of breathwork & meditation
Providing tools to handle challenges in life
A guided meditation to effortlessly experience inner peace and relaxation.
Learn the art to manage your mind, thoughts, feelings and emotions.
An introduction to the SKY(Sudarshan Kriya™) breathing technique taught in the SKY Breath Meditation Workshop.
Why Breath?
Breath is a very powerful tool we all have right from birth but we take it for granted.
Breath has the ability to purify our body, mind, and emotions. And that's what this workshop is all about.

In stressful times, our nervous system can be overactive and tense - Causing fear, panic, and a feeling of losing control, not to mention insomnia and other discomforts. To counterbalance this effect we can use breathing techniques. Independent research has shown that the Sudarshan Kriya™ significantly:

Reduces cortisol - the "stress" hormone
Supports the immune system
Increases optimism
Relieves anxiety and depression
Increases antioxidant protection
Enhances brain function (increased mental focus, calmness and recovery from stressful stimuli)
Enhances well-being and peace of mind

In this virtual online workshop, our certified Art of Living breath and meditation trainers will interact with you and guide you through the session.