Event Information
Refund policy
Contact the organizer to request a refund.
Eventbrite's fee is nonrefundable.
Plant Education Series: Prenez un verre savoureux, apprenez à propager une variété de plantes | Enjoy a nice latte and propagate plants!
About this event
Come propagate a bunch of plants to take home and enjoy a tasty latte or matcha with our partner Leaves House Cafe!
What's our workshop about?
Led by Greenhound volunteer and team members, we demonstrate how some widely used techniques which can be used to make plant 'babies'. For plant propagations, we go through the elements of several techniques, such as stem cutting, division.
Attendees will be able to take home all the baby plants they propagated into small pots.
In some of our other sessions, we teach how to make plant accessories to support the growth of tropical house plants, such as sphagnum moss poles and lighting apparatus.
Learn to Make Spaghnum Moss Poles - Oct 30
Learn Plant Propagation Techniques! - Nov 6
Come make macarme pot hangers! - Nov 20
Where will this activity be held?
Our community partner in Montreal's downtown core, Leaves House Cafe, will be hosting our Latte Plant Care workshop series in August through November, 2021. During the workshop, all attendees will receive a free drink of choice from a variety of tasty plant-based drinks (lattes, matcha, iced lattes and teas, juices).
Additionally, Leaves House Cafe will offer15% off Leaves House Cafe's plants and merchandise during the session.
Who's helping us?
Many awesome volunteers! And hopefully you can come to make some plants with us too! This workshop series is made possible through the kind sponsorship support of Mountain Lake PBS. We are happy to continue our Latte Plant Care Workshops as part of our Education Series to the Greater Montreal area community with such great partners.
Which plants will be propagated?
Depending on the availability of plants from our supplier, we expect to have Hawaiian Golden pothos Epipremnum aureum, Monstera adansonii, Zamioculcas zamiifolia (ZZ), sansevieria, Tradescantia Nanouk, Scindapsus Exotica, and Ficus elastica Tineke.
Is it safe to meet for a workshop setting now?
We will be mindful of the current guidelines and requirements for your safety (https://www.quebec.ca/en/health/health-issues/a-z/2019-coronavirus/reopening-plan/festival-event). To make this event very safe, we will ensure that all participants are adequately distanced and surfaces are cleaned. All participants will be asked to bring and wear their face masks and wear them when not consuming food or beverages. If you have any symptoms of COVID-19, please inform us and your ticket(s) can be refunded.
___ __ _ __ ___ . ___ __ _ __ ___ . ___ __ _ __ ___ . ___ __ _ __ ___
Nous lançons nos ateliers de bouturage de plantes + latté 🌿☕️🍵💚
Venez déguster une boisson et partager des plantes!
Les ateliers auront lieu à Montréal dans les locaux de notre partenaire Leaves House Cafe.
Notre premier atelier portera sur le pothos Cebu Blue, le phildendrom Micans, le philodendron Silver Sword, la chaîne de cœurs ou de perles, la Sansiviera Zeylanica et le Scindapsus Argyraeus 🌿🌿🌿🌿🌿🌿
Les participants pourront choisir une délicieuse boisson estivale au Leaves House Cafe et notre équipe de bénévoles introduira quelques façons de bouturer des plantes!
Dirigés par une membre de notre équipe, nous ferons une démonstration des techniques de propagation des plantes (bouturage, marcottage, et la division d'un rhizome). Vous pourrez ramener à la maison les bébés plants que vous avez propagés dans de petits pots pendant l'atelier.
Ces ateliers soutiennent la création de jardins botaniques publics et nos programmes de bien-être. Ils sont possibles grâce au support de nos partenaires Mountain Lake PBS @mlpbs et Leaves House Cafe @leaveshousecafe 💚💚
Quelles plantes obtiendrons-nous?
Nous aurons de nombreuses plantes avec lesquelles travailler, différentes variétés chaque semaine.
Par example: Hawaiian Golden pothos Epipremnum aureum, Monstera adansonii, Zamioculcas zamiifolia (ZZ), sansevieria, Tradescantia Nanouk, Scindapsus Exotica, Ficus elastica Tineke. Si vous avez des requests: info@greenhoundcanada.org.
Les participants bénéficieront également d'une réduction de 15% sur les plantes et la marchandise du Leaves House Cafe pendant la session!
Contactez-nous pour les ateliers dans d'autres villes!
#CebuBlue #PhildendromMicans #PhilodendronSilverSword #StringofHearts #StringofPearls #SansivieraZeylanica #ScindapsusArgyraeus #atelier #plants #montréal #brossard #laval #québec #canada #latté #mountainlakepbs #leavescafe #bouturage #communauté
Mesures de sécurité et distanciation sociale :
Nous nous assurerons que tous les participants soient adéquatement distanciés et que les surfaces de travail soient nettoyées. Tous les participants devront apporter et porter leur couvre-visage lorsqu'ils ne consomment pas de nourriture ou de boisson. Si vous avez des symptômes de la COVID-19, veuillez nous en informer et nous vous rembourserons vos billets
___ __ _ __ ___ . ___ __ _ __ ___ . ___ __ _ __ ___ . ___ __ _ __ __
What if I can't make those dates?
Check out our workshops in our Plant Care Educational Series which will also show you how to make moss climbing poles and optimal soil mixes. More dates to come for November and December.
https://www.eventbrite.ca/o/greenhound-canada-greenspaces-30883843113
Who are we?
Greenhound Canada is a not-for-profit organization with the goal of developing greenspace botanical gardens to support community and mental health wellness. We are raising funds to create urban healing gardens across Canada and provide plant care and therapy classes. We are located in Montreal and we are led by volunteers. If you're interested to participate in our events or garden spaces, visit www.greenhoundcanada.org or email us at info@greenhoundcanada.org
Greenhound Canada est une organisation à but non lucratif. Notre objectif est de développer des jardins botaniques d'espaces verts pour soutenir le bien-être de la communauté et de la santé mentale. Nous collectons des fonds pour créer des jardins de guérison urbains au Canada et pour offrir des cours sur les soins des plantes, et cour la thérapie. Nous sommes situés à Montréal et nous sommes des bénévoles.
Si vous êtes intéressé à participer à nos événements ou espaces de jardinage, visitez www.greenhoundcanada.org ou envoyez-nous un courriel à info@greenhoundcanada.org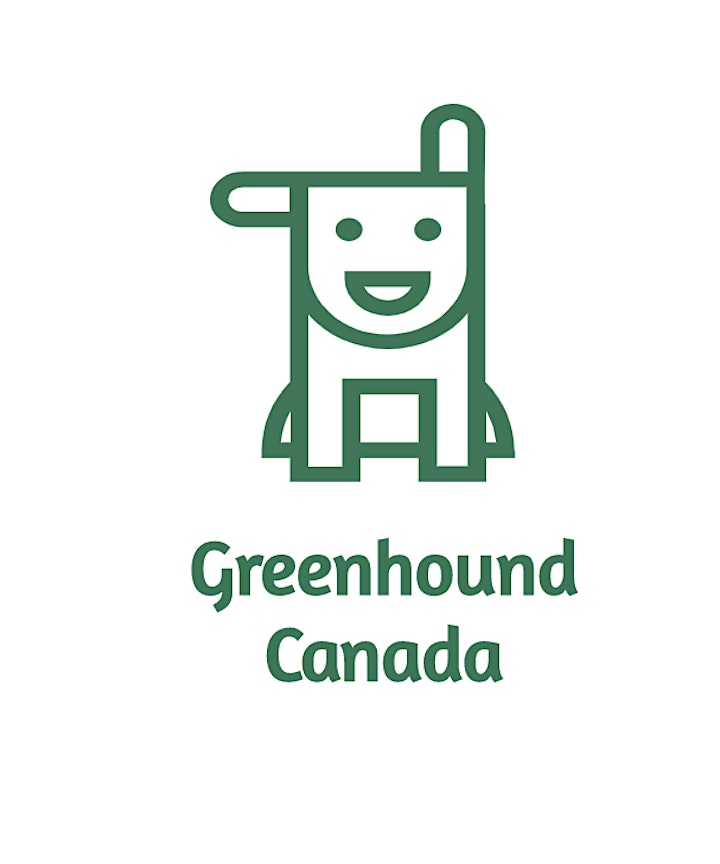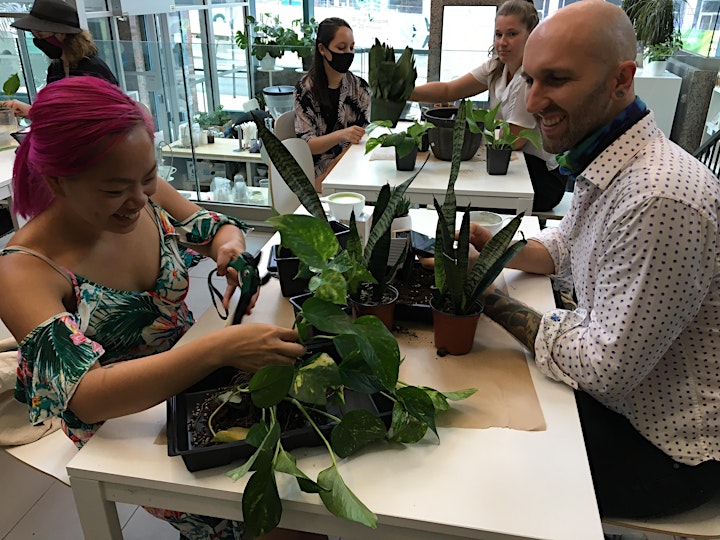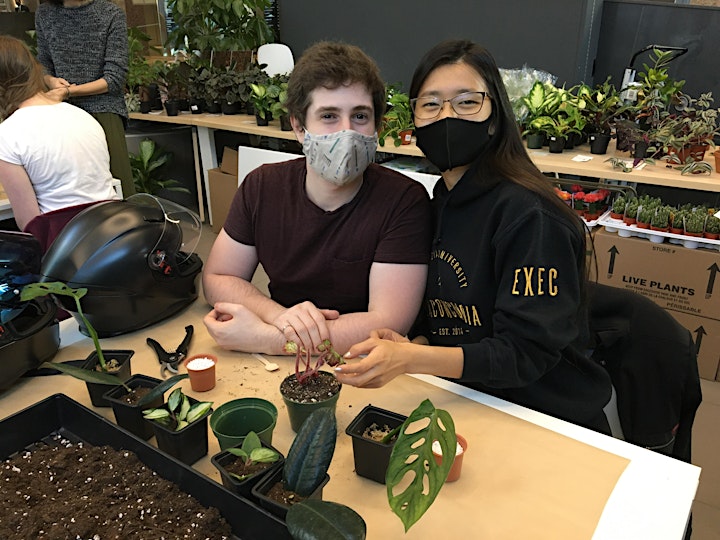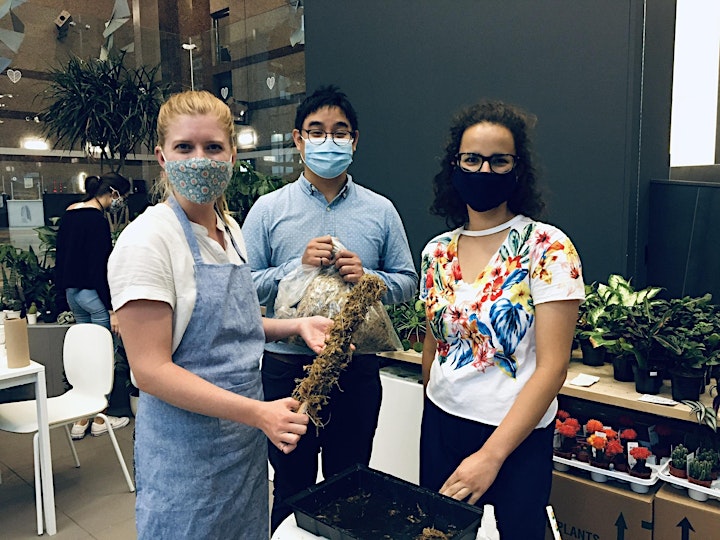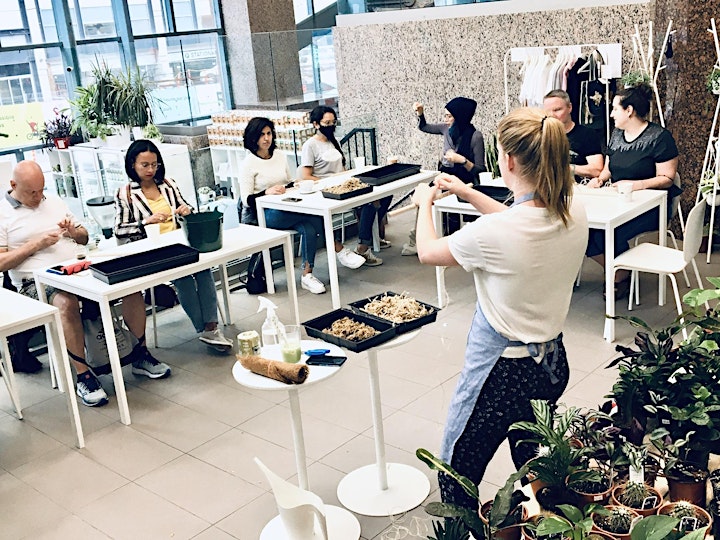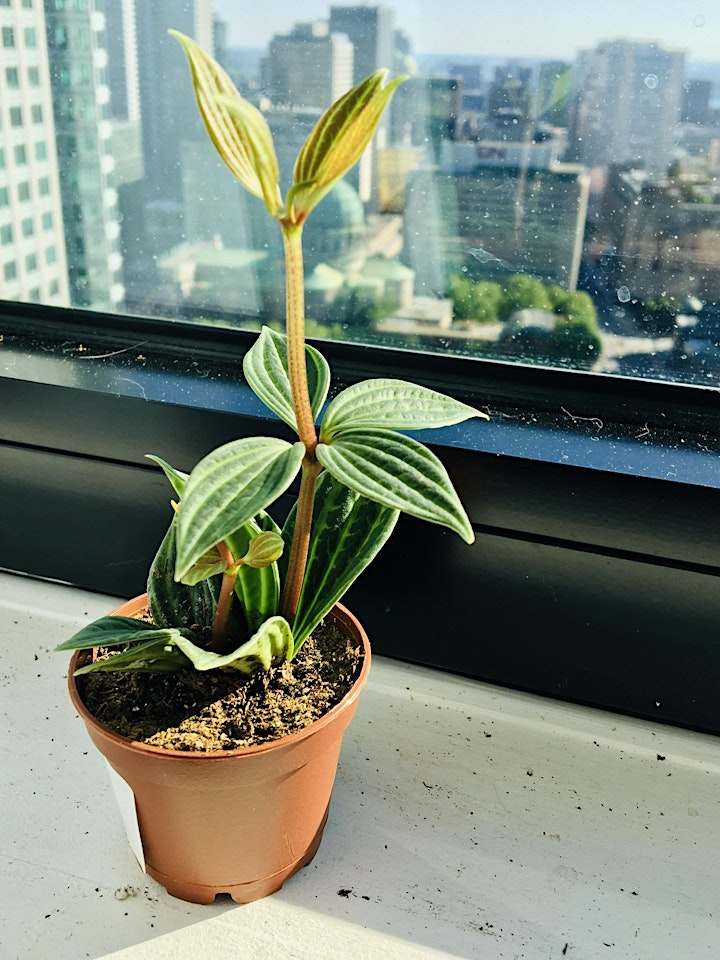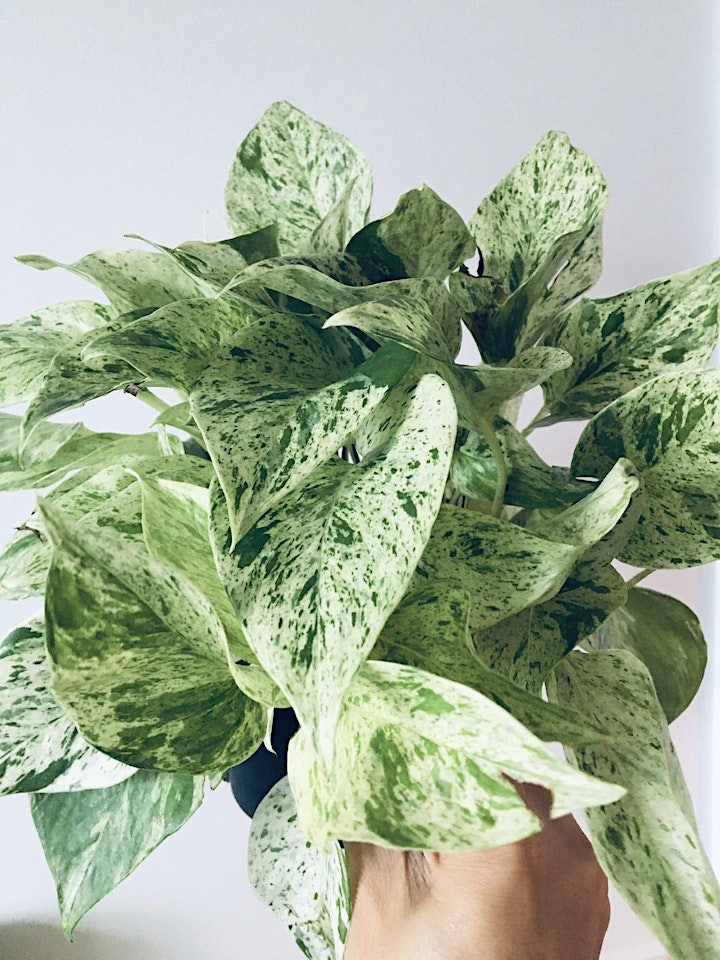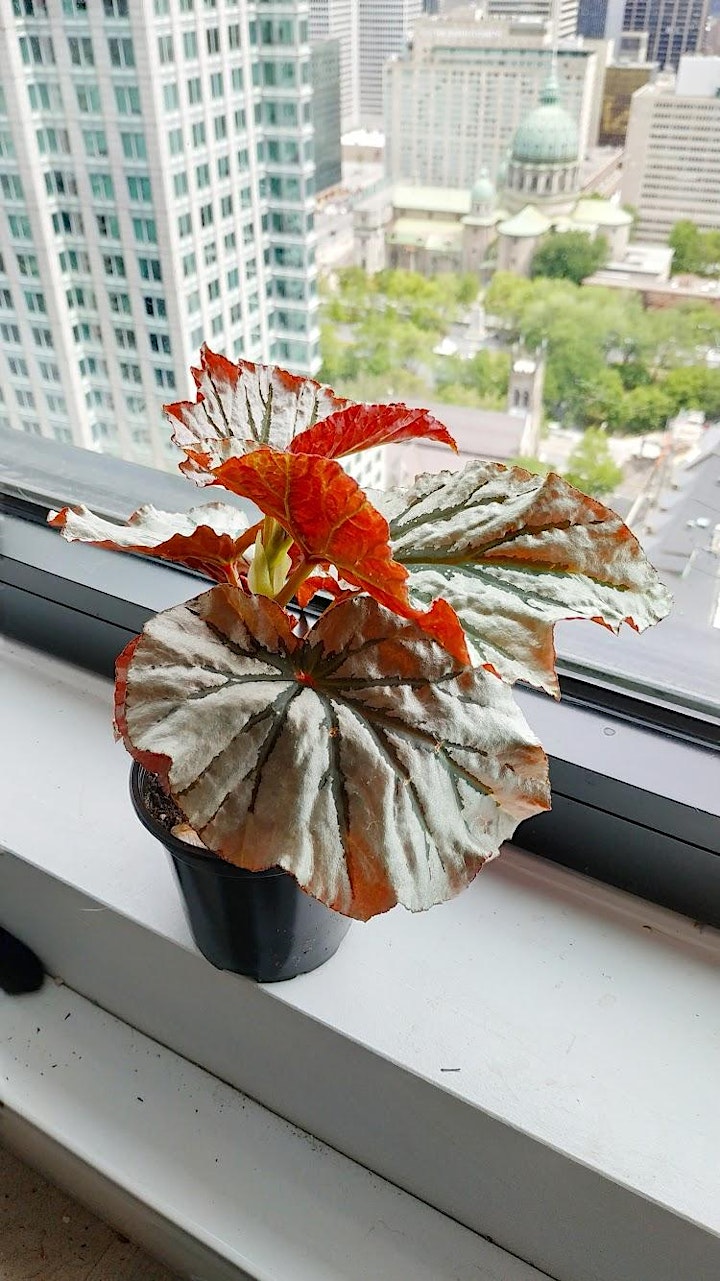 Date and time
Location
Refund policy
Contact the organizer to request a refund.
Eventbrite's fee is nonrefundable.
Organizer of Enjoy a tasty latte and propagate some plant babies!