Description
Spiritual Niagara continues with their speaker series with three Spiritual Niagara Members offering information on subjects of a spiritual nature.This will be our last Speaker event until September when our monthly events will begin again with new subjects and speakers.

Tickets are being sold until April 29th at a Early Bird price of $15. Those purchasing Early Bird tickets at the discounted price will be entered for a draw to win a heart shaped salt lamp with a dimmer switch on a marble base.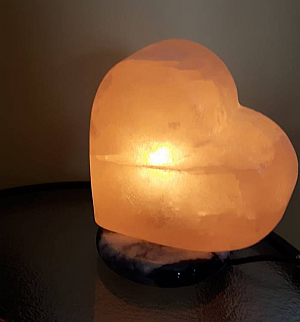 Tickets will be available at the door on the night of the event for cash only at $20.
Lisa Ellis, Reiki Master and Owner of Boost Your Health will be presenting on the following:
Reiki
What is Reiki? What is an Attunement? How does Reiki work? Reiki History? Reiki Principles,
basic knowledge of Chakras and where can we use Reiki?
Carolina Lipinski, entrepreneur for 25 years, owner of Haven Global, a Spiritual Facilitator, Multidimensional Energy Healing Master, Intuitive Reader/Coach and Medium will be speaking on:

Crystals and Healing
The Mineral Kingdom, experienced widely by many cultures since the beginning of time. Carolina Lipinski, Intuitive Reader/Medium, Energy Healer and owner of Haven Global, offers information on Crystals of which she has incorporated into her work and everyday life, for improved well-being. Discover various methods of how Crystals can assist with healing, love, protection and spirituality, their uses, healing techniques, and related ways to wellness!
Maria Kondarko, Certified Yoga Teach and Owner of Ganesha will be speaking on:

Spirituality - Taking a Step Within
Maria Kondarko is conducting yoga classes and workshops on yoga philosophy and spirituality at her space Ganesha. On this occasion she will be diving into the science behind spirituality; happiness vs joy; why misery and stress. The Only Way Out Is In, is the crucial point of transitioning from complicated human being to spiritual seeker.
Doors open at 6:30 pm. Greg Frewin Theatre has a licensed lounge and a la carte menu available.