Enneagram and Relationships: Do you Sabotage your Relationships?
The Enneagram structure can lead you to make unconscious assumptions about others.
About this event
What is the Enneagram?
The Enneagram is a dynamic, spiritually grounded personality system, describing nine different patterns of thinking, feeling and acting. It helps you become more aware of your own patterns, blind spots, automatic reactions, and gifts so that you can change and grow. This inner work creates more depth in your spiritual journey. True transformation takes place and compassion grows!
Enneagram and Relationships: Do you sabotage your relationships?
You will explore how your Enneagram structure leads you to make unconscious assumptions about others. You will observe how your pattern operates and through this awareness you can come to see others as they truly are. Come with an awareness of your Enneagram type, as well as one or two challenging relationships in your life. (If you did not attend module #1, please contact Cynthia at cynthiajstevens@outlook.com)
Learning Objectives:
To see how your type filters reality
To develop self-awareness and to notice your personality type in action, which will help you to respond differently
To experience the interior workings of the other Enneagram types
Special Note:
As Tyndale Seminary's programs have had to move online due to the pandemic, the Spiritual Formation Centre Certificate Programs are no exception. Although the in-person classroom is the preferred experience, the online curriculum for this certificate program module promises to be truly immersive. While maintaining important elements of community through live streaming, conversations will be enhanced by independent study in preparation for each session. Online programming will also offer the opportunity for others to participate who would have otherwise not been able to do to distance and time restrictions.
The platform for the live streaming will be Zoom. Once registered and closer to the date, details concerning the format of the module and Zoom link will be sent to you.
Facilitators: Sue Guttenstein & Cynthia Stevens
Sue Guttenstein Ph.D. is a student of the Narrative Tradition, has co-taught the Enneagram with Cynthia for serval years and has used the Enneagram professionally as a psychotherapist. Her focus has been helping survivors of severe childhood trauma heal and regain their lives.
Cynthia Stevens M.Div; CSDS, is a graduate of Tyndale Seminary and is certified as a spiritual director and supervisor. She was trained and certified in the Enneagram through the Narrative Tradition and has taught spiritual formation in various settings in Canada and overseas.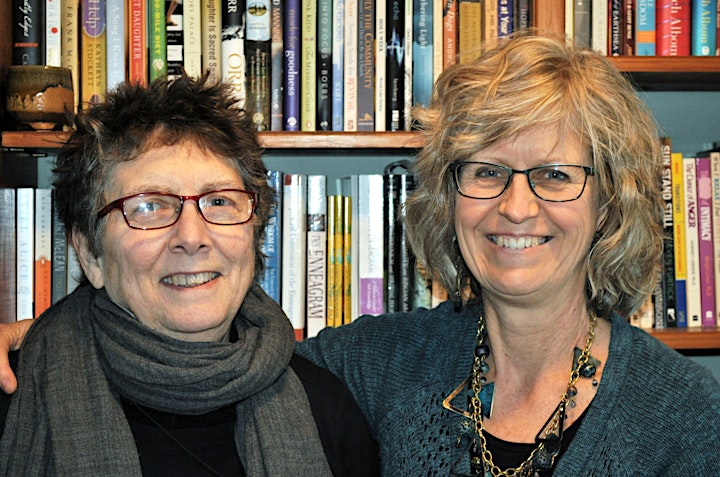 Refund Policy
Cancellations made 7 days or more in advance of event date, will receive a full refund. Cancellations made within 3-6 days before the event, we will offer you a credit for future TSFC events. Cancellation requests made within 24 hours of the event may not receive a refund nor a transfer. If TSFC cancels an event under circumstances that would make the event non-viable, registrants will be offered a full refund. When you register for a event, you agree to these terms.
Organizer of Enneagram and Relationships: Do you Sabotage your Relationships?
Tyndale Spiritual Formation Centre (TSFC) is dedicated to helping you become the person God intends you to be. TSFC integrates the mission and vision of Tyndale. TSFC offers practical learning to help you in your spiritual journey through forums, discussions, retreats, spiritual direction, and educational certificate programs.  For more information you can go to: tyndale.ca/tsfc