Enterprise Architecture Journey at uOttawa
About this event
(An English message follows)
Présentateur : MaryAnn Welke Lesage
Langue : Anglais
Vous avez probablement entendu parler de Transformation2030 et du Plan de transformation du campus numérique, mais savez-vous que ces projets sont tous soutenus par le Programme d'architecture d'entreprise (AE) de l'Université d'Ottawa?
Dans cette présentation informative, MaryAnn Welke Lesage partagera un aperçu du programme d'architecture d'entreprise à l'Université d'Ottawa. Renseignez-vous sur le parcours d'évaluation environnementale de l'Université d'Ottawa, les leçons apprises, la structure de gouvernance de l'architecture (Architecture Review Board), les stratégies d'évaluation environnementale, l'engagement communautaire plus large et la feuille de route future.
---
Presenter: MaryAnn Welke Lesage
Language: English
You have probably heard about Transformation2030 and the Digital Campus Transformation Plan, but do you know these projects are all supported by the uOttawa Enterprise Architecture (EA) Program?
In this informative presentation, MaryAnn Welke Lesage will share an overview of the Enterprise Architecture program at uOttawa.  Learn about the uOttawa EA journey, lessons learned, architecture governance structure (Architecture Review Board), EA strategies, broader community engagement, and future roadmap.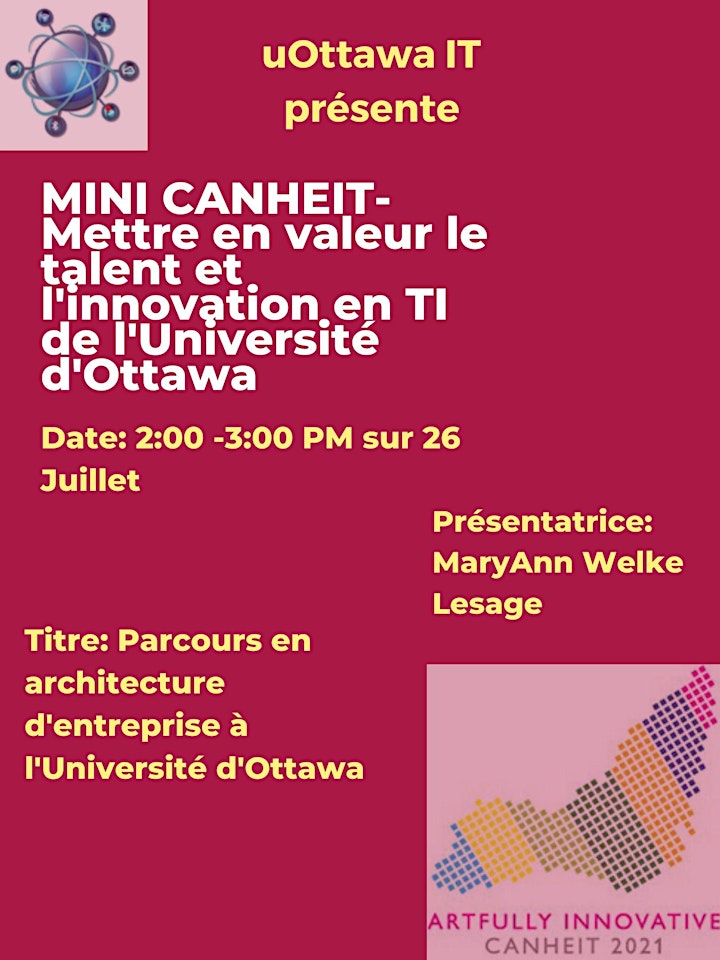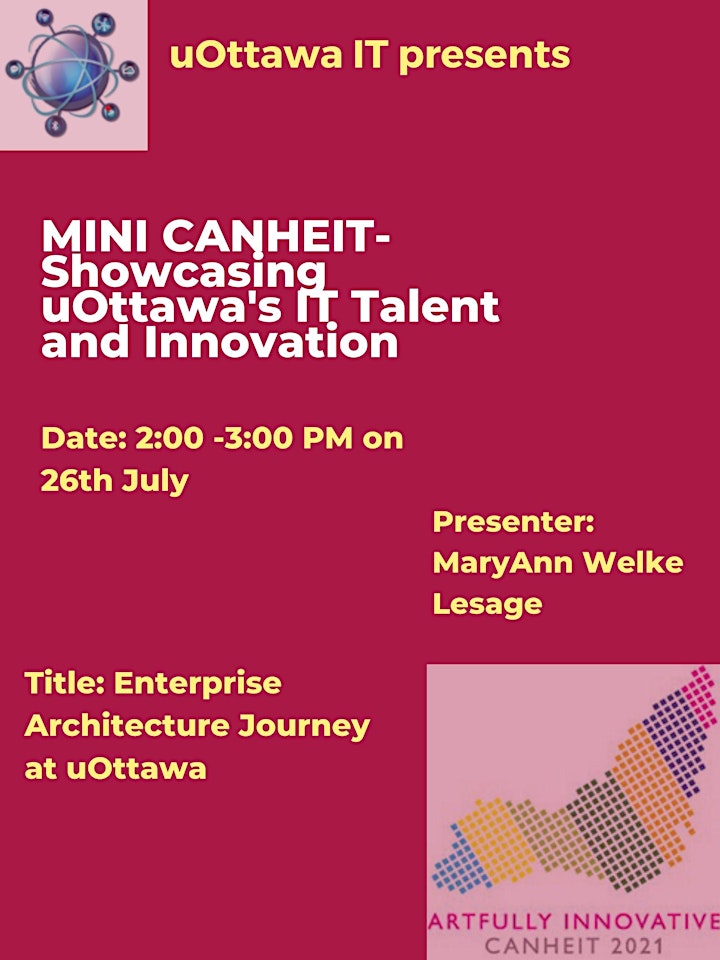 Organizer of Enterprise Architecture Journey at uOttawa