Entrepreneur Showcase Evening - DIY: gain tips for starting your own busine...
Description
Why you should come along:
You've seen "Dragon's Den", considered "Pitch to Rich", have a potentially brilliant business idea and instead of going to work for someone else, you're considering the start-up route, but don't know where to start!  Portsmouth Business School Enterprise team have asked current students, recent graduates and experienced small business owners to come and share their tips for pursuing your own enterprising passion. 
With this wealth of experience and knowledge in the room, it is your opportunity to ask questions, mingle, meet our guests and other invited local and PBS home-grown entrepreneurial talent and catch the entrepreneurial bug!  There will be food and drink too!
Ideal for students who:
Are curious about start-ups and keen to meet real entrepreneurs

Want be inspired by 'ideas' people

Are considering self-employment or start-up options
Benefits of attending:
The informal format brings down the barriers of asking questions of people you've not met before, enabling attendees to feel confident to share experience and explore ideas with like minded people
Speakers BIOS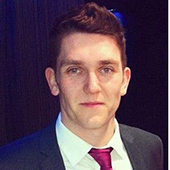 Gregory Copley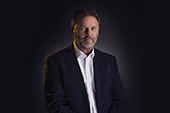 Nicholas Ralls