Description
*Thank you for your support! Unfortunately unforseen circumstances mean some of our speakers will no longer be able to attend this month's event so we will be postponing it until the following month. Refunds will take between two and seven business days, but If you have any questions please contact Takara.Small@gmail.com or call (416) 985 6839*
It's no secret that journalism is in crisis. After a spate of recent closures and layoffs reporters, editors and photographers are re-considering their job options and purpose, and in some cases seeking out new careers altogether.
For those that leave, the transition can be difficult. For those seeking to reinvent and innovate their profession, the challenges can seem daunting. But this is where Journalists Helping Journalists (JHJ) comes in: We provide journalists with support, training and collaboration opportunities through a series of workshops designed to connect and catalyze the industry.
Every month, in partnership with the Centre for Social Innovation, we'll host a full-day event to help news professionals thrive and innovate in a challenging and evolving industry. Spots are limited so get your tickets now!
Join us for our first event focusing on Entrepreneurial Journalism, and featuring:
David Weisz (Canadian Association of Journalism chapter president, co-founder of news startup medistream.ca, and journalism instructor at Humber) and Melloney Campbell (Startup Canada Peel Lead and CEO at Clicktagmedia Inc.)
- How to launch a startup and where to find accounting help, business software and more
- The dos and dont's for finding funding in Toronto and Canada to back your venture (loans, grants, etc.)
- How to find staff to join your venture and lessons from a journalism entrepreneur
- The basic elements you'll need for a business plan and how to differentiate between a product and an idea
Jane Lytvynenko (freelance journalist)
- How to report without the backing of a mainstream newsroom
- Getting started with digital tools to present data and investigate on the web
- Online security for those who know nothing about online security (bring your laptop)
Erin Bury (Managing Director at 88 Creative)
- How to leave journalism to start your own business

- What you need to know about finding the right employees

- How to transition from journalism to marketing or communications

- Where to find investment and backing for your venture
Ryan McMahaon (founder and host of @RMLpodcast and @STFLpodcast)
- How to launch a self-funded podcast or online organization and survive in an increasingly crowded online media industry
- Where to find funding online and succeed using donations
- How to edit and produce a podcast on a budget
- How to navigate the complicated world of sponsorships when producing online content
Liz Do (Communications at the University of Toronto)
- How to transition from journalism to communications and public relations
- What skills do journalists need to learn before entering the industry
- How can journalists succeed in the increasingly crowded PR/communication field
- Tips and tricks on how to network and put forth the best steps (i.e. interviews, resumes) as well as new emerging opportunities at the University of Toronto, which was recently named one of Canada's top 25 employers in 2016 by Forbes
Additionally a session hosted by Barnabe Geis, Manager of Impact & Accelerators at the Centre for Social Innovation, will analyze the benefits of Solution Journalism and look at how new approaches to journalism can play a more constructive role in shaping our world.
About JHJ
JHJ is a not-for-profit organization run by volunteers dedicated to helping journalists find new opportunities in news and media. Want to join our team? Please email Takara.Small@gmail.com.
About the Centre for Social Innovation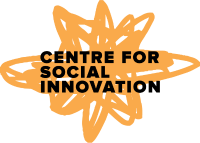 The Centre for Social Innovation is a coworking space, community and catalyst for people and organizations that are changing the world, with four locations in Toronto and one in New York City. Our 2,500 members work across sectors, from farming to finance and everything in between. Together, we're building a movement for people & planet because we know that it's up to us. Learn more and join us at socialinnovation.org.