Entrepreneurs' Club House Vol. 1 presented by the Charles Chang Institute...
Description
The Charles Chang Institute for Entrepreneurship welcomes all SFU & Friends entrepreneurs, changemakers and entrepreneurial thinkers to get to know each other at the Charles Chang Innovation Centre on June 19th.
This is an opportunity for several generations of rockstar entrepreneurs, emerging stars and entrepreneurial thinkers to start building and reinforcing relationships within our community, including this event's featured entrepreneurs: Charles Chang, Sara Panton and more to be announced! Refreshments and food will be provided. A panel of entrepreneurs (speakers to be announced shortly) and other activities will get the socializing going.
Doors at 5:30
Panel 6:00 - 7:00
Socializing 7:00 - 8:30
Space is limited, RSVP as soon as possible.
Featured Entrepreneurs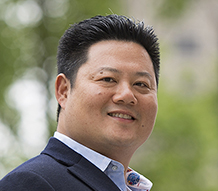 Charles Chang
SFU Beedie alumnus Charles Chang made his name as the founder of plant-based nutrition company Vega. Chang founded Vega in 2001, initially working from his basement and investing his own savings into the business. Over the course of fifteen years, he grew the company into an iconic lifestyle brand employing over 180 people, with sales of more than $100 million per year, and products sold in over 20,000 stores across North America.
After selling Vega in 2015, Chang founded Lyra Growth Partners, a venture growth equity company that aims to help entrepreneurs succeed, cementing his leadership position in B.C.'s burgeoning entrepreneurship community.
In June 2016, Chang made a $10 million donation to SFU Beedie to establish a new entrepreneurship institute at the school, the Charles Chang Institute for Entrepreneurship. The Institute's activities to support entrepreneurship education include the launch of the Charles Chang Innovation Centre, which was officially opened in September 2016 and offers residences for graduate students and state-of-the-art business incubation facilities, located in downtown Vancouver.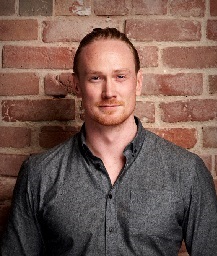 Aran Seaman: COO, EarthEasy
Growing up off-grid on a remote gulf island in the Pacific Northwest, Aran was raised with the values of community, sustainability, and a respect for the environment. Aran is the COO of Eartheasy, a business focused on sustainable living, and Profit for Purpose. Eartheasy retails & distributes over 1,000 innovative products, including a line of water filters which enable you to safely drink straight from contaminated sources. For every water filter sold in North America, Eartheasy provides a year of clean drinking water to a child in a developing country.
To date, Eartheasy has supported the provision of safe drinking water to over 1,000,000 children with the installation of purifiers in rural schools in Kenya.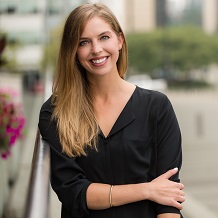 Emily Key: Founder, Shiny Objects
Emily is a growth-focused operations leader in tech. She is a former founder who led the company through a successful exit, and has more recently helped scale Bench Accounting, which was named one of the fastest growing companies in North America, from 40 to 300 people, and through 50M raised. Emily has previously held positions at PWC and the United Nations and is currently the founder of Shiny Objects.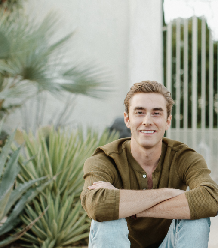 Sean Panton: Co-founder + COO, vitruvi
Always entrepreneurial and one to create his own way, Sean quickly realized he was more interested in building businesses than learning about them in school. To gain hands-on experience, Sean began selling printers door-to-door at Xerox, which helped him learn about businesses in the truest sense. Sean now oversees all of Vitruvi's operations and runs the business with his sister, Sara. At the age of 26, Sean's leadership style and wisdom are far beyond his years. He works collaboratively with the whole team and infuses his humour and relentless work ethic into everything he does. Despite long hours at the office, Sean still finds time to golf on the weekends, hike Vancouver's North Shore mountains, and fly fish with friends.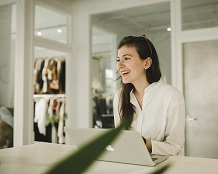 Christina Disler: Founder, WerkLab
In early 2016, Christina opened Werklab, a members-only workspace designed to offer soulful expansion, community and support to small businesses, and independent workers. Some people call it a coworking space, but she prefers to call it a mindful space to do good work. With her HR and coaching lens, the business stands strong in their approach of creating a safe environment that fosters trust, and holds space to encourage vulnerability. Werklab's mandate is to provide a space and experiences that drive betterment and human connection.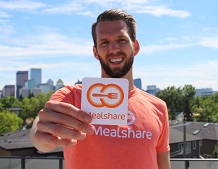 Andrew Hall: Co-founder, MealShare
Andrew Hall is a passionate social entrepreneur and the Co-Founder of Mealshare. Mealshare partners with restaurants, and places their logo next to a few menu items. When a customer orders a 'Mealshare Item,' they get their meal, just like normal. And, they also provide one meal to someone in need! Buy one, give one. In under four years, Mealshare has grown to over 400 partner restaurants across the country, and served more than one million meals to youth in need. Andrew's been recognized as a Top 30 Under 30 winner by both BC Business and Corporate Knights magazine, and Mealshare was honoured to be Social Enterprise of the Year by Techvibes in 2018.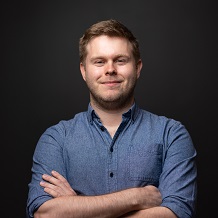 Jake King: Co-founder + CEO, Cmd
Jake is the Co-Founder & Ceo of Cmd, a company focused on building innovative security tools for Linux servers founded in Vancouver in 2016. Jake grew up in Western Australia, focusing his early career on red-team security testing (Breaking into computer systems, legally), and computer forensics. His curiosity of the strong startup culture and family ties brought him to Canada in 2013, where he worked at Hootsuite for a number of years across Information Technology and Security roles prior to following his passion for securing things in the cloud.
Thanks to our friends at...