Description
This event is a partnership with the Brampton Library and is sponsored by Meridian Credit Union.
Entrepreneurs Connect is a workshop series developed in 2015 where we discuss business topics through local speakers and follow that topic up with group brainstorming where in teams, you practice and apply a principle that you've just been taught. The purpose of the event is to create synergies with local businesses to allow them to become a part of a family of mentors and mentees alike and avoid social isolation of being in business by yourself. Connecting is the best form of learning, join us as we work together to make your business successful.
Business corporation cash taxation - How tax can boost or bust your returns
This is for current and aspiring business owners, and in particular those operating corporations. Also a refresher for non-tax legal and accounting professionals. Investing within a corporation is complicated, requiring advice that contemplates wealth in all its forms and locations -- looking past the present toward tax-effective income draw and ultimate decumulation.
• Legal structure fits your business best?
• Accessing the small business tax rate
• Sharing the wealth - Latest on families
• Tax-free dividends – Is that real?
• Your corporation: Salary, dividends or both?
• More options for retirement savings?
• Surplus corporate cash taxation
• Protecting yourself - Insurance
• Setting the stage for selling out
• Lifetime capital gains exemption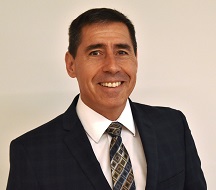 Speaker Bio: Doug Carroll is Practice Lead - Tax Estate and Financial Planning with Meridian Credit Union. Meridian is Ontario's largest credit union, helping more than a quarter of a million Members in communities from Windsor to Ottawa grow their lives and businesses. In his role, Doug researches case law, legislation and financial media, in order to prepare support material for Meridian wealth advisors, and in turn for Members. The balance of his time is spent writing articles for financial media, speaking on financial industry conferences and public seminars, and consulting directly with Members who have complex needs, particularly business owners.