Description
Entrepreneurs learn best by sharing stories - Fact or Fiction?
Entrepreneurs learn best by sharing stories - Fact or Fiction? Del Chatterson is an experienced entrepreneur and business advisor. He has used real life stories as an effective means of establishing common ground and for a better exchange of ideas, information and inspiration between entrepreneurs. To share challenges and to develop practical, creative solutions. Del used storytelling in his two published business books for entrepreneurs and now in a series of crime fiction novels about an entrepreneur. He assess whether fact or fiction works best for different audiences.
Del will discuss the key messages for Enlightened Entrepreneurship that he promotes in all his writing. From business start-up through managing growth and profitability to their exit strategies, Enlightened Entrepreneurs will always be most successful while also meeting the important long-term needs of their employees, their customers and business partners, their communities and the planet.
In this session, you will learn:
The key lessons for business success and how to share them.

How to avoid the seven biggest mistakes that entrepreneurs make.
Including an Author Book Signing and Sale.
*Presented in English
---
About Del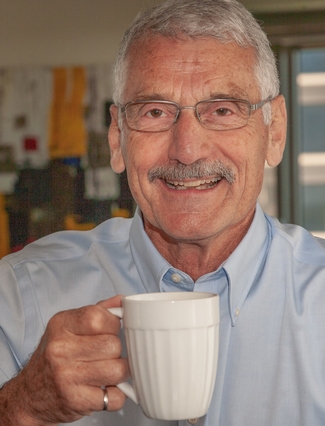 Delvin Chatterson is an entrepreneur and business advisor, consultant, coach and cheerleader for entrepreneurs and has written extensively on business topics for decades. He is now writing fiction with the Dale Hunter Series of crime novels and a short story collection in progress. Originally from the Rocky Mountains of British Columbia, Del has lived and worked for the past forty years in the fascinating French-Canadian city of Montreal, Quebec.
---
What is Sous les projecteurs?
We know that staying up to date on today's big ideas and tomorrow's big trends is a job in and of itself.
As the world's first working, learning and growing store – we are excited to introducing Sous les projecteurs: a new community gathering and learning space. Sous les projecteurs will engage communities with knowledgeable experts to both inspire, inform, motivate and educate.
Sous les projecteurs is a space accessible to persons that use mobility devices. We encourage people from all backgrounds to participate in our public programming