Description
IMPORTANT: Click "Select A Date" to select the session(s) you wish to register for. You have to register separately for each session.
Live-only experience where you can interact with real entrepreneurs
Curious about entrepreneurship? Have questions you'd like answered?
Join us to have conversations with people who have actually done it. Learn more and be inspired by real-life stories of hard work and success. There will be no video streaming or live tweeting of the events—you have to come out to experience it.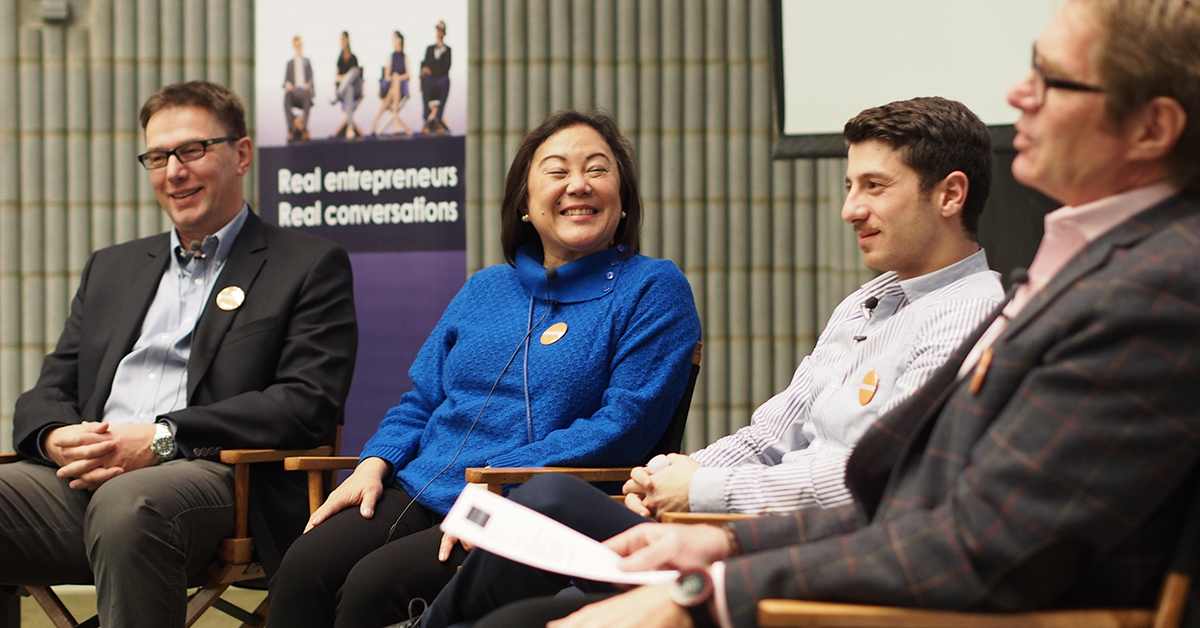 The Format

6-7 pm: A moderated panel of 3 diverse entrepreneurs introduces and discusses a particular topic, conversing with each other and the audience. The audience is engaged through live polling as well as questions and answers.


7-8 pm: Conversations are encouraged amongst the audience and between the audience and panelist in an informal networking hour.


Events

September 21, 2017: Entrepreneur or employee? A conversation on the realities of working for yourself and working for others.


September 28, 2017: Social entrepreneurship: A conversation on harnessing the power of business for social good.

October 5, 2017: Is my idea any good? A conversation on conceiving, assessing, and pivoting business ideas.


About Entrepreneurship 100
Entrepreneurship isn't about sitting back and watching TED talks. It's about putting yourself out there and getting it done. You can join our interactive conversations to learn about transforming ideas into successful businesses and who can help you along the way. Entrepreneurship 100 is a live-only experience connecting curious people with diverse entrepreneurs. Featuring an interactive Q&A conversation and a chance to meet with the panelists, Entrepreneurship 100 is the best way to learn about starting a business – no MBA required!