Description
THE PARTICIPANTS: Those who want to build their network and connections to customers online. Attend Entrepreneurship 100: Conversations to meet with leading digital marketers and learn how to get the word out!

THE FORMAT: A moderated panel of 3 entrepreneurs and marketing professionals from diverse backgrounds will introduce and discuss their experience in digital marketing and social media, conversing with each other and the audience. We will have online polling and questions during the first hour as well as a networking session during the second hour of the event will ensure attendees engage with the panel.

THE PANELLISTS: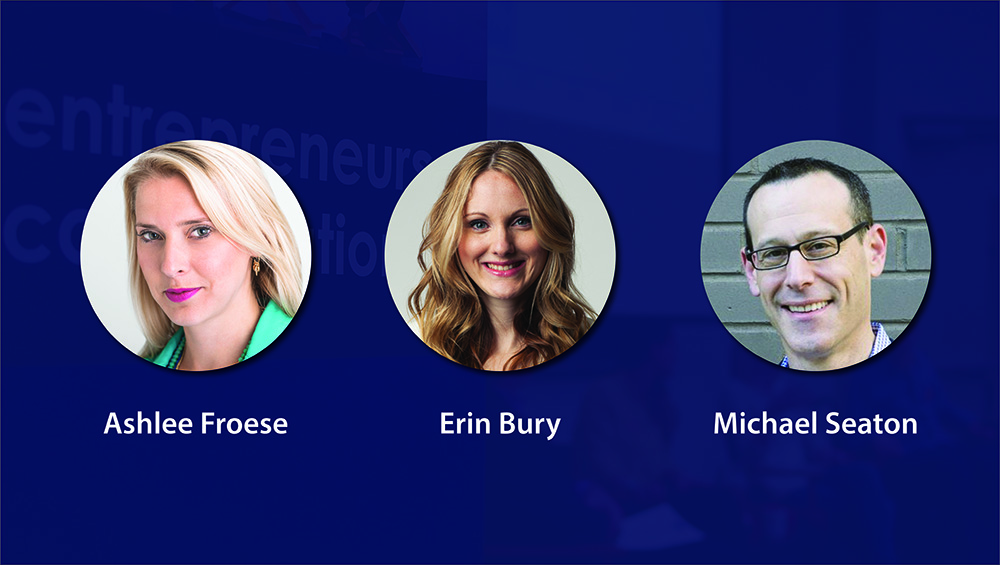 About Entrepreneurship 100
Entrepreneurship 100 is an event connecting curious people with diverse entrepreneurs and professionals. Join our interactive conversations to learn about transforming ideas into successful businesses, and who can help you along the way. Featuring an interactive Q&A conversation and a chance to meet with the panelists, Entrepreneurship 100 is the best way to learn about starting a business – no MBA required! Learn more about Entrepreneurship 100 and see our previous sessions at e100.ca.