Description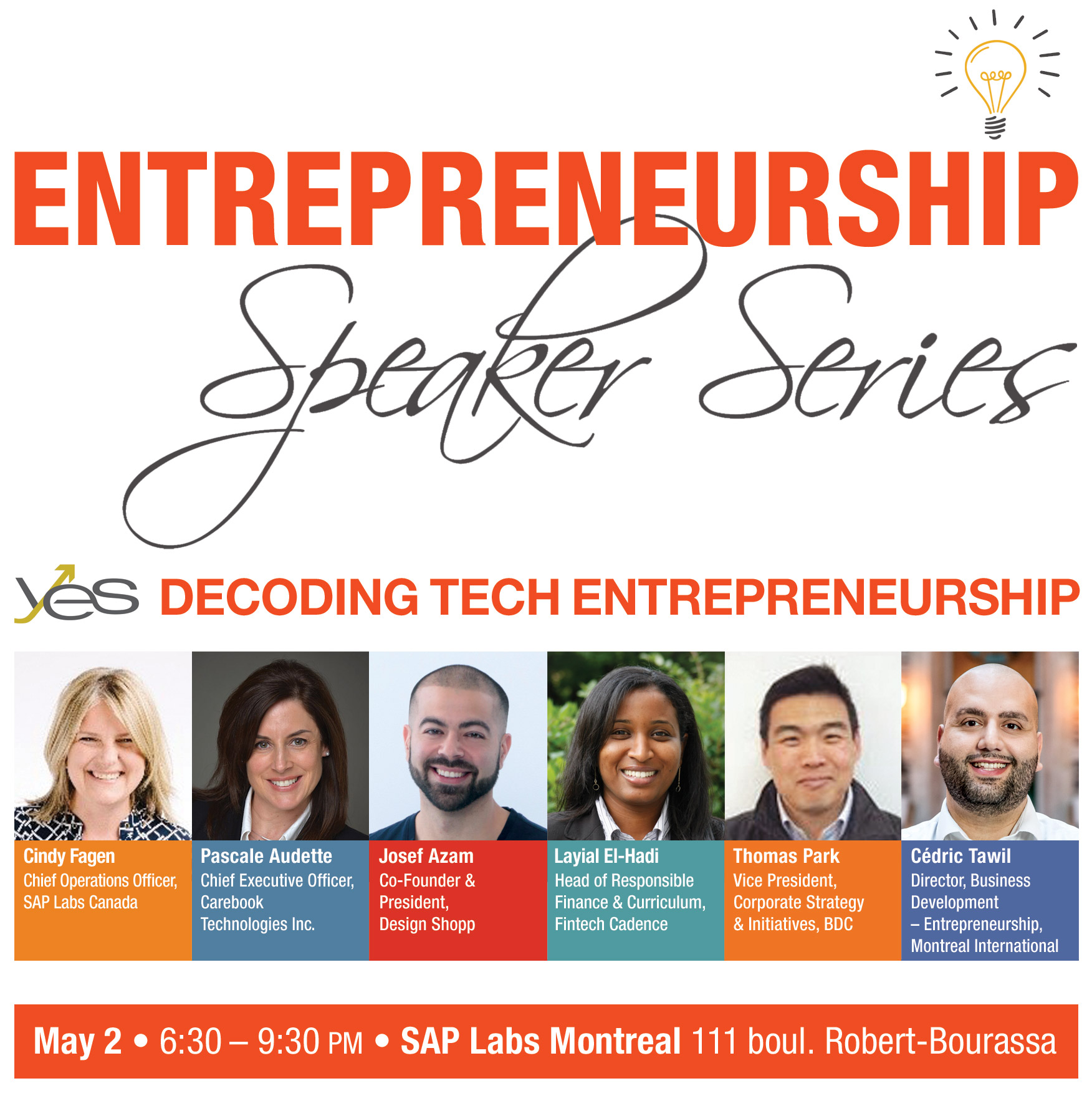 Informative. Inspiring. Connected.


Tech entrepreneurship in Quebec is thriving. The government is channeling significant funds to support the tech ecosystem, while private investors are also committing substantially to the sector, especially in AI.

If you are a tech entrepreneur, an aspiring tech entrepreneur, or have a general interest in entrepreneurship, this is an event you don't want to miss.

During a panel discussion with seasoned tech entrepreneurs, industry leaders, and finance experts, learn firsthand about some of the exciting developments in the tech entrepreneurship ecosystem in Quebec, discover the must-know resources to build and grow your tech start up, and find out how to identify and secure the best investment for your business.

Our speaker series includes a cocktail/networking hour and provides a casual and comfortable environment to get to know our featured speakers and ask questions, so seize this unique opportunity to make new contacts, identify possible partnerships and get to know other entrepreneurs in the community.
Join us on May 2nd at SAP Labs Montreal. And check out our dynamic speaker line-up here >>

Tickets to the event are limited, so please make sure you book ahead to avoid disappointment.

We look forward to seeing you at SAP Labs.