Description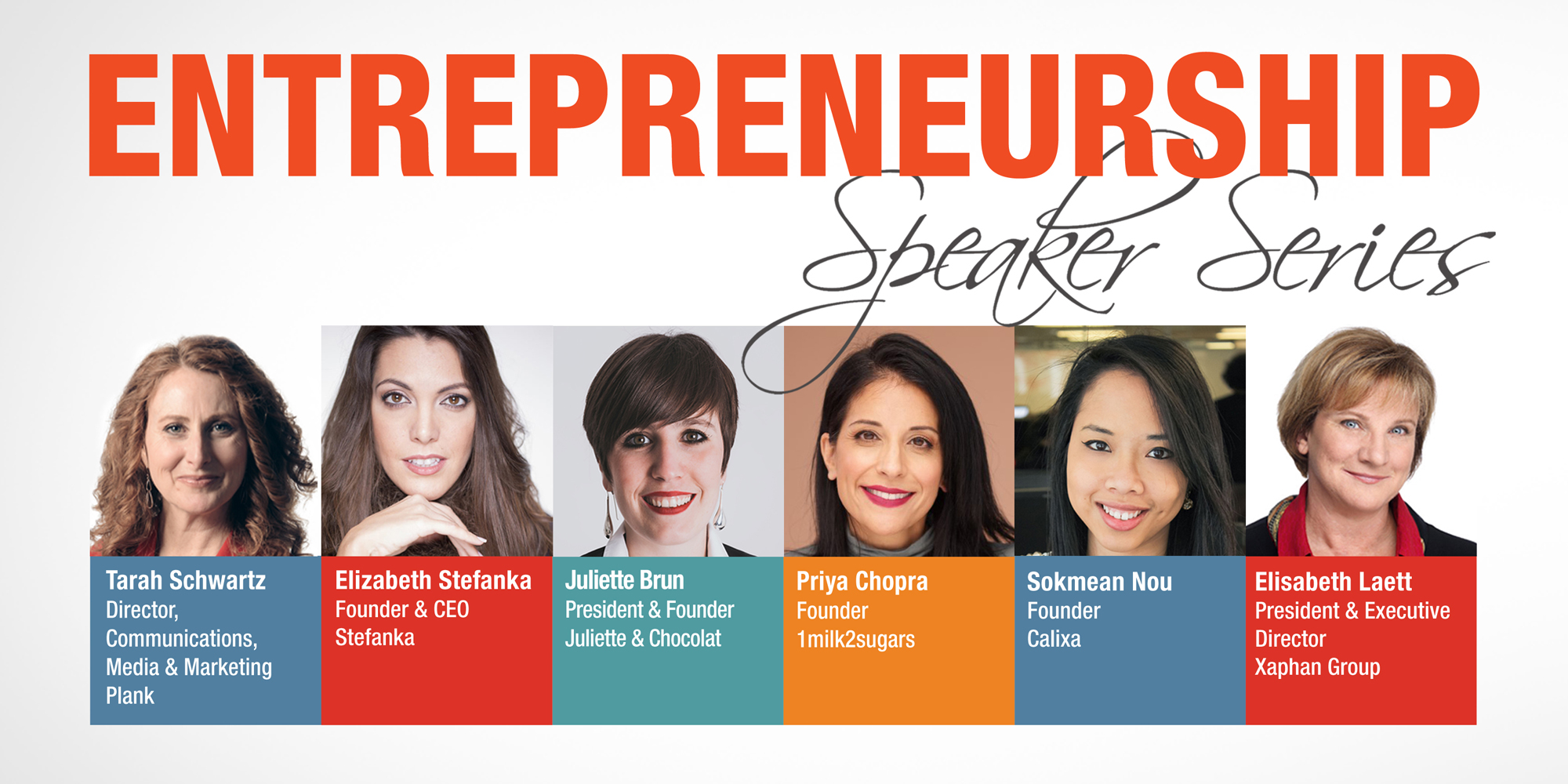 Get Informed. Get Inspired. Get Connected.
Join YES on Thursday, November 21 for our next Entrepreneurship Speaker Series: ELLEvating Women in Business.
Quebec is home to a vast network of entrepreneurs, startups and thriving businesses – and we are committed to ensuring that women play a major role in business success. This is an invitation for women and men to join a community of strong, resourceful and focused women entrepreneurs who will speak to the challenges and opportunities for business growth within the Quebec entrepreneurial ecosystem in a dynamic panel discussion.
We'll also give you a sneak peek into ELLEvate, an exciting new program that we recently launched at YES which aims to help over 1,000 women entrepreneurs across Quebec over the next 3.5 years. And, you'll be the first to get access to our new STEM Platform, a website housing helpful tools and resources that support the Advancement of Women in STEM.
A cocktail hour is built in to make sure that you have the chance to meet the speakers and connect with other fellow entrepreneurs. You'll leave the event feeling inspired, motivated, informed, and connected with the greater community of entrepreneurs.
6:00PM: DOORS OPEN // REGISTRATION
6:30PM: OPENING REMARKS // PANEL DISCUSSION
Moderated by Tarah Schwartz, Director, Communications Media and Marketing // PLANK
Panelists:
Elizabeth Stefanka, Founder & CEO // Stefanka
Juliette Brun, President & Founder // Juliette & Chocolat
Priya Chopra, Founder // 1milk2sugars
Sokmean Nou, Founder // Calixa
7:45PM: Advancing Women in STEM Platform Website Presentation by Elisabeth Laett, President & Executive Director // Xaphan Group
8:00PM: NETWORKING COCKTAIL
Register now to join us at Google Montreal on November 21, and check out our dynamic speaker line-up here >> http://bit.ly/ELLEvate1
Seats sell out fast. Book your ticket soon and make sure to share it with friends and colleagues who could benefit from the conversation and the networking opportunity.
DISCLAIMER: Please note that pictures can only be taken at Google's reception area and by the outside sign. Pictures are not allowed upon entering the venue where the event will take place.