Description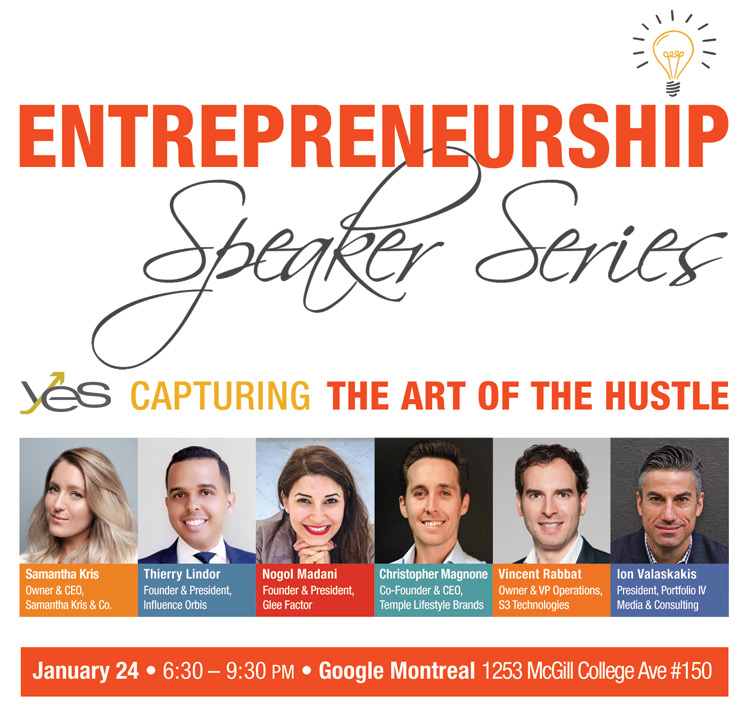 Informative. Inspiring. Connected.
This is an event you don't want to miss. 'The Art of the Hustle' will bring together a panel of highly successful and inspiring serial entrepreneurs to discuss the DNA of entrepreneurship. We'll capture incredible tips and lessons learned on branding, marketing, identifying investment opportunities, and how to overcome the challenges (and failures) along the path to entrepreneurship.

A cocktail hour is built into the event's program to make sure that you have the chance to meet the speakers and connect with other fellow entrepreneurs.
You'll leave the event feeling inspired, motivated, informed, and connected with the greater community of entrepreneurs.
Learn about our dynamic mix of panelists and speakers by going to this link>>>http://bit.ly/ESHIPSS2
Seats sell out fast. Book your ticket soon and make sure to share it with friends and colleagues who could benefit from the conversation and the networking opportunity.

For any questions, please contact Doaa Mansour at dmansour@yesmontreal.ca
See you at GOOGLE!
DISCLAIMER: Please note that pictures can only be taken at Google's reception area and by the outside sign. Pictures are not allowed upon entering the venue where the event will take place.