Entrepreneurship: The Spark & The Spirit for Rural Success
Description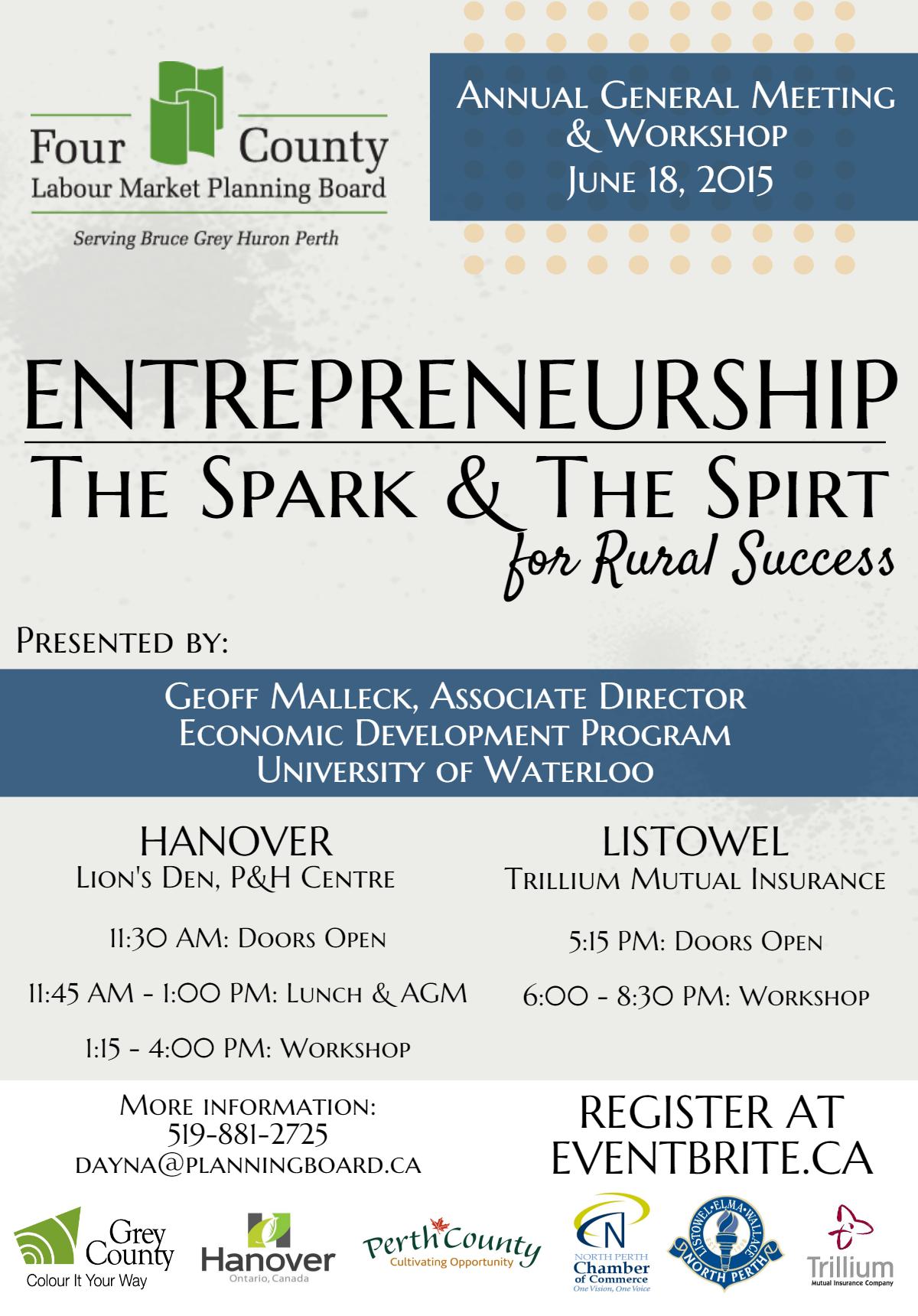 Entrepreneurship: The Spark & The Spirit for Rural Success
Presented by Geoff Malleck, Associate Director, Economic Development Program, Department of Economics, University of Waterloo
In this workshop, nationally recognized presenter Geoff Malleck integrates two diverse perspectives in entrepreneurship.
Entrepreneurship begins with an idea. We will explore the catalyst of creativity, which evolves into the development of innovation. The factors that affect the movement along this continuum and the role of key societal supports are examined.
Entrepreneurship as a creative culture in the workplace supports success. From strategic design to training to motivators, the discussion will explore the characteristics to enable success through continued workplace innovation.
Much has been discussed about the entrepreneur/new venture capitalist but there is also a need to better understand the conditions that create an entrepreneurial enterprise.
Schedule of Events
5:15 PM - Doors Open, Light Refreshments (Wraps,fruit and beverages)
5:55 PM - Welcome
6:00 - 8:30 PM Workshop
8:30 - 8:35 PM - Thank you & Q & A