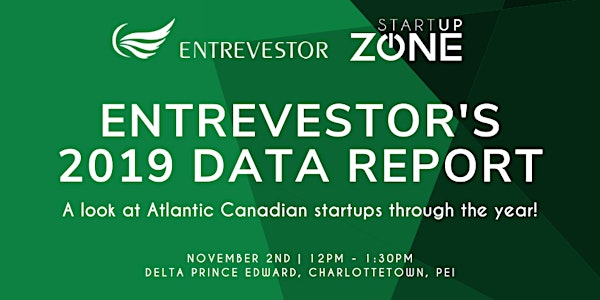 Entrevestor's 2019 Data Report
Join us on November 2nd to hear the 2019 Atlantic Canada Startup Data Report from the Principal of Entrevestor!
About this event
Entrevestor will launch its 2019 Atlantic Canada Startup Data report on November 2nd with a lunch-and-learn session presented by Startup Zone at the Delta Prince Edward, which will also be available through Zoom.
Entrevestor's data has become the benchmark for the Atlantic Canadian startup community in recent years. Each year, we tally up the total number of startups, and assess their employees, funding and revenue, providing a vivid picture of how the community has evolved.
Note: For those attending in-person, masks will be required to enter the building, and COVID-19 screening measures will be in place.