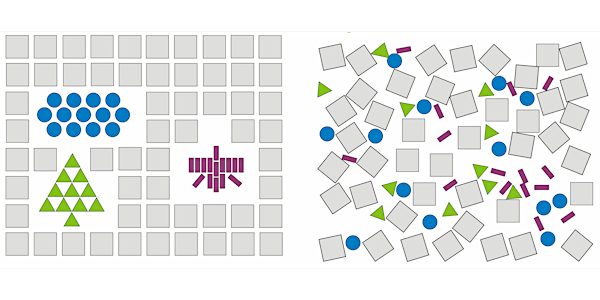 Entropy: How does the Second Law of Thermodynamics change our thinking?
Through the meaning and misunderstandings of the second law of thermodynamics, David Hawk will serve as our guide
About this event
Entropy, the second law of thermodynamics, is foundational to the systems sciences. Since the field aims for isomorphies (i.e. patterns that apply across many disciiplines), a variety of interpretations of entropy can create a lot of confusion!
David L. Hawk, in his 2019 book, remarks:
"Entropy, something I had no idea about when first told, then began to understand it on second encounter, then knew I would never understand it when I met it the third time. Then, not being able to ever get over it on fourth encounter." [....]
"For Einstein, then Steven Hawking, the 2nd Law of Thermodynamics was sacrosanct. [,,,,] Many leading scientists have gone deeper in arguing why they agree with Einstein, then Hawking, and feel so strongly about entropy is a supreme law of nature and must be factored into what humans do."
With this caution, David Hawk has agreed to guide us towards some understanding of entropy, and how it shapes (or misshapes!) the human condition.
Please see: https://wiki.st-on.org/2022-03-14 for for a fuller description and annotated pre-readings.
Open-minded novices and learners are always welcomed. We'll try to keep the conversations understandable by the layman, and entertain questions for clarification.
To be notified of future sessions, please join the Google Group: http://bit.ly/st-on
Image: "Order and disorder" CC-BY-NC Martin LaBar 2010