Description
We're excited to present a new 1-day conference with bonus evening education event through EpicEnrichment: Multiple Layers of Real Estate Investing.
To help achieve your personal and professional goals, we've selected top-notch professionals to present on trending topics in real estate investing. On February 25th, you will receive a full day of learning and networking, plus there's another opportunity for networking and business development included on February 24th. EpicEnrichment Trade Table & Networking Reception features amazing entrepreneurs and businesses to connect with and utilize.
In addition, a silent auction will take place, with all proceeds going to Habitat for Humanity. Thank you to everyone who's donated to the auction so far!
Complimentary breakfast, lunch, coffee and snacks are included throughout the day on February 25th.
Friday, February 24th, 2017
Vendor Table & Networking Reception
6:30pm-10:30pm
Admission is only $10!
Saturday, February 25th, 2017
Multiple Layers of Real Estate Investing Conference
8:00am-7:30pm (doors open at 7:30am)
Includes breakfast, lunch, and snacks.

Early Bird tickets until February 16th: $120
Regular priced tickets start February 17th: $150
$200 at the door.
This cutting edge conference is full of quality speakers and information — you won't want to miss it!
Our Exceptional Speakers: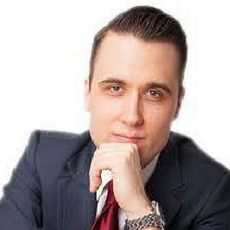 Stefan Aarnio - Help Home Ventures Inc.
Stefan Aarnio is an award-winning real estate entrepreneur, author of Money People Deal: The Fastest Way to Real Estate Wealth, and the 2014 winner of the Rich Dad Hall of Fame award.
Starting with only $1200, Stefan has built a multi-million dollar portfolio for his partners and has earned himself a spot on The Self Made List. He has accumulated properties at an astounding pace, controlling 25 percent of his local niche through his understanding of real estate joint ventures.
Stefan's philosophy is simple: find great deals, build a fantastic team, pay everybody, and create partnerships for life.
Topic: The Three Biggest Mistakes Most Real Estate Investors Make and How to Fix Them
Most investors get stuck at some point in their real estate investment business because they run out of cash to operate, run out of cash to buy properties, and run out of opportunities. In this presentation, Stefan Aarnio will reveal the three secrets to overcoming these mistakes through flipping properties, raising capital, and branding.
www.stefanaarnio.com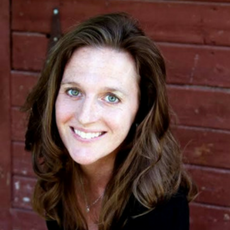 Julie Hoffman - Street Smart Diva Real Estate Investing
Julie Hoffman has been investing in real estate since 2001. She has transacted over 300 deals and over $80 million in real estate.
During the recession of 2006, she almost lost everything. She went through a massive amount of struggle, and loss of her real estate portfolio. Nevertheless, she learned a great deal during that challenging part of her life.
Julie has since rebuilt another multi-million dollar portfolio, all without any financing, and without any of her own money. She also coaches real estate investors, whether they are new, or want to grow.
Julie considers herself lucky to be living her dream in the beautiful Okanagan Valley. She has five amazing children and a wonderful husband, Geoff, who is also her business partner.
Topic: How to Get Started in Real Estate without Any Money or Experience
People will leave with actual tools to get started in real estate. They will learn how to analyze a deal, how to identify a motivated seller, and how to bring up real estate the "Street Smart Way".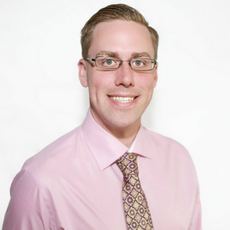 Jon Simcoe - Lion Properties Ltd.
Jon Simcoe started his first business at age twelve. He marketed, using bulletin boards, and advertised grass cutting and landscaping services. Bill and Donna Bradley, a team of the top realtors in Canada, saw Jon's ad and put him to work. What started as lawn maintenance and weed pulling at vacant for-sale properties, evolved into security checks once Jon got his driver's license.
At 23 years of age, Jon got out of university with architecture as his main subject of study. He quickly paid off his student debt by working three jobs and got into his first joint venture on a property in Winnipeg. This was a fantastic opportunity for Jon and his joint venture partner, Justin Valmont, as they were able to fix up the home and rent it out for the next three years. They sold it, and both were 26 when they spent the profits on their dream sports cars: a Porsche for Jon and a Dodge Viper for Justin.
Jon became a full-time entrepreneur by age thirty. After extensive financial education and training, he founded Lion Properties Ltd., to serve others who wanted to earn the returns that are possible with real estate. He is best known for the tenant first rent-to-own strategy. He also uses other strategies to help his joint venture partners, some of which include: building from the ground up, buy and hold, and fix-and-rent-out. He specializes in how to grow RRSP, LIRA, RESP, and TFSA funds, using real estate. To date, Jon has transacted 58 real estate deals, and raised over $11,000,000 in capital.
Topic: Rent-to-Own and RRSP
Participants will learn how the rent-to-own strategy works. Jon will share actual numbers and profits. He will also focus on how to grow RRSP funds, using real estate investing.
www.lionopportunities.com
Darlene Smith - Fortune Builders
Darlene is Head Canadian Coach and Speaker for Fortune Builders. Fortune Builders started ten years ago as the premier real estate education company in North America. They have developed systems, tools, an educational platform, and coaching programs which accelerate both new and existing real estate businesses.
After fifteen years in retail management, Darlene continued her entrepreneurial passion by operating three different special care homes for the mentally ill.
Her motto is, "Learn from the best." Darlene soaks up knowledge like a sponge and uses her expertise as a speaker and trainer to go from flipping houses to helping flip people's mindsets.
Topic: Real Estate Systems Benefits
Darlene will teach the many benefits of using different systems for investors. She will also talk about the mindset system many successful people use.
www.Fortunebuilders.com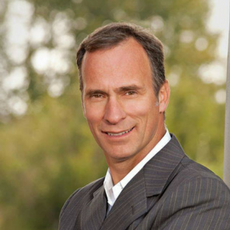 Pierre-Paul Turgeon - Matterhorn Real Estate Investments Ltd.
Pierre-Paul Turgeon is president/owner of Matterhorn Real Estate Investments Ltd., located in Cochrane, Alberta. Matterhorn owns 160 doors in seven apartment buildings, all located in the City of Edmonton, and valued at over $23M. Matterhorn raised funds for these purchases through private joint ventures.
Pierre-Paul is Canada's leading authority and insider when it comes to investing in apartment buildings, because of his unique perspective on this type of investment. He is a former CMHC multi-family underwriter, and a full-time multi-family investor, with a portfolio of 160 doors.
As a former CMHC apartment building underwriter, he has analyzed hundreds of apartment deals in three provinces, and in three territories. He has analyzed more apartment buildings than most of the largest landlords in the country. Not only is he familiar with the front-end of buying apartment buildings, but he is also very knowledgeable with the back-end of this business - he also managed the default management department in CMHC's Prairie Office. This wealth of knowledge and experience enables Pierre-Paul to strategically invest in apartment buildings, to ensure a sound return with low risks for his investors.
Pierre-Paul has won numerous awards, including Multi-Family Investor of The Year and Top Player of The Year, with the Real Estate Investment Network (REIN). He was also awarded the Service Provider of The Year Award (2012) by Canadian Real Estate Wealth (CREW) for his multi-family training program. He is a national speaker and trainer on the subject of multi-family investing.
Topic: Investing in Apartment Buildings: An Insider's Perspective
Pierre-Paul will teach on the following:
Pros & Cons of investing in multi-family properties

Planning before you make your first purchase of an apartment building is critical

Assessing the Four Key Risk Factors: property risk, market risk, valuation risk, and investor risk

Financing your apartment deals

Case study: Pridewell Apartments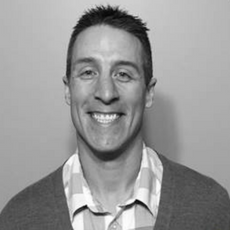 Steven Koszman - Steve Kushman Productions Inc.
For as long as he can remember, Steve has lived to serve others. His dreams and aspirations for himself always involve other people.
Growing up in a small community in Saskatchewan, Steve was an athlete, a volunteer, and a leader on numerous levels. Following high school, his diploma studies focused on organizational development, program planning, and programming for people with special needs.
Steve developed Steve Kushman Productions Inc. as a means to support communities and those that live and work within. It provides coaching, leadership, and training for individuals, organizations, and corporate teams.
Over the last 18 years, Steve has helped thousands of people achieve incredible results in short periods of time. He has worked with people of ages ranging from youth to older adults, assessed them, and created programs tailored for them directly. His focus as both a volunteer, and in his career, has always been to support people based on their abilities, and without judgment.
As a certified trainer and consultant with Blair Singer Training Academy, Steve is a member of a team that is dedicated to creating ongoing success and happiness in all areas of people's lives.
Using his heart to guide him through life, Steve believes that everyone has a gift and that his gift is to guide others toward success, good health, and happiness. The overall success of others is what truly gives Steve satisfaction and a feeling of accomplishment.
Topic: Wellness Development of Human State
Life continuously throws us obstacles. The more difficult they become, the smaller our spirit becomes. We start to doubt ourselves and begin to lose confidence in our ability to deal with difficult situations. The purpose of this presentation is to learn how to win the battles life presents us.
Participants will be taught specific tools that will give them control of their human states. The application of these tools will create momentum, and the results will be positive and productive.
These types of events are rare to find close to home and we are honored to bring you such an exciting, educational event at such an affordable price.
Disclaimer – Please Read
We, Rochelle Laflamme and Alisa Thompson, Epic Alliance Real Estate Inc., and all their associated organizations, sub-contractors, parents, subsidiaries, affiliates, successors, assigns, officers, directors, employees, shareholders, associates, agents, co-venturers, independent contractors, heirs, administrators, executors, and individuals (collectively the "Company") do not provide personal investment advice and the Company is not a qualified licensed investment advisor, lawyer, accountant or tax accountant. We are investors. Accordingly, the information included and attached here is provided with the understanding that the Company is not herein engaged in rendering legal, accounting, tax, appraisals or other professional advice and/or services. All information found here, including any ideas, opinions, views, predictions, forecasts, commentaries, suggestions, expressed and implied herein, are for informational or educational purposes only and should not be construed as personal or professional investment advice and are not a substitute for you engaging your own legal, accounting, appraisals and other professional advice. While the information provided is believed to be accurate, it may include errors or inaccuracies. For any legal, accounting, appraisals or other professional advice you are advised to seek a competent professional in that subject matter.