Sales Have Ended
Ticket sales have ended
Thank you for registering for Epic Enrichment: Multiple Layers of Business and REI. We look forward to seeing you tomorrow!
Sales Have Ended
Ticket sales have ended
Thank you for registering for Epic Enrichment: Multiple Layers of Business and REI. We look forward to seeing you tomorrow!
Description
Please join us for our premier EpicEnrichment Educational Event! We have planned a quality-packed day of business education, networking, guest speakers, trade booths and draws!
The focus of the day will be on the multiple ways to succeed as an entrepreneur. We have called upon some of the best industry experts from near and far to present on topics and opportunities that you won't want to miss. You won't just be hearing their success stories, but you will also learn how to apply their tips and insights to achieve the same goals in your endeavors!
These types of events are rare to find and we are honoured to bring you such an exciting, expert line-up at such an affordable price. Included in your education and networking event is a complimentary breakfast and lunch along with coffee and snacks throughout the day!
Schedule outline
7:30am - Doors open
8:00am - Breakfast
Presentations
12:00pm - Lunch
Presentations
5:30pm - Presentation wrap-up
5:30-6:30pm - Networking
We can't wait to see you there! Thank you for being a part of our premier event!
Alisa & Rochelle
Epic Alliance Real Estate Inc.
For more information, call Alisa Thompson at 306.717.3351.
Our Speaker Line-Up!
Alisa Thompson - Epic Alliance Real Estate Inc. & Shop.com/EpicAlliance
Topic: Introductions & Why Shop.com is For Your Business
Alisa is part owner of Epic Alliance Real Estate Inc. Before partnering with Rochelle Laflamme to form Epic Alliance, Alisa worked for 17 years on high voltage power line construction. The education opportunities that came with her career path ignited her entrepreneurial spirit. At the time, Alisa intended to become an electrician and operate her own electrical company. While attending school, Alisa met Rochelle. After a short friendship it became obvious their goals were incredibly similar. They have worked to complete multiple high profile training programs, courses and mentorships. Together, Alisa and Rochelle are pushing Epic Alliance to great success.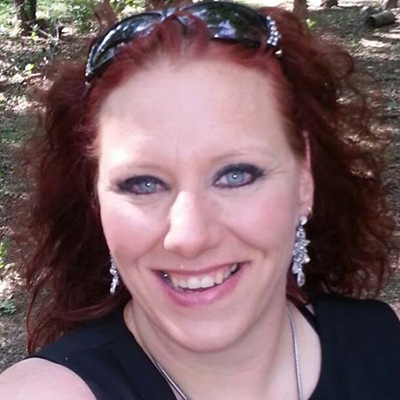 ---
Rochelle Laflamme - Epic Alliance Real Estate Inc. & Shop.com/EpicAlliance
Topic: Introductions & Why Shop.com is For Your Business
Rochelle seizes every opportunity to grow professionally or personally. Her passion for her life drives her to work 24/7 toward any exciting challenge she faces. In addition to being part owner of Epic Alliance Real Estate, Rochelle is currently working toward obtaining her electrical Journeyman certification. Prior to forming Epic Alliance Real Estate with Alisa Thompson, Rochelle received a Business Management Diploma and worked for the First Nations Bank of Canada as a Small Business Advisor. Her position as a small business advisor ignited her passion for helping people achieve their financial goals. With the real estate investment training Rochelle and Alisa posses, they can navigate real estate investment deals like any industry veterans.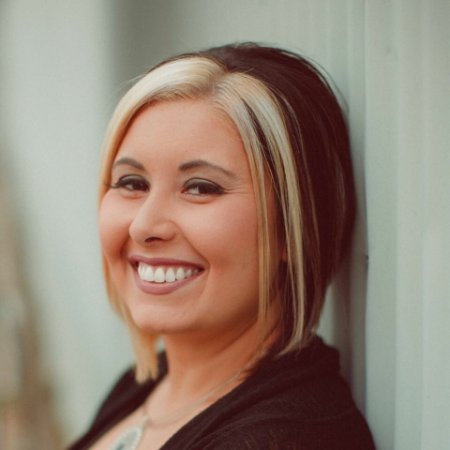 ---
Garry and Rose Viden - Mastermind Connectors
Topic: Multiple Ways to Connect to Health and Wealth
Garry and Rose Viden are successful sales trainers located in Saskatchewan. They have helped hundreds of people crack the personality code to drastically increase their income. As sales trainers they are able to help you increase your sales, connect faster and easier with your prospects, sell more product and recruit more distributors, deliver powerful presentations, and learn to leverage the strength of your team. Garry and Rose are passionate about training their clients to succeed.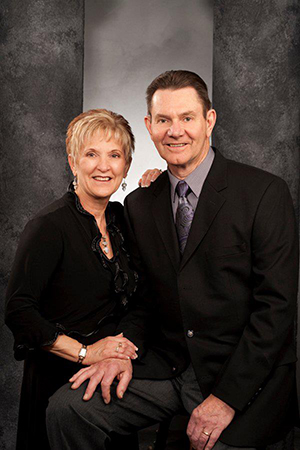 ---
Rosemary Stephanson - Select Social Media Marketing
Topic: 5 Ways to Leverage Facebook Marketing in Your Business
Born and raised in Saskatoon, SK, Rosemary Stephanson is a successful social media marketing strategist and business owner. From the entertainment industry to real estate, this fearless-yet-practical 26 year old young entrepreneur creates and implements thriving social media marketing strategies for clients across Canada. In addition, she works one-on-one with clients who are eager to learn how to execute basic, intermediate and advanced social media marketing tactics to gain and maintain loyal, hungry-for-more clientele.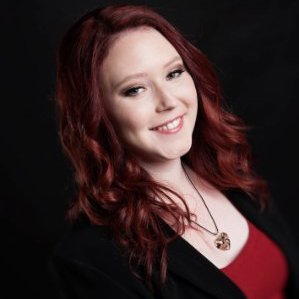 ---
Tim Reid - Phoenix Real Estate Investing Inc.
Topic: Balancing a Full-Time Career While Building a Real Estate Business Without Losing Your Mind in the Process
Tim Reid is a successful engineer turned real estate investor. Tim began by building a company from the ground up while balancing a demanding engineering career. Tim believes in the importance of balancing life, relationships and that leveraging the experience of others is key to success. Tim believes in the importance of having the right coach to help you navigate the rough waters on your journey to success.
www.phoenixrealestateinvesting.com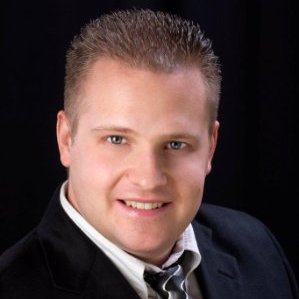 ---
Paul Martin - Martin Charlton Communications / TEC
Topic: Saskatchewan's Economic Outlook
Paul is Saskatchewan's most well-known business commentator and advisor. Paul and his wife Mary-Lynn, were born and raised in Weyburn, SK. Initially, Paul and Mary-Lynn embarked on separate career journeys but as fate would have it they pursued successful communications career paths and formed Martin Charlton Communications. At Martin Charlton Communications event planning and public relations are their speciality. Their business has grown quickly and their clientele now includes some of the largest companies in the world.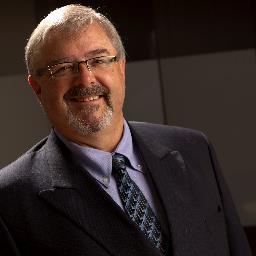 ---
Ross Lightle - Farmer Logic
Topic: Gain Your Freedom by Fulfilling Your Purpose
Ross is passionate about educating others in Real Estate Investment business structures, strategies, culture, and execution. He has personally coached over 800 investors and trained thousands on the topic of Real Estate Investment at seminars across Canada. Ross loves to help others get clear on what they want to share, give, become, do, have and experience.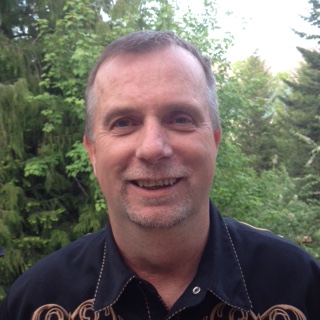 ---
Shelley Hagen - Di-Rae Development
Topic: Wholesale - Not Just for Real Estate
Shelley has been a full-time real estate investor for the past 15+ years. She began investing with her business partner, Carol McConnachie, in 2001. Their investment portfolio started with an initial property in Regina, SK and has expanded to include investments in multiple provinces and the United States. Shelley is a successful educator on the topic of real estate investment and mentoring in both Canada and the USA. Before her career in real estate investment began, Shelley gained valuable experience in the telecommunications field with management, technology, process improvement, business-planning and customer service positions.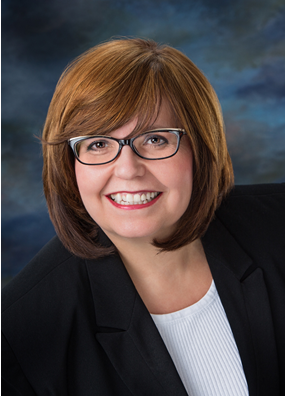 ---
Beverly Hufnagl - SHOP.COM
Topic: Creating a Shopping Annuity
Beverly Hufnagl is a business woman, health care professional, spouse and mother of five children. She has experience in property management, brick and mortar retail stores and rent to own real estate. Recently Beverly has changed her business direction and is now sharing the Shopping Annuity with customers worldwide and promoting the financial and time-saving benefits of owning your own product brokerage with her online business shop.com/beverlysmall.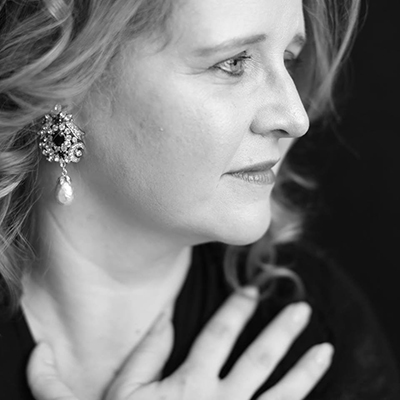 ---
Trina White-Maduro - SHOP.COM
Topic: Becoming an Entrepreneur Chameleon
Business Woman, Investor, Entrepreneur. Trina White-Maduro is an UnFranchise business owner, an investor in precious metals, and an active supporter of community and faith-based organizations. Trina grew up in the midst of violence, drugs, and gangs on the south side of Chicago. She was raised in a single-parent home with 14 other siblings. Trina excelled in academics and athletics earning a Master's Degree in Social Work and in sports. She initially viewed professional basketball as her destiny and vehicle to success. She later chose to pursue a career in social work and ministry through non-profit organizations and churches for 28 years. Today she is a social entrepreneur who understands how to use resources to create opportunities and better the lives of those she serves.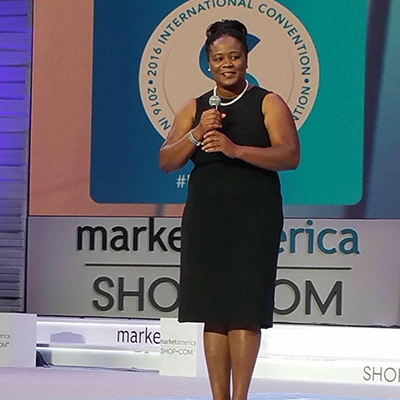 ---
Jade Cloutier - SHOP.COM
Topic: Creating a Shopping Annuity

Jade is a business professional, real estate investor and mom to 2 young kids. Recently, Jade and her husband, JP, sold their conventional business, a suburban taxi company, in July 2016. They have been involved with real estate investment across Canada and the USA. Currently, they are growing their online businesses - www.jpjshop.com and www.jpjwebsites.com which helps meet their residual income and time freedom goals. Jade and JP host monthly Cash Flow Games in St Albert/Edmonton area and really enjoy networking with other business professionals and like-minded individuals.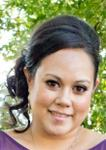 Proceeds from our silent auctions during the event will be donated to Habitat for Humanity Saskatoon to help fund our future Epic Alliance/HFH build!