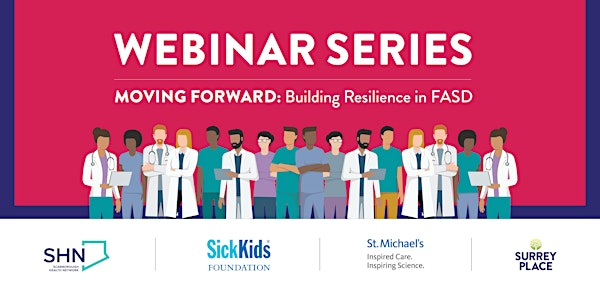 Epidemiology & Diagnosis | MOVING FORWARD FASD Webinar Series
MOVING FORWARD: Building Resilience in FASD Webinar Series 1: Epidemiology & Diagnosis
About this event
Leading FASD experts present new research related to diagnosis and key findings from the Dataform research project in this 1.5 hour webinar and Q&A.
Dr. Cook will describe and present results from the groundbreaking Dataform research project, which has captured information about hundreds of FASD diagnoses made across Canada. The project aims to better understand this life-long disorder and support individuals and families through improved understanding of service needs and informing policy and practice across the country.
Dr. Temple will provide an overview of current diagnostic criteria for FASD and review some of the clinical signs and symptoms of the disorder. She will also present results from a new research project that describes how receiving an FASD diagnosis can improve lives through better understanding and increased access to supports and services.
Moderator: Meagan Blunt