Description
This year at our SK/AB Leadership Conference, our guest speaker Dr. Bryan Cutshall, President and Founder of Church Trainer, will present some of his most popular material entitled CREATING A CULTURE FOR GROWTH. This material deals with creating a GUEST culture in your church and shows you how to reach the UNCHURCHED in your community.
Registration for this conference is free of charge and lunch will be provided if you RSVP on or before Monday, May 23. Hotel and travel arrangements will be up to individuals.
Administrative Bishop Larry Hasmatali is looking forward to connecting with you at the conference and giving you an opportunity for church-growth training and to connect with each other!
---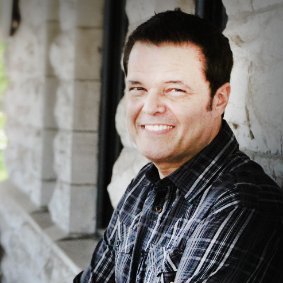 SPEAKER BIOGRAPHY
Dr. Bryan Cutshall is a conference speaker and church consultant who also serves as the Chancellor for International School of the Word, which is an on-line Bible College partnered with Perry Stone Ministries. He is also the founder and President of Church Trainer, a resource ministry for pastors and churches.
Dr. Cutshall has authored over 46 books, which include many training manuals for local churches. He previously served as the Lead Pastor of Twin Rivers Worship Center in St. Louis, Missouri for 27 years and led this church from just 52 members to one of the most vital mega churches in the Midwest.
In addition, Dr. Cutshall has served on the Lee University Board of Directors, the Executive Council of the Church of God, the Mayors Council in St. Louis, and many more boards and committees. He has personally led over 30 mission's trips as well as many trips to Israel.
Bryan is married to Faith, who works with him in ministry. Both of their daughters and sons-in-law's serve in full time ministry. Bryan and Faith are the proud grandparents of four beautiful granddaughters.


CONFERENCE SCHEDULE
June 3, Friday
7:00 p.m. Evening Worship Service
June 4, Saturday
9:00–9:30 a.m. Registration
9:30-10:30 a.m. Session 1
10:30-11:30 a.m. Session 2
11:30 a.m. 1 p.m. Lunch
1:00-2:00 p.m. Session 3
2:00-3:00 p.m. Session 4
3:00 p.m. Dismissal

FAQ
Do I have to bring my printed ticket to the event?
No