ERMAHGERD: The HiVE Vancouver Second-Year Anniversary Party
When and where
Location
HiVE Vancouver 128 West Hastings Street #210 Vancouver, BC V6B 1G8 Canada
Description
O RLY? It's been TWO years already?!
Time sure flies when we're having fun! Last year, we had a Black and Yellow affair, this year, we're going for a MEME-THEMED PARTAY!
meme /mēm/
An element of a culture or behavior that may be passed from one individual to another by nongenetic means, esp. imitation.

An image, video, etc. that is passed electronically from one Internet user to another.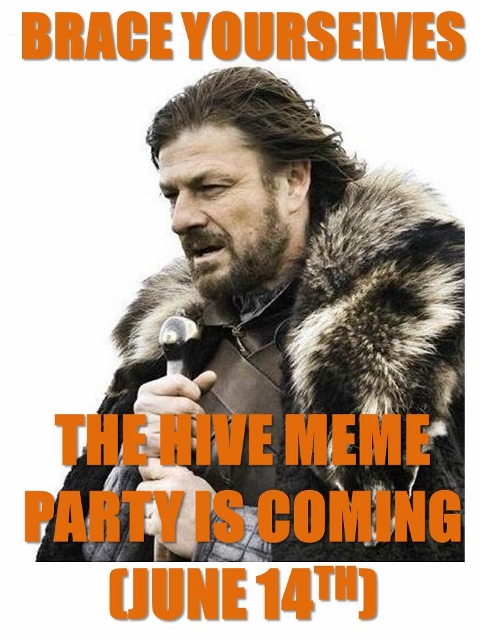 Don't be forever alone, you grumpy cats! Grab all your ridiculously photogenic guys and overly-attached girlfriends, and join us for an amazing night full of derpiness - duck faces and all!

Save the date! JUNE 14TH, 2013 for some ermahgerdness with your favourite HiVE bees! You don't want to miss it! #YOLO

Bees, invite your friends and make sure they register, because one does not simply walk to the HiVE... they dance into the HiVE! BOOM.
*There will be DJs and a magician. Appies and cashbar. You are also more than welcome to bring in food or snacks that you would like to share with everyone.
For questions - please email margarete [at] hivevancouver [dot] com