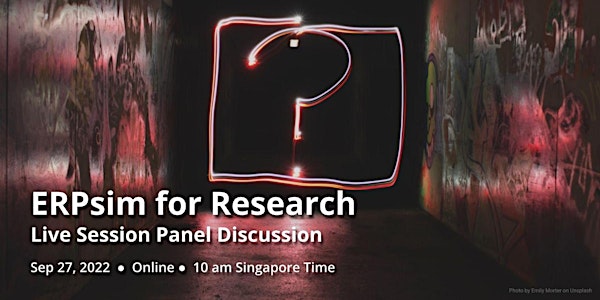 ERPsim for Research - 10am Singapore Time
Join us for a 90-minutes live panel discussion to talk about the present and future of ERPsim for Research.
About this event
Tuesday, Sep 27, 2022 [10 am Singapore Time]
Welcome and opening address (10 min)
Panel discussion (50 min)
Q&A (20 min)
Closing remarks (10 min)
We look forward to having you with us in September!
The ERPsim Lab Team at HEC Montréal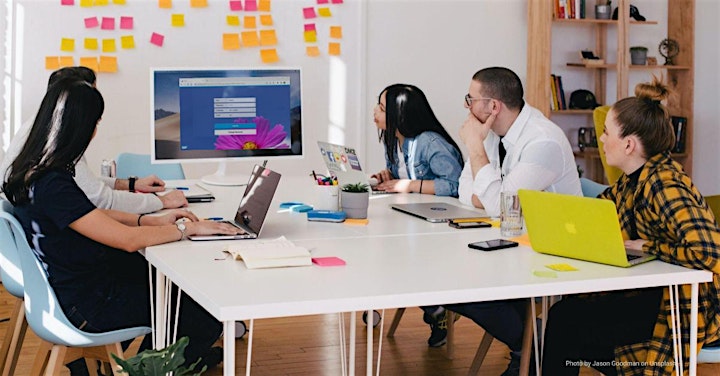 Every year, dozens of academic projects make use of ERPsim for experimental research.
There are more than 540 ERPsim research articles (over 630 including citations) listed in Google Scholar.
Throughout the last two decades, PhD candidates and young professors have boosted their teaching careers and chances of tenure, by combining teaching and research using ERPsim.
How has ERPsim is currently availed for research?
What trending topics and opportunities are considered for future research with ERPsim?
We promise a thoughtful and inspiring exchange with our panelists: Sindhu Gangadharan, SVP and Managing Director SAP Labs India ; Michael Bliemel, Ontario Tech University, Dean & Professor of Information Systems Faculty of Business and Information Technology; Pierre-Majorique Léger, HEC Montréal, Member of the Research Group on Information Systems (GReSI), Director ERPsim Lab, Co-director Tech3Lab, Chairholder of the NSERC-Prompt Industrial Research Chair in User Experience; Jeff Mullins, University of Arkanses, Walton College of Business, Assistant Professor - ISYS; Bih-Ru Lea, Associate Professor, Business & Information Technology, Director, Center for ERP, Missouri University of Science & Technology; Prof. Mehmood Chadhar and PhD Candidate Nadia Faisal, School of Engineering, Information Technology and Physical Sciences, Federation University; Prof. Ramesh Behl, Professor & Director IMI Bhubaneswar; Prof. SVK Bharathi, Symbiosis International (Deemed University), ...
Attendees will have the opportunity to ask questions through the event.