eSports & eGaming Breakfast with Wildeboer Dellelce - Canada FinTech Week
Description
This event will provide a high-level overview on the rapidly evolving esports sector and the current landscape both in Canada and worldwide. There will be featured speakers and a panel discussion.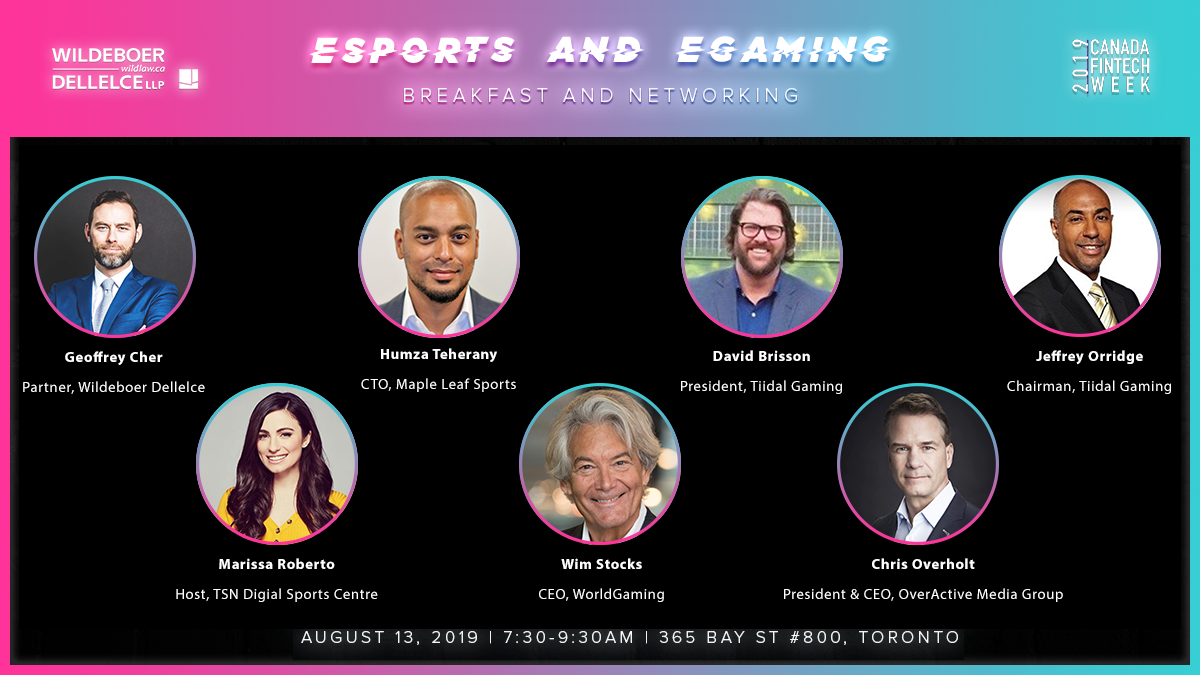 Speakers:
David Brisson - President, Tiidal Gaming Group

Jeffrey Orridge - Chairman, Tiidal Gaming Group

Chris Overholt - President & CEO, OverActive Media Group

Marissa Roberto - Host, TSN Digital SportsCentre

Wim Stocks - CEO, WorldGaming

Humza Teherany - Chief Technology and Digital Officer, Maple Leaf Sports and Entertainment
Breakfast is included.
Proudly Part of the Canada FinTech Week (CFW)
Canada FinTech Week (CFW) was created as a way to bring together the entire FinTech ecosystem for a week of conferences, workshops, networking events, parties, meetups, exhibitions and much more. CFW is the largest FinTech gathering in Canada with over 3,000 participants, from around the world, and over 16 unique events. The FinTech ecosystem in Canada has been thriving since 2014 and CFW is a chance to celebrate Canadian Innovation in the finance sector.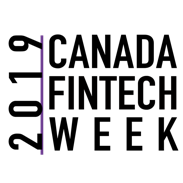 To learn about the Privacy Policy of the Digital Finance Institute, please click HERE.