Webinar Series - Espresso-sized business info to energize your day
About this Event
The Ontario Economic Report reflects the unprecedented year that was 2020 and the unpredictability of 2021,examining the economic crisis created by the COVID-19 pandemic, and the disproportionate impacts it has had on certain businesses and individuals in Ontario. Join us as we look at the insights gathered on business confidence, the sectors most negatively impacted by the pandemic, and the challenges — and opportunities — in 2021 and the future.
As we continue to navigate these uncertain times we will be hosting webinars providing resources, information, and support to help you and your business through the uncertainty. We are here for you.
Questions:
You can submit your question in advance when you register, or use the chat function within the webinar to ask your question. *Due time constraints, we may not be able to get to all questions.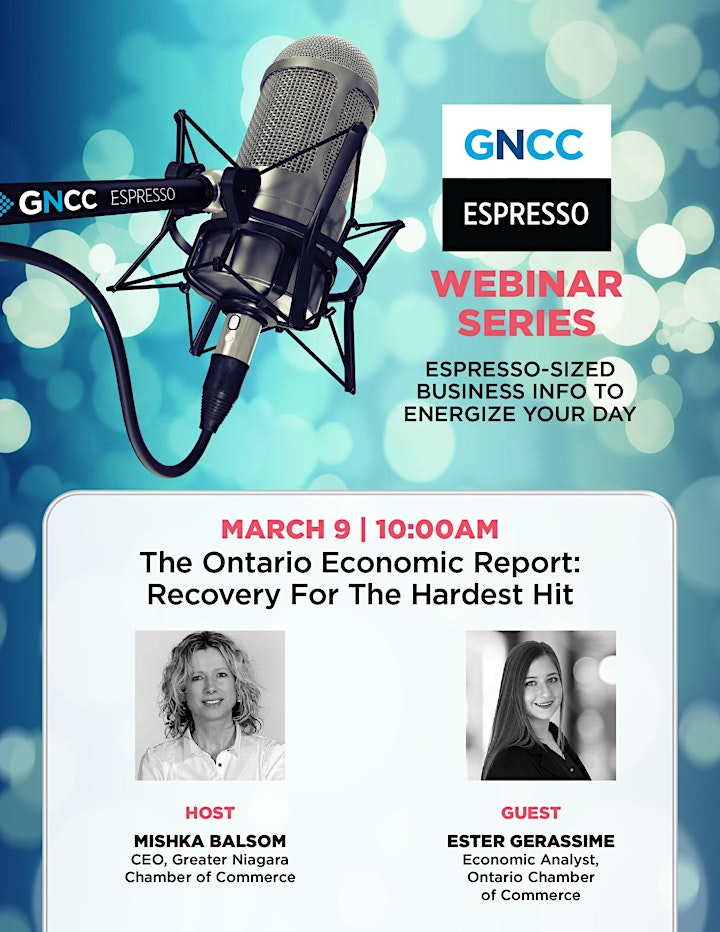 Missed the episode?
No problem! Visit gncc.ca or follow us on social for past episodes.