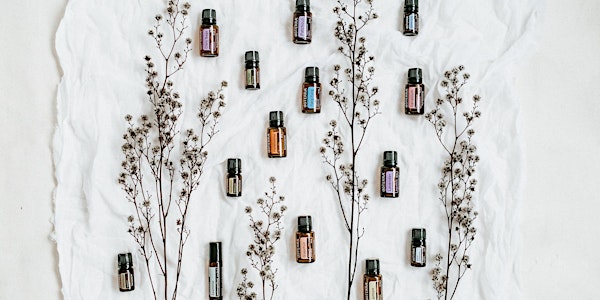 Essential Oil Intro Class
Join Natural Health Educator + Mindset Coach Calea Souter for an hour of online essential oil education.
About this event
Learn how to use pure therapeutic grade essential oils for your health, home and happiness. In this class you will learn how to incorporate essential oils into your everyday life to support a natural lifestyle. Join to learn how these oils support physical + mental health and wellbeing, as well as providing low-tox solutions for your home.
In this class we will cover;
What essential oils are
What are the most important ones that every household needs
How to support a chemical free household
How to safely use essential oils
How essential oils can support the following:
Immune System
Respiratory System
Digestive System
Mental Wellbeing and Stress Reduction
Healthy Skin
Restful Sleep+ Energy
Muscles and Joints
Kids and Babies 
Cooking and Cleaning 
I will show you how you can get the oils yourself at up to 55% below retail price and empower you and your family with natural healthcare.
Please book to secure your spot, receive a free oil sample to experience and receive the Zoom meeting link.  If you can't attend but would like to learn more about how these essential oils can benefit your health and wellbeing then please get in touch.
To your health and happiness,
Calea
caleasouter@gmail.com
07949 378337 (call/msg)