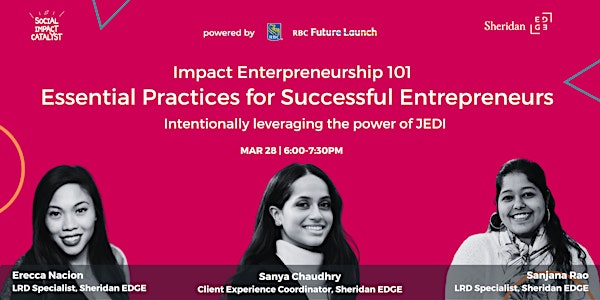 Essential Practices for Successful Entrepreneurs
The essentials of creating a successful business through inclusive practices for the 21st century entrepreneur.
When and where
Date and time
Tue, Mar 28, 2023 3:00 PM - 4:30 PM PDT
About this event
1 hour 30 minutes

Mobile eTicket
Creating a culture of belonging within your start-up, non-profit, or business is essential for entrepreneurial success. This peer-led knowledge-sharing circle shares the basic concepts of JEDI (justice, equity, diversity, and inclusion) and the benefits of integrating JEDI practices in building a 21st-century impact business.
You will learn:
The concepts of justice, equity, diversity and inclusion and their application
To distinguish unconscious and confirmation bias and access the tools to avoid bias.
Construct JEDI principles that you can apply in your venture and life.
Who Should Attend
This knowledge sharing circle is designed for young social entrepreneurs and changemakers and anyone interested in integrating JEDI principles and strategy into their venture. Anyone seeking to learn JEDI principles is welcome.
Benefits
Through this session you will:
Learn to use JEDI practices to create an impact, business, non-profit or social enterprise that reflects the society in which it operates, making your product/service more relevant to your customer.
Develop the ability to learn from various perspectives, experiences, styles, and background to enrich your product/service and make more informed decisions.
Speakers
Sanya Chaudhry | Client Experience Coordinator at EDGE
With empathy and passion at the center of all her work, Sanya Chaudhry aims to shift discussions from shareholders to stakeholders, ROI to SROI, and profit to people. Sanya would consider herself a serial social entrepreneur working at the intersection of business and impact. In 2017, she founded Uplyft Youth, a non-profit organization delivering domestic violence and healthy relationship education to youth in Calgary, Alberta. Following this project, Sanya went on to work on her social enterprise Nanny Shack, a 24-hour childcare center offering secure housing and employment for nannies and flexible childcare for parents. She is also a founding member of Northern Hills Connect, Calgary's first grassroots, community-driven, social enterprise incubator. Sanya received her bachelor's degree from the Haskayne School of Business and completed a minor in Women's Studies at the University of Calgary. Her current role as Member Services Coordinator at Sheridan EDGE focuses on enhancing the founder experience.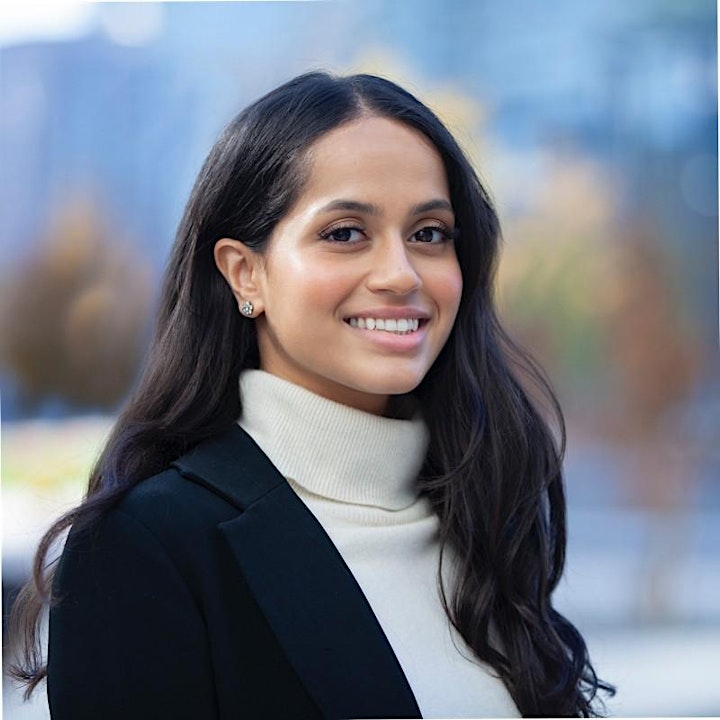 Erecca Nacion| Research and Learning Development Specialist at EDGE
After earning her Diploma in Marketing from Sheridan College, Erecca entered the sales industry to explore tactics and develop her ability to establish strong working relationships with employees and clients. With over 10 years of working experience, she discovered her passion in empowering and motivating employees to realize their full potential and bring their best to the job.
Erecca is currently working at EDGE as the Learning and Research Development Specialist while striving towards her Bachelor's of Business Administration in Human Resources from Sheridan College. She has co-facilitated a Justice, Equity, Diversity, and Inclusion workshop for Social Impact Catalyst powered by RBC Future Launch and has developed asynchronous modules to support the learning experience.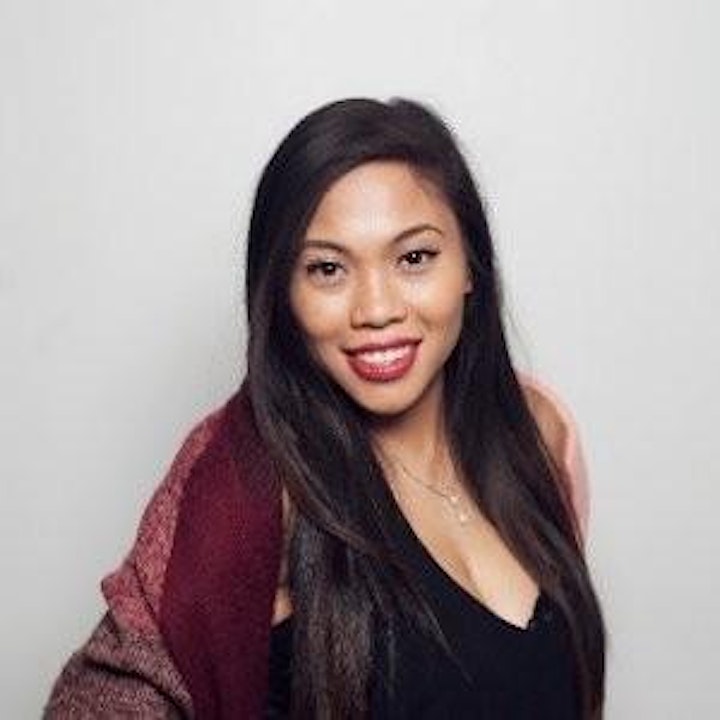 Sanjana Rao | Research and Learning Development Specialist at EDGE
Sanjana is a detail-oriented and dynamic Project Management student at Sheridan College with strong ethics and interpersonal skills. She is passionate about supply chain and operations and is eager to apply her knowledge of logistics and process management. She also has a graduate diploma in Business Analysis and Process Management and a Bachelors in Management Studies with a focus in marketing. She is currently working at Sheridan EDGE as a Learning and Research Development Specialist. She has been researching and working on J.E.D.I.D. and its incorporation in entrepreneurship and leadership. She has co-facilitated Justice, Equity, Diversity, Inclusion, and Decolonization workshops for Social Impact Catalyst powered by RBC Future Launch. She has also developed asynchronous modules to support the learning experience.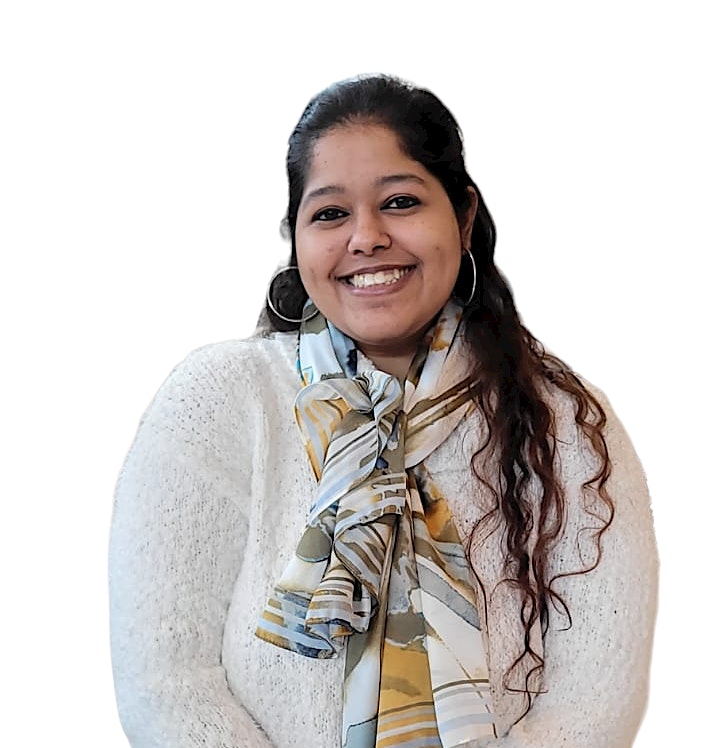 Notes & Logistics
Social Impact Catalyst powered by RBC Future Launch
This series includes workshops designed to help you learn how to move from entrepreneurial ideas to execution.
The series includes:
Hosts
EDGE
EDGE is where entrepreneurship and innovation thrive. We help impact entrepreneurs create meaningful change for our communities, society, and environment. We support changemakers as they explore entrepreneurial approaches to creating a more equitable and sustainable world.
Important Notes
This is a free event. Spots are limited. Register now to save your spot! 
Confirmation emails take up to 24 hours to be processed. We thank you for your patience.
If you require any accommodations to register or to ensure your full participation in this event, please let us know at edge.programs@sheridancollege.ca 
Media Consent: Screenshots and video recordings may be taken at this event. Your image may be used in printed and electronic publications for promotional and educational purposes and may be made available to the media and other third parties, or published on the Internet. By registering for any of our events, you understand and acknowledge that your image may be taken and used at our discretion. If you have concerns about your image being used for these purposes, please speak to one of the organizers. 
More Programs and Events 
To stay in the loop, sign up for our newsletter. 
About the organizer
Where impact and entrepreneurship thrive.
EDGE is a vibrant community of people from all backgrounds and walks of life who believe entrepreneurship can make lasting change in society. We support changemakers as they explore entrepreneurial approaches to creating a more equitable and sustainable world.
In collaboration with our partners, EDGE provides new and growing ventures with mentorship, learning programs and support to access funding. EDGE is a gateway to Sheridan's innovation resources and offers physical and virtual communities where impact entrepreneurs can thrive.
Connect with EDGE via email at edge@sheridancollege.ca.