Description

PCPI has another well sought out program that helps people to gain some of the basic skills required to ensure your success in a new job or career.

If you're interested and meet the requirements of this opportunity, make sure to obtain a ticket.
As you can imagine, the space for these free programs do not last long – you have to act fast!
This is a 4-week FREE PROGRAM. Registration starts now until September 22, 2017, at 4 pm.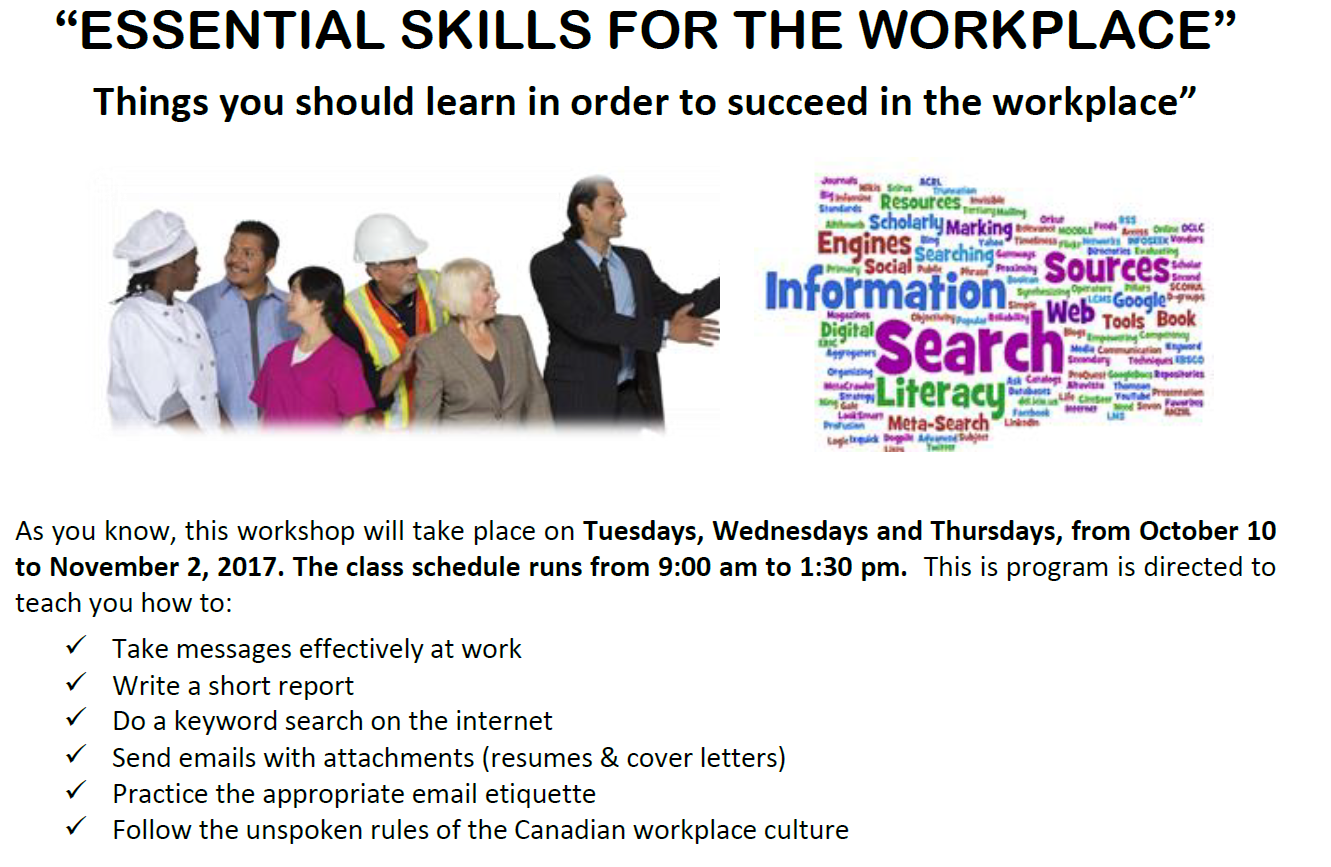 ELIGIBILITY CRITERIA
Intermediate Level of Spoken English Language

Ontario Resident

Eligible to Work in Ontario

Registration ends on September 22, 2017, at 4 pm.

PCPI will continue to bring you programs that are effective in assisting you with your emplyment goals, at all levels, and in all industries. Check our website often for other programs and supports available to you.
See you soon!