Sales Have Ended
Registrations are closed
http://www.doitindurham.biz
Sales Have Ended
Registrations are closed
http://www.doitindurham.biz
Description
Do It In Durham is in celebration of Global Entrepreneurship Week. In Durham we have over 30 events happening to celebrate, inspire and motivate entrepreneurship. There is a rich eco-system of support, funding and entrepreneurial resources for businesses.
Does Your Business Need Help Choosing the Right Technology?
Then Read On…
This program is an introduction to some of the easy-to- use technologies that are freely available to help entrepreneurs and business owners improve productivity and efficiency, while also increasing their digital skills and online presence. Participants are taken through the different stages of business development and introduced to technologies that can help with each phase of their journey.
Who Should Take This Course?
This program is designed for novice users with basic computer skills. This presentation would be beneficial to:
Entrepreneurs
Small Business Owners
Individuals Seeking Professional Development/Upgrading Digital Skills
Program Overview
1. Category of Tools: An overview of the many types of digital tools available and how they can be applied to business
2. 4 Essential Technologies: An in-depth discussion at how these 4 technologies can help small businesses run more efficiently and productively (see # 3-6 below)
3. CRM (Client Relationship Management) software: What they are and why you need one?
4. Basic Accounting & Project Management software: Managing finance & task organization
5. Communication & Building an Email List: Communicating & bringing in new clients
6. Other Tech Tools: A brief look at some of the other digital tools that should be adopted atdifferent times during business development and/or content planning
About the Presenter: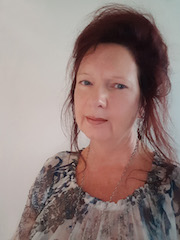 Sylvia Buchanan is the Founder & Chief Tech-Knowledgist of SYLVIA'S IT, a tech training company that has positioned itself in the rapidly expanding field of cloud-based technology. Sylvia began her journey into entrepreneurship in order to help small businesses remain competitive in a constantly evolving digital world. Prior to starting her own business, Sylvia spent 14 years as an instructor of digital photography, graphic design and English for academic purposes in colleges & universities worldwide.
As an educator & technology consultant passionate about teaching & learning with free digital tools, Sylvia offers a great deal of knowledge and diverse experience through her work in various disciplines across the globe. She has completed a Master of Education degree in Digital Technology, a Bachelor of Fine Art degree in Visual Arts, a Graphic Design diploma, and is a certified instructor with TESL Canada. Her eclectic experience & cultural knowledge is a constant inspiration that continually pushes her to try new things, which this decade is the challenging world of entrepreneurship!