Event Information
Location
CSI 192 Spadina
The Bigger, Bolder Room
192 Spadina Avenue
Toronto, ON M5T 2C2
Description


Take a deep dive into the world of non-fiction producing! Led by veteran producer Nadia Tavazzani (Black Code, Michael Shannon Michael Shannon John), our highly popular Essentials Bootcamp is a four-part intensive crash course on how to get your doc project made:
* Learn how to create vital documents like financing plans, treatments, and budgets.
* Get real-world insights from top producers and experts.
* Access professional templates such as call sheets and cost reports.
* Take a behind-the-scenes look at the producing of completed documentary projects.
* Ask your burning questions about working as a producer in the industry.
Topics will include: pitching and funding, legal & business affairs, budgeting, festival & marketing strategy, and distribution. Packed with case studies, advice from experts working in the field, and sample documents, this is an essential primer for any early-career documentary professional.

Suggested Experience Level: Early-career.
Essentials Bootcamp Takes Place Over 4 Sessions:
June 20 • June 28 • July 5 • July 12
6:30PM - 9:30PM
---
Tickets
DOC Members - $200 - To find out more about becoming a DOC member, click here.

Non DOC Members - $250


Students - $150 - with valid ID

LIFT Members - $200
---


Session Schedule
JUNE 20: THE ROLE OF A PRODUCER
Veteran producer Nadia Tavazzani (Black Code, Michael Shannon Michael Shannon John) lays the foundation for what every producer needs to know. Drawing on indispensable insights from her own decade-spanning career, she'll discuss the duties & skills of a producer, developing a pitch package, and how to go after development funding.
Other topics include:
* Developing an idea into a viable, pitch-ready film
* Writing a successful treatment
* Relationship building and maintenance
* Ownership and chain of title
JUNE 28: FINDING THE MONEY
Filmmaker-producers Maureen Judge (My Millennial Life), Hugh Gibson (The Stairs), and others will take you through the development & funding process of their films. We'll use their projects as case studies on how to evaluate the market potential of a project, which funders to target, and how to break your film down to create a production budget & financing plan.
Other topics include:
* Introduction to tax credits
* Building a schedule and cash flow
* Funding applications
* Cash Flow and Interim Financing
* Post Production Workflow and Delivery to Funders
July 5: LEGAL AND BUSINESS AFFAIRS PRIMER
In this intensive primer, entertainment lawyer Divya Shahani (Hall Webber LLP) will demystify the language of legal documents and contracts. Learn the basics of incorporation, copyright, chain of title, clearance, and keys to negotiation.
Other topics include:

* Law language basics: Key terms and definitions
* When should you incorporate as a business?
* Understanding releases and contracts
* Fair use, fair dealing, and E&O insurance
* Importance of CAVCO certification
July 12: BUILDING YOUR AUDIENCE
Learn how to sustain an audience through the life cycle of your film, with help from industry experts such as festival strategist Julian Carrington, publicist Ingrid Hamilton, and producer Christine Kleckner (A Better Man). We'll explore how to maximize your festival strategy, working with a publicist, and how to engage and maintain an audience.
Other topics include:
* Marketing plans and creating a brand for your project
* Release strategy and windowing
* Working with a distributor
* Creating an effective impact campaign
* Thinking outside the box to find your audience
---
Instructor: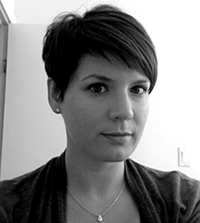 Nadia Tavazzani,
Producer, One Thousand and One Productions

Nadia has over 15 years' experience as a producer and business affairs consultant in film and television. Starting as a Producer's Assistant on Deepa Mehta's The Republic of Love, and Gordon Pinsent's Heyday!, she has since earned Associate Producer credits on the feature dramas One Week, All Hat, Score: A Hockey Musical and Still Mine. In documentary, Nadia worked as a Coordinator/Production Manager on several films including Act of God, Star Men, and Carpe Diem. She has line-produced several documentaries including the CSA nominated Mission Asteroid (CBC Doc Zone), The Missing Tourist (CBC First Hand) and Black Code which premiered at TIFF 2016.
The first film that Nadia produced under her own banner, One Thousand and One Productions, is the feature documentary Michael Shannon Michael Shannon John which screened at a number of festivals including Hot Docs, RIDM, VIFF and True False, and is currently in distribution.


Guest Speakers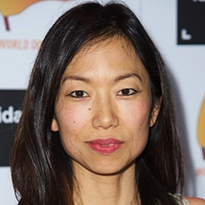 Ann Shin,
Director/Producer, My Enemy, My Brother

Ann is a multiple award-winning Director, Producer and principal of Fathom Film Group. With 20 years of experience, Ann has produced independent feature films, feature documentaries and delivered hundreds of hours of programming that have aired on CBC, TVO, HBO, ABC, CBC The Documentary Channel, Discovery Channel, HGTV, History Channel, SLICE. Her latest film, My Enemy, My Brother the short version was shortlisted for a 2016 Academy Award and nominated for an Emmy Award and was awarded Best Short Documentary in 8 international film festivals including Traverse City Film Festival, Russia's Doker International Festival, Grand Prize Winner of the Best Shorts Humanitarian Awards, the Peace Prize and the Sepanta Award for Best Short Film. Her latest cross-platform project The Defector film and interactive was selected into 27 international film festivals, and won Best Documentary and Best Documentary Director at the 2014 Canadian Screen Awards. The Defector Interactive won the FITC Award, the Canadian Digi Award, and Best Cross-Platform Project (Non-fiction) at the SXSW Interactive Festival. Ann is currently at work on the cross-platform Smart Drugs which is a feature film and interactive game involving VR and EEG wearable devices. As well she is directing The Superfood Effect, documentary and interactive website investigating the facts and myths about superfoods.
Her directorial credits include: Sugar Sisters (CBC), The Four Seasons Mosaic(CBC), Gemini nominee for Best Performance Doc; and Columbus International Film and Video Festival Award‐winning The Roswell Incident,Western Eyes, and Almost Real: Connecting in a Wired World.
As an Interactive Digital Media Producer she has directed and produced The Defector Interactive which won numerous awards including an FITC Award, a Canadian Digi Award for Best Non-Fiction Cross-Platform Project, and Best Cross-Platform Project at the SXSW Interactive Festival. She is collaborating with The Natonal Film Board of Canada and Navid Khonsari (Ink Stories) on the My Enemy, My Brother Virtual Reality game, and The Superfood Effect interactive which delves into the facts and myths around superfoods, as told through interactive journeys into 4 different farming families.
Christine Kleckner,
Producer, A Better Man

Christine Kleckner ​is a producer whose short film Barefoot (2012) premiered at the Toronto International Film Festival, received honourable mention at The Berlinale, and was selected for the Not Short on Talent Showcase at the 2012 Cannes Film Festival. Prior to that, she produced Wapawekka (2010) which screened at the Toronto International Film Festival, Sundance and the Berlinale. During her time with the National Film Board of Canada, she collaborated on ground-breaking projects including Stories We Tell and the multi-platform Filmmaker-in-Residence. She is an alumni of the National Screen Institute of Canada's Drama Prize Program. She produced her first feature film, A Better Man (2016), which had its world premiere at the Hot Docs International Film Festival. Christine resides in Toronto.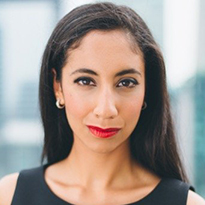 Divya Shahani,
Entertainment Lawyer, Hall Webber LLP

Divya Shahani is an associate at Hall Webber LLP. Her practice focuses on entertainment, intellectual property and corporate matters. Ms. Shahani represents clients ranging from film and television producers, distributors, writers, talent, new media and technology start-ups, music producers and record labels. Divya is particularly passionate about supporting the legal needs of emerging artists.
Divya is a member of Women in Film and Television Toronto (WIFT-T), and Women in Communications and Technology (WCT). As Head of Events at WCT, her contributions have included spearheading an inspiring event for entrepreneurs in collaboration with the Ryerson Digital Media Zone with key note speaker Kirstine Stewart of Twitter.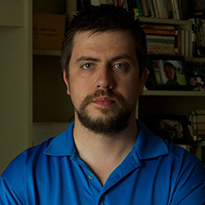 Hugh Gibson,
Director/Producer, The Stairs

A graduate of York University (BFA: Film), Gibson participated in the Berlinale Talent Campus ('05), TIFF' s Talent Lab ('06) and TIFF STUDIO ('12). Selected credits include writing/directing the acclaimed short drama, Hogtown Blues ('04: TIFF, Bilbao: Audience Award), and producing short doc A Tomb with a View ('14: TIFF, VIFF). He produced A Place Called Los Pereyra ('09, IDFA, RIDM, BAFICI), which screened extensively in Latin America and Canada. The Stairs is his feature debut as director. He lives in Toronto.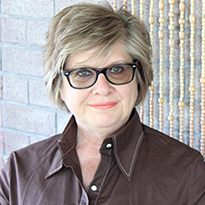 Ingrid Hamilton,
Owner, GAT PR

Ingrid Hamilton is the owner of GAT Productions and since 1992, has earned much notable attention with a bright reputation to match.
In 1997, Ingrid temporarily closed GAT and worked at the CTV Network, handling national publicity for all entertainment programming, specials and documentaries. After a two-year stint there, Ingrid switched gears and moved back into the world of independent PR, re-opening the doors of GAT.
Before CTV and GAT, Hamilton worked as a columnist at the Toronto Sun (1982 – 1992) establishing herself as a key figure in the city's social and entertainment community. She wrote Celebrity Closet, a syndicated weekly column interviewing high profile celebrities. A veteran writer/photographer she wrote another column, People I.D., a weekly profile on local and international luminaries. With her readership growing she established a must read page with Scene & Heard, a weekly look at the local social spectacles including launches, openings, parties, and gossip.
And while she has elicited coverage for clients amounting to barrels of ink, the Toronto native was the subject of many articles herself, namely for her annual VIP parties – the stuff of local legend for two decades.
In 1995, Ingrid was honoured with an inclusion in Who's Who of Canadian Women, a prestigious biographical reference book of Canada's women achievers.
A veteran guest speaker on the subject of publicity and media relations, she is a former instructor from the Harris Institute for the Arts, where she taught a PR course titled Media + Music.
Ingrid has worked with an enormous array of talented filmmakers, producers and distributors – far too many to list here. Visit GAT.CA and explore the films GAT has had the pleasure to work on.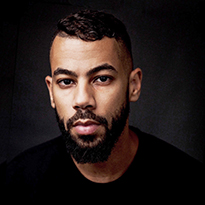 Julian Carrington,
Manager, Festival Concierge

Julian Carrington is manager of the Documentary Organization of Canada's Festival Concierge service, which supports filmmakers in developing festival and audience engagement strategies. Julian also currently works as a programmer with the Planet in Focus Environmental Film Festival and as a programming consultant with Toronto's ReelWorld Film Festival. Prior to joining DOC, Julian served as a programming associate with the Toronto International Film Festival.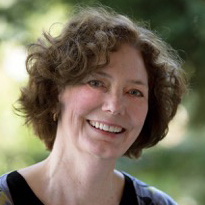 Maureen Judge
Director/Producer, My Millennial Life

Maureen Judge is a Toronto filmmaker whose work has been seen around the world. She is the director/producer of My Millennial Life, a cross platform documentary, which won the 2017 CSA Award for Best Documentary Program, a New York Festivals Gold Medal for Documentary and a New Media Film Festival Award for Best New Media Project.

Maureen's work as a director and/or producer includes: Living Dolls, winner of a Gold Medal for Directing, New York Festivals, and Best POV Documentary, Yorkton Festival; Genie Award-winning Unveiled: The Mother Daughter Relationship; Mom's Home, nominated for a Donald Brittain Award; and FLicKeR, Gemini-nominated documentary for Best Arts Program, and winner of the Hot Docs Special Jury Prize, Canadian Feature Documentary. She also created and produced the doc series, Family Secrets and was co-creator and producer of the poetry performance series, Heart of a Poet.

Maureen has an M.A. in Cinema Studies from New York University and currently teaches at Sheridan.


Additional Guest Speakers To Be Announced
---
Presenting Partner:

Producers Exchange Presenting Supporter: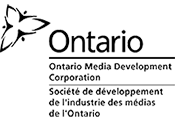 ---
Date and Time
Location
CSI 192 Spadina
The Bigger, Bolder Room
192 Spadina Avenue
Toronto, ON M5T 2C2