Description


Early-career producers: learn how to get your doc projects funded, made, & seen! Our highly popular Essentials Bootcamp is a four-part crash course in the producing essentials that every working filmmaker needs to know.
Packed with case studies, real-world insights from veteran producers, and sample documents from successfully funded films, these four intensive, interactive sessions will help you:
* Learn the 101s of funding, approaching funders, and pitch packages.
* Find out how to navigate legal & business affairs of a doc project.
* Navigate the world of budgets, financing plans, and production management.
* Get advice on impact campaigns, festival strategy, and marketing plans.
* Take a behind-the-scenes look at how award-winning documentary projects were produced — and the challenges they faced along the way.
* Meet & network with peer producers and filmmakers in the class.
* Ask your burning questions about working as a producer in the industry.
Led by veteran filmmaker and educator Chanda Chevannes (Unfractured, Living Downstream), Essentials Bootcamp is a necessary primer for any early-career documentary professional.
Suggested Experience Level: Early-career.
Essentials Bootcamp Takes Place Over 4 Sessions:
June 19 • June 26 • July 3 • July 10
6:30PM - 9:30PM
---
Tickets
DOC Members - $215 - To find out more about becoming a DOC member, click here.

Non DOC Members - $265


Students - $150 - with valid ID

LIFT Members - $215
---


Session Schedule
JUNE 19: THE ROLE OF A PRODUCER
Veteran filmmaker Chanda Chevannes (Unfractured, Living Downstream) lays the foundation for what every producer needs to know. Drawing on indispensable insights from her own decade-spanning career, she'll discuss the duties & skills of a producer, developing a pitch package, how to evaluate the market potential of a project, and how to go after development funding.
Other topics include:
* Developing an idea into a viable, pitch-ready film
* Writing a successful treatment
* Chain of title & how to option projects
* How to create a strong verbal pitch

JUNE 26: FINDING THE MONEY
Guest producers will take you through the development & production process of their films. We'll use their projects as case studies on the 101s of production management, including: building budgets, creative problem-solving, and the challenges of production. *Special guests to be announced*
Other topics include:
* Building a schedule and production timelines
* Casting & finding your subjects
* Managing travel, crews, and gear
* Production insurance: what you need to know

July 3: LEGAL AND BUSINESS AFFAIRS PRIMER
In this intensive primer, entertainment lawyer Divya Shahani (Hall Webber LLP) and instructor Chanda Chevannes will demystify the language of legal & financial documents. Learn the basics of incorporation, financing plans, copyright, clearance, and keys to negotiation. And submit the logline of your work-in-progress to a draw, for a chance to receive a live consultation on your current film.
Other topics include:

* Introduction to tax credits
* Building cash flows & cost reports
* When should you incorporate as a business?
* Fair use, fair dealing, and E&O insurance

July 10: BUILDING YOUR AUDIENCE
Learn how to sustain an audience through the life cycle of your film, with help from film programmers, impact producers, and directors. We'll explore how to maximize your festival strategy, outreach & distribution, and how to engage an audience.
Other topics include:
* Marketing plans and creating a brand for your project
* How to create a release strategy
* Creating an effective impact campaign
* Thinking outside the box to find your audience

---


Instructor: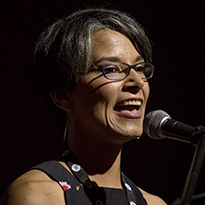 Chanda Chevannes,
Award-Winning Director & Producer

Chanda Chevannes is a Canadian documentary filmmaker, writer, and educator. She makes artful documentaries about complex social issues that amplify women's voices. Her award-winning films have been broadcast on six continents, been seen by more than four million people, and have inspired tangible legislative and social change. Chanda's most recent film is Unfractured, which screened as the opening night film at Toronto's Planet in Focus Film Festival and was honoured with the award for Best Canadian Feature Film. She lives in Toronto and is the mother of two beloved children, Hannah and Henry. www.chandachevannes.com
---


Additional Guest Speakers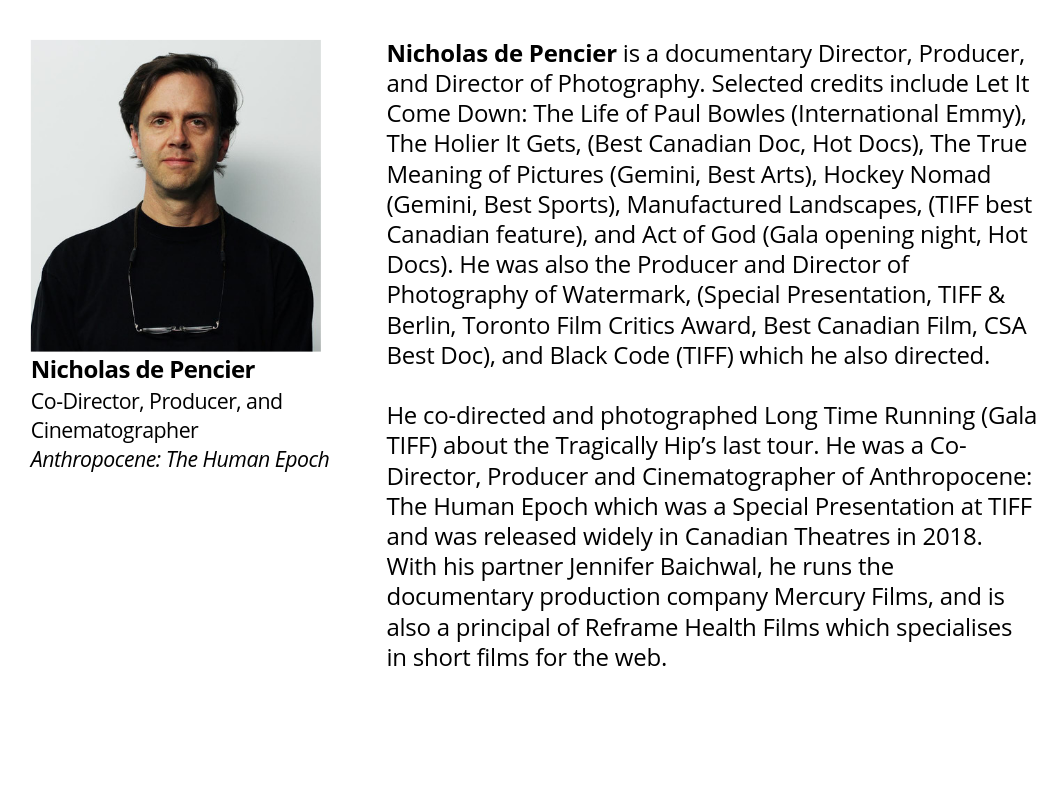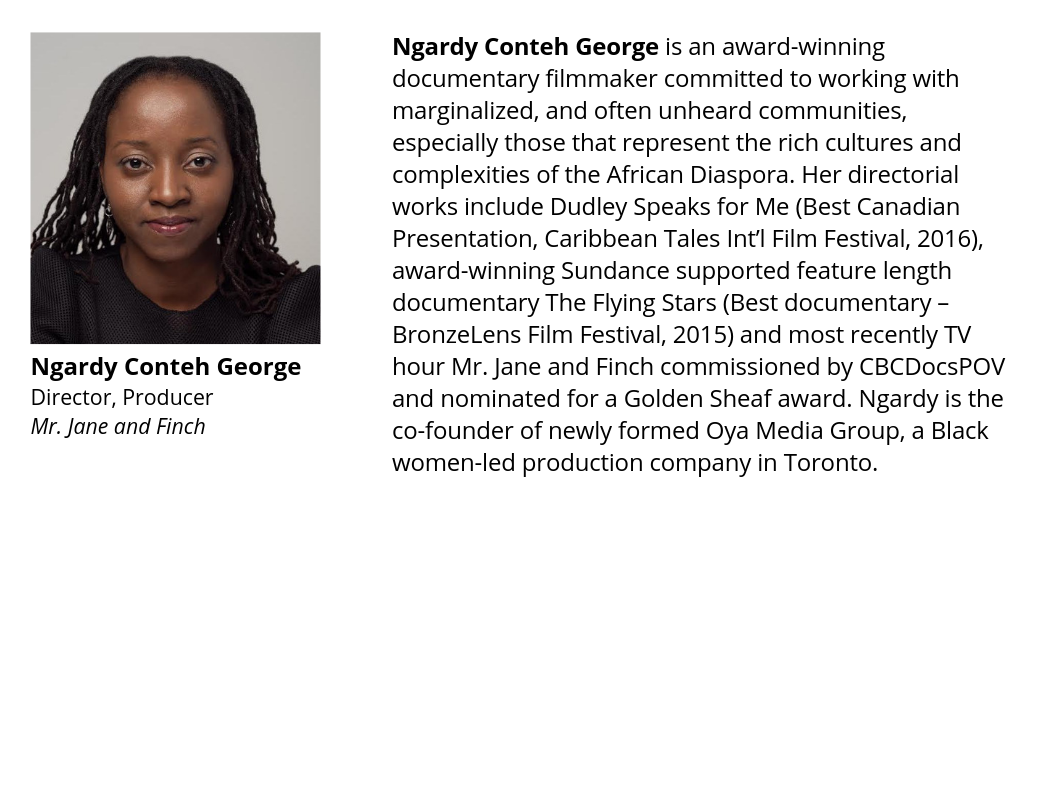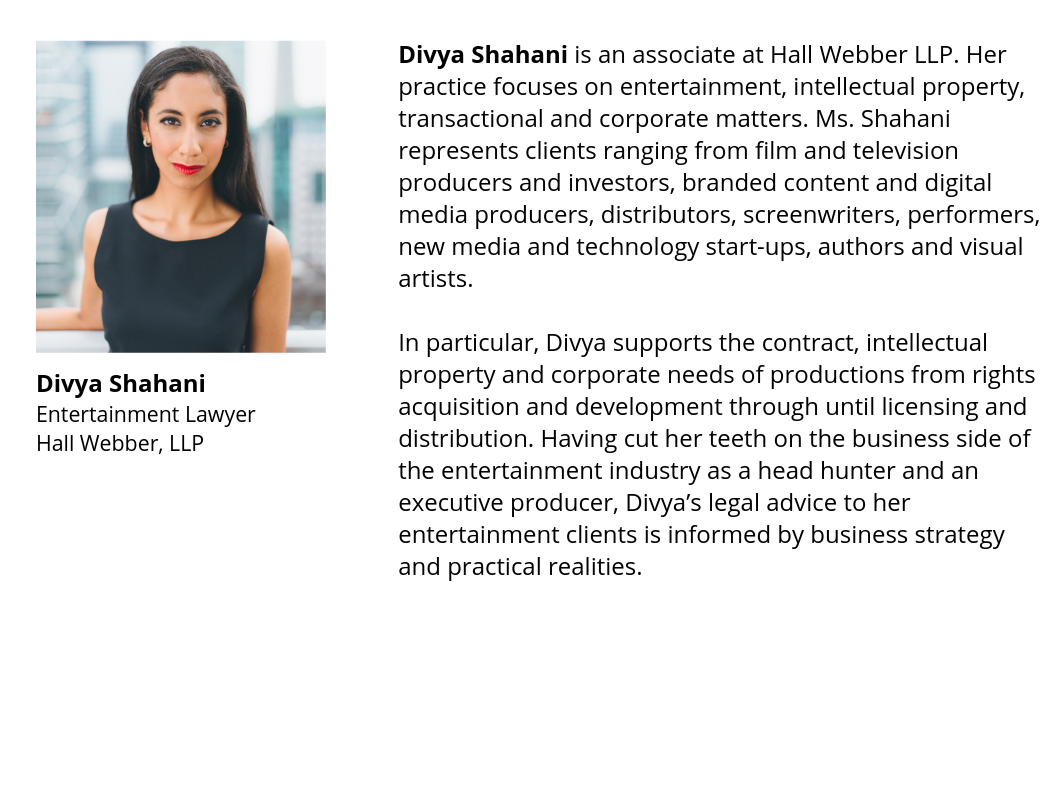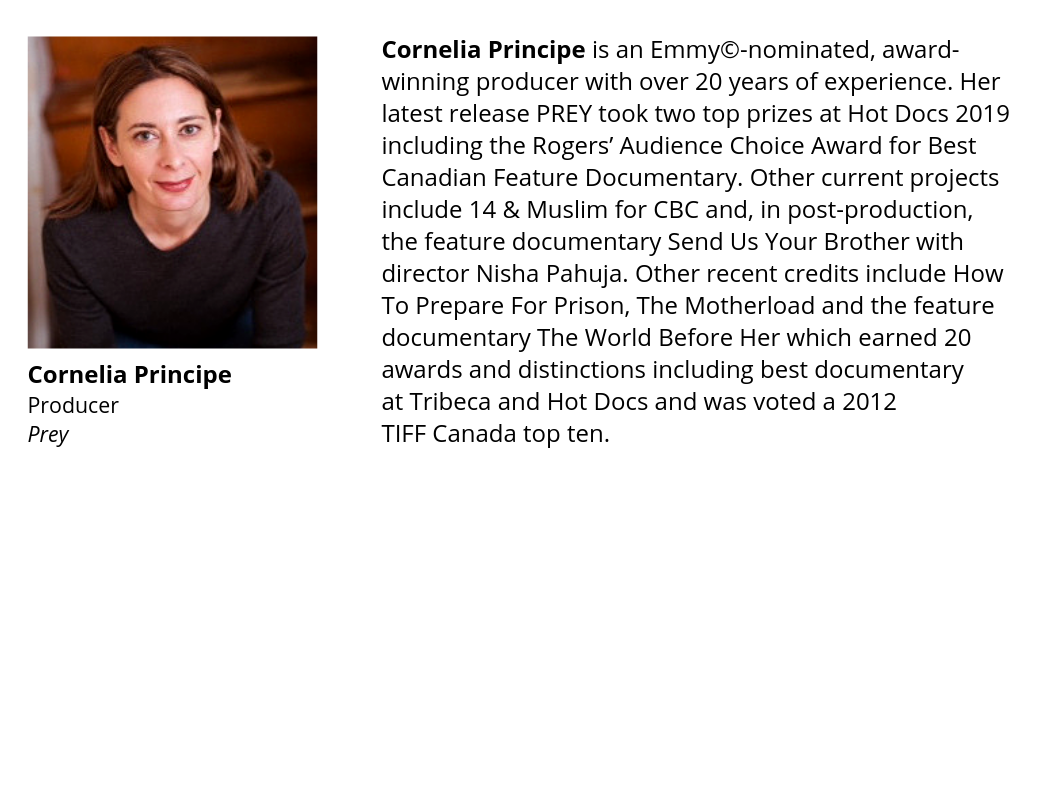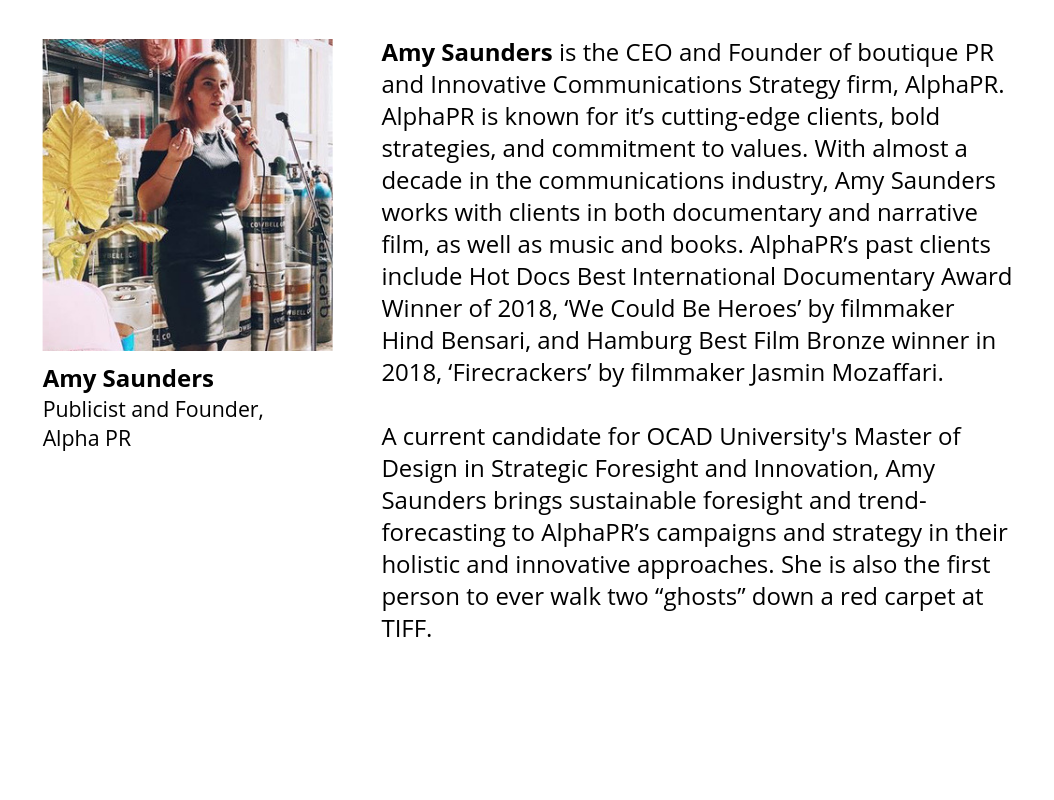 ---
Producers Exchange Presenting Supporter:

---