About this Event
Communication is part of our daily lives, whether it's with our audience, clients, potential investors, our team or ourselves. Join Toronto Professional Women's Meetup on October 22nd from 6-9 p.m. to dive into a discussion on communication tips that will take your business to the next level! We'll be talking everything related to PR, branding, public speaking, how to create viral videos and mindset (because how you communicate with yourself can be your biggest barrier)
The venue will be transformed to feel cozy, giving you all the #FallFeels. Browse the vendor marketplace and support female-owned businesses, take a fun picture at the photo booth, snack on the numerous boards of tasty food and desserts all around and connect with other professionals.
NEW - Livestream ticket option added. If you can't attend the event because you're busy this evening or you're in a different province/country, you can tune in from anywhere with a Facebook account. Once you purchase a ticket, we'll email you a link to a private Facebook group where the event will be streamed, with the video available for viewing following the event too.
A portion of the event profits will be going back to an initiative called Platform that does speaking workshops in nonprofits throughout the GTA to help marginalized individuals reclaim their voices. They're currently working with homeless youth through Eva's Initiatives. Proceeds will help the workshop participants perform on stage, looking and feeling their best!
All attendees who purchase tickets online will receive a voucher to attend a free 30 or 60 minute meditation class at our partner hoame's beautiful space ($23-$28 value) and 20% off Better with Benji, our partner that offers easier solutions to find tax write-offs for freelancers.
This event is open to all genders interested in entrepreneurship, not just women-identifying professionals.
Event Itinerary:
6:00-7:00 p.m.: Networking/Vendor Marketplace
7:00-8:00 p.m. : Panel Discussion
8:00-9:00 p.m. : More networking, vendor marketplace and giveaways
MEET THE MODERATOR
Christina Paruag
Meet Christina Paruag, a sponsorship consultant, event creator, organizer of Toronto Professional Women's Meetup and CEO/Founder of FemEvolve, an events platform and consulting agency that provides media coverage for numerous events in the GTA and regularly promotes events for women. Christina helps event organizers dealing with financial worries around their events secure high-level sponsorship and business relationships so that they can bring their events to life without breaking the bank.
With over two years' experience in the sales, advertising, events and publication world, and working on 5-6 figure projects, Christina brings helpful tips and strategies surrounding fundraising and event creation to all of her clients. Christina's clients love working with her due to her ambition, new ideas and passion to help others curate amazing events with a positive money mindset and by building the right relationships.
Christina holds a Bachelor of Science in Medical Physics and currently works part-time in neuroscience research. She's a board member of Crossbow Miles, a former Miss World Canada judge and a public speaker, sharing openly about her experiences to inspire and motivate others to live life to the fullest.
MEET THE PANELISTS
Karlyn Percil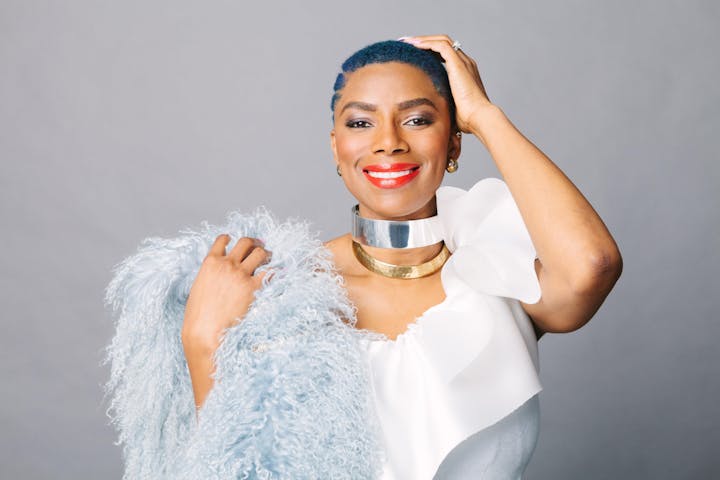 Karlyn is the CEO of KDPM Consulting Group INC, & Founder of the SisterTalk Leadership and Wellness Academy Group which has been featured on Oprah's Lifeclass, Cityline, Globe & Mail, CNN Money, Essence & Forbes. A native of St. Lucia, Karlyn bravely immigrated to Canada alone and with vision and tenacity, she went on to carve out a successful 23-year career in Technology & Operations. In the fast-paced financial industry, Karlyn experienced first hand the cost of "emotional tax' which lead to the burnout, anxiety of her and her counterparts. Seeing a crucial need for an integrated approach to wellness, Karlyn developed systems and created the Success Planner - a life planner helping women create success in all areas of their lives. She masterfully brings awareness to the "Elephant in the Room" through writing and workshops on the challenges & emotional tax Black, Indigenous, self-identifying women of color pay due to the lack of inclusion & psychological safely in the workplace.
Karlyn has worked with Porter Airlines, BMO, RBC, Deloitte, Expedia, Telus, Hershey Canada, Scotiabank, CIBC and others, helping Organisations increase B.R.I.P.E - Belonging, Retention, Inclusion, Productivity & Engagement whilst helping women fearlessly realize their full potential. An advocate for Gender Equity, Karlyn was tapped to be a key contributor to UNICEF's Break The Silence Campaign. SisterTalk Leadership and Wellness Academy recently launched AMPLIFY 2020 -a digital storytelling campaign highlighting the voices, and stories of Black, Indigenous and self -identifying women of color. www.karlynpercil.com
Rina Rovinelli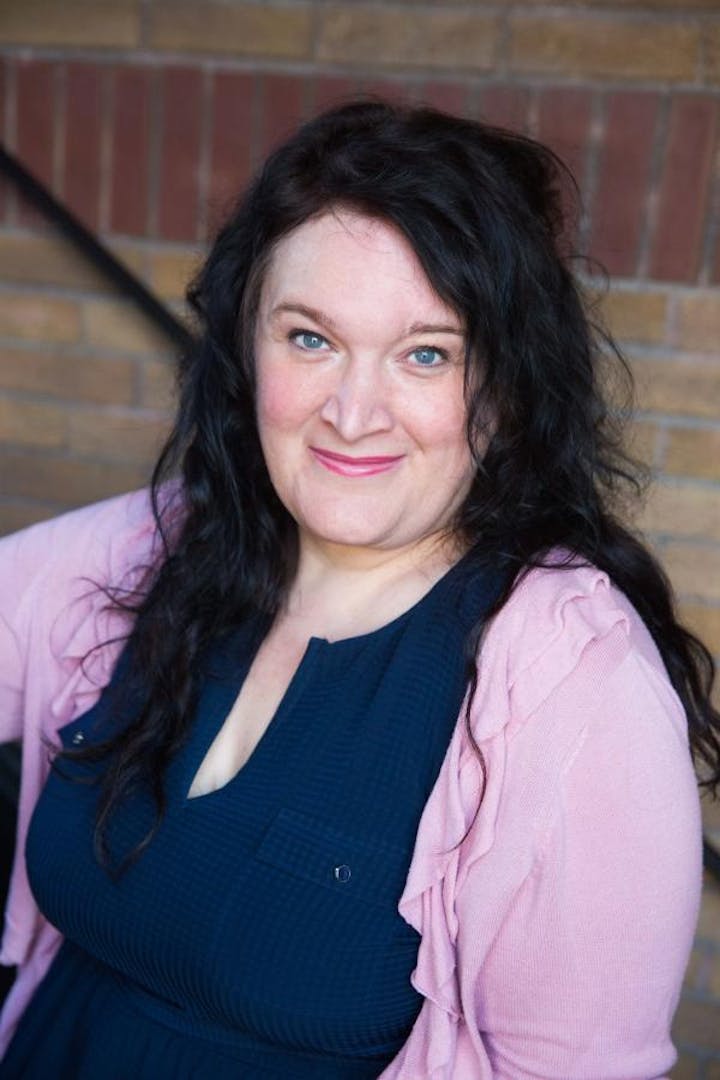 Rina Rovinelli is the Co-Founder of Speaker Slam - Canada's Premier Inspirational Speaking Competition with over 200 million views on their videos, sold-out crowds monthly and attracting a stellar lineup of speakers and professional judges. Rina is a Speaker Coach who works with speakers to create their Signature Talk and has coached many Speaker Slam competitors to victory or viral success. She is the co-creator of the Emerging Speakers Program, Youth Speaker Slam and the Viral Sensations Program. She is a passionate speaker and has recently had her own video go viral with millions of views. She has recently joined forces to create Platform - a program that empowers marginalized individuals to claim their voice and shift their narrative and is running programs in nonprofits throughout the GTA. Rina's greatest passion and life's mission is the pursuit of human connection which she blogs about at www.ttctales.com.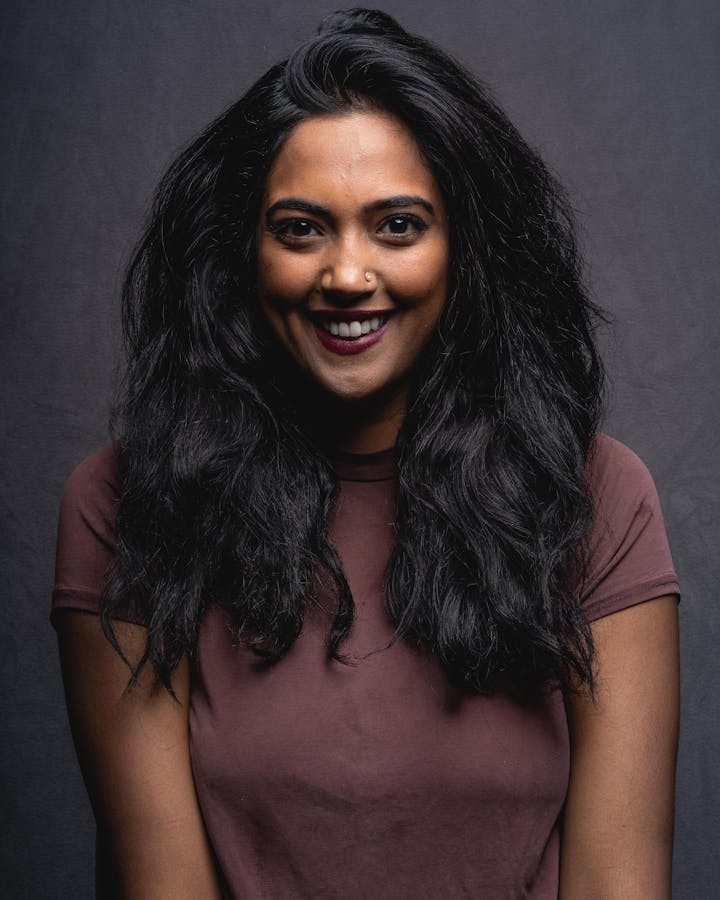 Nesh is a values-driven entrepreneur, marketer and writer who hopes to never find herself on Dateline or Candid Camera.
She is the founder of Press Pillay, one of North America's leading socially-conscious digital communications agencies and the founder of Noted North, Canada's most cutting-edge communications conference.
The world is Nesh's stage but when she's not performing, she can be found teaching her three-year-old butt jokes.
Photograhy/Videography provided by: Natasha Hermann & Rocco Zoccoli
By registering, you agree that photo/video coverage may be taken of you during the event and used in future event promotions and on social media. If there are any concerns with this, please contact the event organizer beforehand.
Can't wait to see you there!
Thank you to our sponsors/partners!