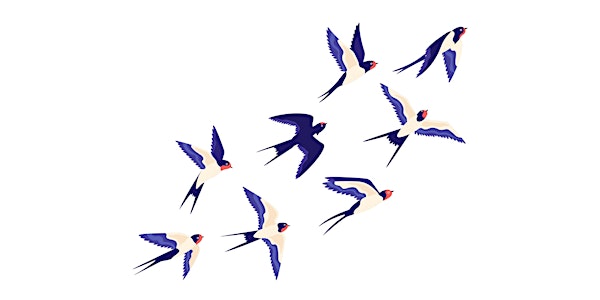 Estonian Birds of a Feather Flock Together - AEHS AGM and Social Event
Location
Kerry Wood Nature Centre
6300 45 Avenue
Red Deer, AB T4N3M4
Canada
We are excited to celebrate! In-PERSON! Activities for all ages, 1-100, of Estonian Heritage or curious to connect with Estonian Culture
About this event
We are excited to celebrate!  Birds of a Feather Flock Together!
Activities for all ages, 1-100, of Estonian Heritage or curious about Estonian-ness
We are a little early for summer solstice, a most celebrated holiday in Estonia, but we can't wait!
We will offer you a full day starting at 10:30am of Estonian arts and culture, games, folk-dancing, a pot-luck lunch picnic and an AGM in the middle, for those interested to attend.
Possibilities include: folk dancing, art, activities, film a bake sale and sing-a-long including English and Estonian songs.
Hot dogs are included with your free ticket (as long you register by May 7th) and will be available outdoors at approximately 5:00pm. Potluck dishes are welcome. BYOB.
You can admire or purchase some beautiful artisanal works, ranging from hand knit articles to pottery to paintings and some unique wood and weaving traditional crafts.
Be entertained, inspired and participate in folk dancing or language corner story-time for our children and the young-at-heart! Looking forward to seeing you.
Contact us with any questions or to volunteer.
Remember to register by May 7th so we can plan properly and you can get FREEBEES. Space is limited.