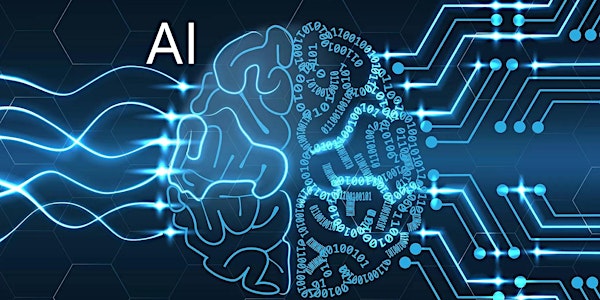 Ethical AI Governance - Are We Ready for the AI Revolution?
featuring Dr. Richard Benjamin, Prof Rachel Dunscombe, Mr. Cameron Schuler and Dr. Paul Trimmers
By International Telecommunications Society
Date and time
Mon, Jun 5, 2023 7:00 AM - 8:00 AM PDT
About this event
Are Companies and Governments Ready for the AI Revolution?
Surpassing even the boldest predictions, AI advancements have recently accelerated at an unprecedented rate, reshaping industries and redefining possibilities for humanity. As AI rapidly transforms the world, the stakes have never been higher for governments and organizations to ensure ethical and responsible AI adoption that safeguards humanity's best interests.
Join us to gain valuable insights from industry experts, learn about best practices, and discuss sector-specific implications of AI governance. Our speakers will delve into the alignment of organizational AI practices with authoritative guidance, while addressing the complexities of responsible, ethical, and accountable AI governance. They will grapple with some the most important questions of our time, including:
● How can governments effectively shape the future of AI for the benefit of humanity?
● What role do public policies play in fostering ethical AI adoption across industries?
● How can we ensure the impact of AI on society remains transparent and accountable?
This webinar offers an unparalleled opportunity for government and corporate decision-makers to engage in informed discussions on the future of AI regulation and governance. Don't miss this chance to contribute to the development of a robust, ethical AI landscape.
Speakers
Dr. Richard Benjamins is the Chief AI & Data Strategist at Telefonica and ranks among the 100 most influential people in data-driven business (DataIQ 100, 2018). As the co-founder and Vice President of the Spanish observatory for ethical and social impacts of AI (OdiseIA), he actively engages in promoting responsible AI practices. Besides his work at Telefonica, Dr. Benjamins contributes to various boards and advisory panels, including environmental non-profit CDP-Europe and the Vatican's Centre for Digital Culture. Holding a Ph.D. in Cognitive Science, he has published over 100 scientific articles and authored two books on AI and data-driven companies.
Prof. Rachel Dunscombe, a former CEO of the NHS Digital Academy and director of digital at the Northern Care Alliance NHS Foundation Trust, is now the chief industry advisor at the Dedalus Group. With over 25 years of experience spanning the NHS, academia, management consulting, and the technology industry, she brings a wealth of knowledge in policy, standards, and healthcare system trends. In addition to her new role, Dunscombe continues to serve as an AI Council member for the UK government and as a visiting professor at Imperial College London's Global Healthcare Policy unit.
Cameron Schuler is the Chief Commercialization Officer & Vice President of Industry Innovation at the Vector Institute. With a diverse career spanning finance, IT, consumer products, and general management, Schuler has played key roles in start-ups and mature companies across various industries. Formerly the Executive Director of Amii for eight years, he led one of the world's top-ranked Machine Learning and AI groups. Cameron's expertise extends to founding start-up companies and serving as Chair & Co-founder of PFM Scheduling Services. He holds an MBA from Queen's University and has completed numerous investment management programs.
Dr. Paul Timmers is a research associate at the University of Oxford's Oxford Internet Institute and holds professorships at the European University Cyprus, KU Leuven, and the University of Rijeka. With an extensive background in cybersecurity, e-ID, digital privacy, digital health, smart cities, and e-government, Dr. Timmers has held various leadership roles, including Director at the European Commission and President of the Supervisory Board at the Estonian eGovernance Academy. He holds a physics PhD from Radboud University, an MBA from Warwick University, and a cybersecurity qualification from Harvard.