About this Event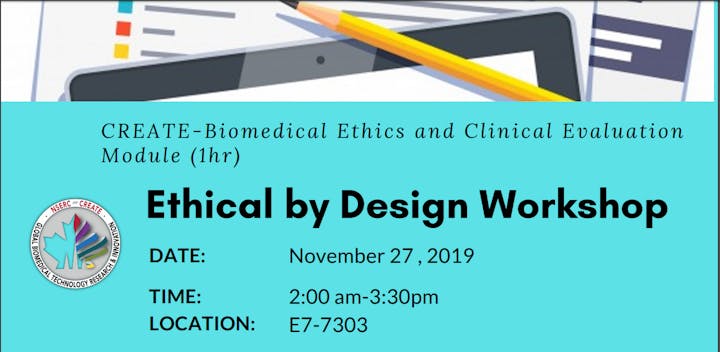 Date: November 27, 2019
Time: 2:00-3:30 pm
Location: E7-7303
Description: There is an accelerating trend toward the necessity of ethical technology, system, and program development as well as for the people who are making these products be responsible for what they create. How can developers/designers actively engage in responsible innovation, especially considering the diversity and complexity of related applications, contexts, and values? This workshop will first present the 'Ethical by Design' concept before exploring how the Ethical by Design principles could be used to foster multi-stakeholder involvement in more ethically responsible technology/system/program development.
CREATE Module Credit: Ethics and Clinical Evaluation Module 1.5 hr
Speaker's Bio:
Jennifer Boger, Assistant Professor, Systems Design Engineering, University of Waterloo. Dr. Boger's research focuses on intelligent technologies for enhancing the safety, health, wellbeing, and independence of older adults and people with disabilities. Her goal is to develop innovative, accessible technologies that simultaneously enrich the experience of aging as well as society's perception of aging.
More about Ethical By Design on Waterloo Stories