Description
Sponsor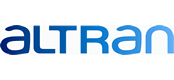 In our current times, there's not a single month, week, or even day without a new case of individuals or organizations disclosed as using the system or worst infringing it for their sole benefit, to the expenses of others. When infringing the system, the case is pretty clear, when you break the Law, you'll get punished. If ever caught.
Organizations are facing a constant and growing challenge on most of the markets regarding their ethical practices, societal responsibility, the integration of sustainable development trends and their contribution to the overall welfare.
Millennials are choosing the organizations they will work for (or with in fact) based on their reputation.

Ethics, workplace situations, sustainable development and social responsibility are becoming the cutting-edge Value differentiator in today's market and having a clear strategy addressing these dimensions is the key success factor which will make the difference between surviving or disappearing. As Simon Sinek says, "People do business with you, not because of What you do, but because of Why you do it."
LEARNING OBJECTIVES
Develop and enhance the contributions you make to your organization by being able to:
• Understand the aspects of business ethics, corporate social and societal responsibility.
• Demonstrate capability to analyze and select organizational initiatives based on their ethical implications.
• Define a strategy integrating these aspects.
• Make decisions to realize strategic & business objectives by harnessing the benefits of and ethical business framework.
• Actively manage business value within an ethical and responsible governance framework.
• Enhance the reputation of your organization as an attractive workplace and a trusted partner for your employees, candidates and clients.
• Support the development of an ethical business framework and culture.

About the Speaker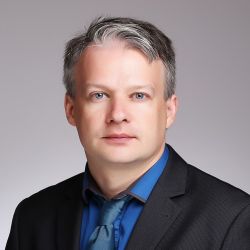 Olivier Lazar is an organizational architecture consultant, coach, and trainer, as well as a graduate with a master's degree and an executive MBA in strategy, project, and program management from the Lille Graduate School of Management and from the PMI Leadership Institute Master Class 2013. Committed to the advancement of the profession, he's managing partner at the Valense Palatine Group, Ltd., a former president at the PMI Switzerland Chapter, and has hold various global volunteering leadership roles at PMI.
In Switzerland, Olivier is the acting Project Management Director for ALTRAN AG as a strategic partner. With more than 20 years of Organizational Governance, Change, Project and Program Leadership experience, both on the operational and consulting perspective Olivier has been published in professional press and has presented in number of PM conferences around the world, including PMI global congresses in EMEA and North America as well as a seminar leader for PMI SeminarsWorld since 2013.
He's also one of the very few to hold seven credentials from PMI: PMP®, PfMP®, PgMP®, PMI-PBA®, PMI-RMP®, PMI-ACP®, and PMI-SP®.
Olivier's leitmotiv lies in his conviction that sharing Knowledge is a major factor for global performance and common development, organizational and personal.

Agenda
18:00 Registration
18.30 Presentation
19:30 Q&A
20:00 Networking Apéro
Event Language: English
Professional Development Units: 2
- Leadership:
- Strategic & Business Management:
- Technical Project Management:
Please be aware that at the event photos of the audience are made and published on the PMI Switzerland homepage as well as on Facebook. The event may also be live broadcasted over Facebook. With your attendance you accept these conditions.
Event fee discounts: If your are PMI-CH member, please log in with your PMI-CH member account at www.pmi-switzerland.ch and enter the event from there in order to benefit from the membership discount.
Cancellation policy: 100% refund is possible for a ticket if cancelled 5 days before the event.